Select Your Desired Tips From the List Below
Bricks, Special Bricks, Brick Cuts and Pointing
If there is a special project you have in mind and you are not sure how to accomplish it, it is handy to know that there are several "purpose made" bricks to help. If you are not aware of them, there is a table below. We have also included the names of the various parts of a brick, and different pointing techniques you may need.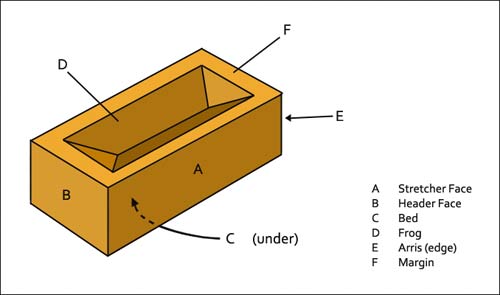 Brick Shapes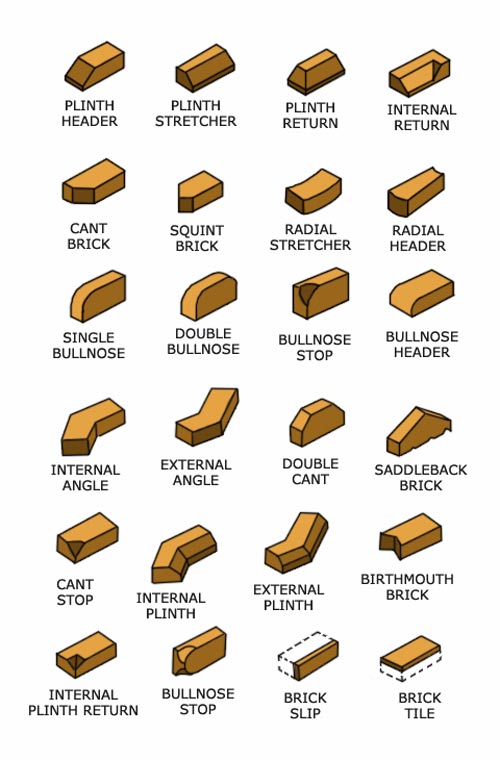 Brick Cuts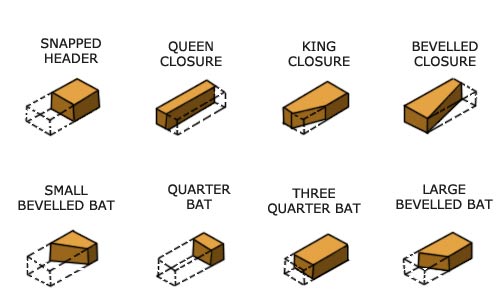 Pointing Methods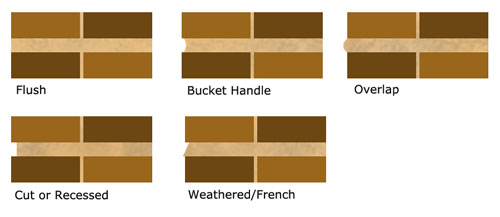 Buying Time
Building a bar-B-Q or a garden wall? Sand and cement goes hard quite quickly and if you are not very fast you could spend all day adding water and mixing it up time after time…… Add a thimble full of fairy liquid to a 12 sand-2 cement mix at the start and you will find you have lots more time to play with.
Please note: This entry has caused quite a stir in the building world, and for those making a success of their first BBQ we would suggest that you make mortar more workable for any larger project, you should use a proprietary mortar plasticiser.
It is not good building practice to use washing up liquid in mortar. Plasticiser can be bought in gallon containers from all builders merchants.
All article content written and produced by Mike Edwards