Why is Asbestos a Problem?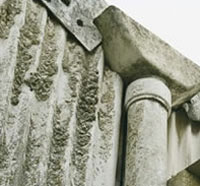 As with every other material asbestos deteriorates with age. With this deterioration comes a breakdown of the asbestos fibres. These fibres can be drawn into the lungs through normal breathing. Should they reach a high level they can cause lung diseases and even cancer.
Regulations are now in all appropriate workplaces to stop this happening. Asbestos occurs naturally as a mineral and has been used widely in a range of building materials to make them more rigid and resistant to fire. It has even been used in gloves, ironing boards and other household items. You may possibly find asbestos in the following places:
Floor tiles
Central heating flues
Garage and shed roofs
Fire blankets
Gutters and down pipes
Insulation between floors
Pipe lagging
Sprayed coatings on walls, ceilings beams and columns
Some asbestos may also be found in some textured coatings such as Artex applied before 1980 but in reality any home or building built before the year 2000 when enforceable legislation was introduced, could contain asbestos.
If you are needing to remove artex from within your home this should always be done in a safe manner. With this in mind, we recommend using Eco Solutions X-Tex artex remover. This is a gel-like substance that retains any asbestos fibres within the gel while you are removing it, preventing them from escaping into the air. X-Tex can be found in the "Tools" area towards the base of this page (you should still use safety gear such as overalls, goggles, gloves and a mask!).
Do not play with it and do not try and cut costs by removing it without protection. A very unfortunate fact is that Asbestos related diseases kill more people than die on the roads each year ! This fact is taken from the Health and Safety Executives website on asbestos which can be found here.
How can I be Exposed to Asbestos?
Asbestos has been used very widely over the years and as such there are probably low levels of asbestos fibres floating around all over the place. This low level exposure is extremely unlikely to cause any damage.
If buildings still contain asbestos then the risk is higher and, if this asbestos has been damaged in any way, the risks are higher still. When undertaking any building or decorating work that involves rubbing down any surfaces, you should always wear the appropriate safety equipment such as dust masks, goggles, gloves and overalls.
If you are in any doubt about a material in the building where you work or live you can apply for an asbestos inspection but first you will have to identify the correct department to contact. This link will take you to a Local Authority Database where you can find out who to contact.
If you think you may have found some asbestos, do not panic. There is only danger if the asbestos is damaged and/or disturbed so please do not touch or disturb it until you have confirmed what it is via the asbestos survey mentioned above!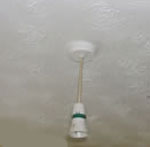 There are also links on this page to get local authority help in Ireland, Wales and Scotland. If you think you have asbestos in your home, do not attempt to remove it until it has been inspected. Use the link above for an inspection and click here for an asbestos fact sheet.
This information is based on the booklet 'Asbestos in the Home' published by the DETR (the Department of Environment, Transport and the Regions) in 1999.