Wall papering a wall is more expensive than painting a room, but it does give a more luxurious finish, with a greater impact in design terms.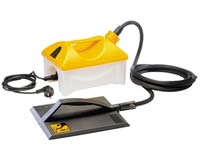 The preparation of the surface is one of the most important aspects of wallpapering, so we have how-to projects and videos tutorials on what you need to know to get a wall ready for decorating. We also give you advice on the best wallpapering tools. For instance if you have existing wallpaper to strip you can hire or buy a wallpaper stripper, which makes the job of stripping off old wallpaper so much easier.
We have lots of help and advice on preparing the surfaces for wallpaper, including filling holes and cracks, dealing with new plaster, and waterproofing walls. We also help you with choosing wallpaper, helping you to calculate how much wallpaper you need for your room and choosing the right type of adhesive or sizing.
There are some areas that are trickier than others to get right, so if you are struggling with wallpapering stairs and stairwells, wallpapering corners and chimney breasts, wallpapering a window recess or behind radiators, we have the handy tips you need to make the jobs easier. For instance if you have to wallpaper behind a radiator, then why not consider removing the radiator to make the job easier and more professional?
If you have artex on your walls or ceilings, and want to remove it we have help and advice on how to remove artex safely and easily. We also have a project on how to remove distemper, which is a traditional coating for walls.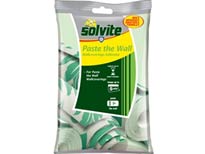 You do not have to wallpaper the whole room, if you have a wallpaper you like but it is very ornate, or very expensive designer wallpaper you may chose to only hang wallpaper on one wall and make it what we call a feature wall. This can look fantastic and adds a real focal point to a room, whether your choose a traditional design or a funky wallpaper that you have had specially printed for the purpose. You can also buy wallpaper murals, which look great in children's bedrooms.
Use our wallpaper calculator to make sure you buy the correct amount of rolls, and check the batch numbers to make sure they math otherwise you can get sight variations in colour.
When it comes to choosing wallpaper there is a lot of choice in terms of design, but also in terms of finish. Some wallpaper is flat plain wallpaper, some is coated with vinyl to make it easier to clean, some is embossed (i.e. with a raised and textured surface) and some wallpaper is printed and embossed. These textured wallpapers are often used to help to hide minor imperfections in the surface. You can use any types of these wallpapers for bedrooms, living areas and hallways, but you might want to use a special kitchen or bathroom wallpaper to help repel moisture if you are wallpapering these rooms. Other than that it is personal choice, so get shopping for wallpaper, and don't forget that many companies will let you have wallpaper samples to test out before you commit.