From stains to tears we have all damaged our clothing, upholstery, table cloths, carpets, bedding and furniture at least once in our lives.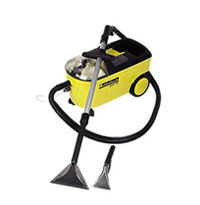 Knowing how to remove the wine or grease stain or invisibly mend the tear can save a great deal of money. Learning how to apply a little French Polish or mix some timber stain can remove the need to paint over a lovely old piece of furniture.
Cleaning paint brushes properly can save a lot of money and hiring carpet cleaning equipment is much less expensive than calling out a professional. All these tips can be found in these pages where we explain about cleaning that blocked shower head, getting hard grout from tiles and even cleaning and refurbishing your stone floor, granite worktop or patio.
Popular cleaning products abound. From Domestos to Cillit Bang the industry is worth a fortune so learning how to cut a few corners will save you money. Cleaning your own carpets for example, is not as difficult as you might think. A cleaning vacuum can be hired for a day quickly and easily from most hire shops and now supermarkets.
We also have a great project page on how to power wash decking correctly which is well worth a read.
Our pages show you how to degrease products before use, how a central vacuum unit works, how to clean bricks, fireplaces and there is a special section on removing graffiti. We show you how to remove sealant from baths, restore quarry tiles to their former glory and even how to make you own wax.
Our comprehensive cleaning section should have you well on your way to saving pounds !