If you've just moved into an old property or currently live in an old property with a brick fireplace and want to clean it up to make a feature of it, or even paint it, it can be difficult to know where to start and what to use to get it back to its best.
Over the years the soot and smoke stains that build up on the surface can be difficult to remove, but we have a few options to help you with this tricky job.
Methods for Cleaning a Brick Fireplace
Like any surface that needs to be cleaned there are a multitude of different ways to do it and umpteen different products that can be used, all claiming to be "the best". Fortunately over the years we have used many of them and can vouch for how good they actually are.
Essentially there are 2 different methods for cleaning a brick fireplace; using general household chemicals and cleaning goods and for more stubborn stains and marks, using stronger, more industrial cleaning goods.
With some cleaners, simply applying them and leaving them to get to work is enough but others, especially the more general cleaners need a bit of elbow grease to get them working. In most cases a good quality stiff scrubbing brush is what's required.
When Should you Clean a Brick Fireplace?
How often you need to clean a brick fireplace really depends on how often it is used. When fossil fuels are burnt they release a black powdery carbon substance that's commonly known as soot, very often into the air where it then floats about and eventually settles on nearby surfaces.
As masonry surfaces such as brick, block and stone are very porous, when they are exposed to soot, the soot can embed itself into the microscopic pours of the surface and stain and discolour it, sometime permanently if left long enough.
To prevent this from happening it's essential that you clean a fireplace regularly when it's in use, ideally once a week or as soon as any marks or staining occur.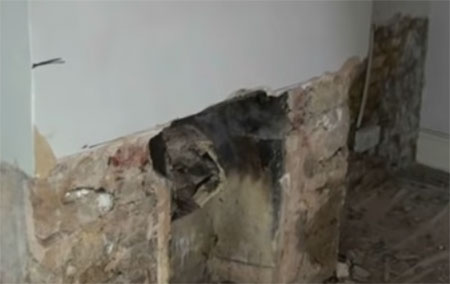 Preparing a Fireplace for Cleaning
Before any deep cleaning of a brick fireplace can take place there are a few steps to cover, the first being to ensure that if it's a used fire, that it is out and has cooled down, the second being an initial clean of any ash and dust debris and the third to prepare the area surround it.
If the fireplace is used regularly, after it's cooled, shovel out and bag any ash and then remove the grate and any other objects that can be cleared. Additionally, remove any movable objects from around the fireplace to save them from damage and also ensure that your working area is nice and clear.
Next, use a vacuum to suck up as much dust and debris from in and around the fireplace, hearth and fire surround as possible. Use a stiff hand brush to loosen any larger objects and then suck them up with the vacuum.
Once the initial clean has been done the final task is then to lay dust sheets all around the area to protect any carpets, floors etc.
If there are also any wall surfaces that also need protecting you can use masking tape to tape dust sheets to the wall to prevent any splashes from water or cleaning substances.
How to Clean a Brick Fireplace
Below you will find a range of different methods for cleaning a brick place that are ordered from the most gentle to fairly harsh which, depending on the type and condition of the brick or stone used on your fireplace, can cause a fair amount of damage.
For this reason we would always suggest starting with the weakest first and working through each method depending on how effective the last was. You should also always test on a small inconspicuous area of the brickwork, stone etc. first to make sure that the solution/mix does not cause any damage.
You should also be very careful about using more than one method, one after another – certain chemicals when mixed together can become dangerously toxic – never mix ammonia and bleach!
As there are so many different factors that can determine how effective a given cleaning method can be, what works for one may not work for another, but whatever method you use, it will take patience and a fair amount of hard work.
One final point to note is that you should always work from top down to the bottom so that any dirty water doesn't run back over any areas below that you have just cleaned and always wear old clothes, gloves and goggles.
Cleaning a Fireplace Using Washing up Liquid
This is arguably the easiest and most gentle cleaning methods for fireplaces and should be fine to use even on old and poor condition bricks.
The first method to try is a straight mix of washing up liquid and warm water. Mix around 150ml of washing up liquid into a litre of warm water, shake it up and then scoop it onto a scrubbing brush and then work it gently into the surface using a circular motion. Once you've scrubbed the entire surface, wipe off using clean water.
If this doesn't work then you can create a paste using washing up liquid and an abrasive material (such as salt), which will soak up the dirt and scrub it at the same time and can then be removed once dry.
You'll need protective rubber gloves, safety goggles, washing up liquid, table salt, a cloth, a stiff-bristled brush and some water.
Take about 25 grams each of washing up liquid and salt and mix the two together, adding a little water if needed. When well mixed, you should have a creamy mixture. Don the rubber gloves, take your cloth and use it to rub the mixture into the brick.
Let your mixture dry, give it at least ten minutes or so and then take the stiff brush and use it to scrub the dry mixture off the wall. You may need to repeat this, depending on how dirty the bricks are.
For both of the above techniques, it's best to work on small areas at a time before moving on to the next.
Cleaning a Fireplace Using Baking Soda (Or Bicarbonate of Soda, Soda Crystals)
This next method works in a similar manner to the paste mentioned above. Fill roughly half a cup with baking powder (around 150ml) and then add around 3 tablespoons (60ml) of washing up liquid and then thoroughly mix it into a paste.
Scoop the paste onto a small scrubbing brush and then apply it to the wall using a circular motion, scrubbing it into the surface. Once applied, leave it on the surface for around 5 – 10 minutes and then wipe it off using clean water.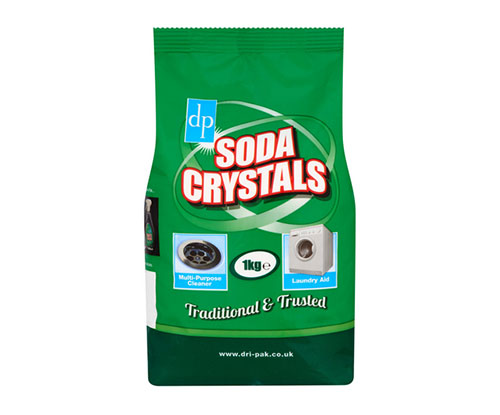 Cleaning a Fireplace Using Vinegar or White/Distilled Vinegar
As this particular method involves using vinegar which is acidic, it's probably not a good idea to use it on old or fragile bricks as it's likely to damage them.
Mix 250ml of white or distilled vinegar with and equal amount of 250ml of clean warm water, pour them into a rose sprayer and then squirt the mixture over a small area of the surface and repeat again after a few minutes.
Using a decent scrubbing brush, scrub the surface over using a circular motion and then rinse over with clean warm water.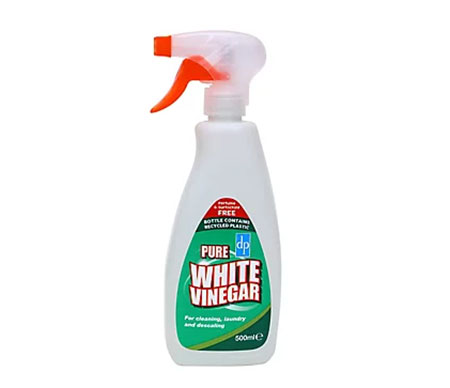 Cleaning a Fireplace Using Bathroom Cleaner or Oven Cleaner
Although we haven't actually tried this method as yet there are many people online that swear by it.
Using a good quality bathroom or oven cleaner, spray a small area and leave the substance for a few minutes before scrubbing it over using a small stiff scrubbing brush and a circular motion. Wash over with clean warm water after you're finished.
As some cleaners of this type can be caustic, always test them out on a small and inconspicuous area first.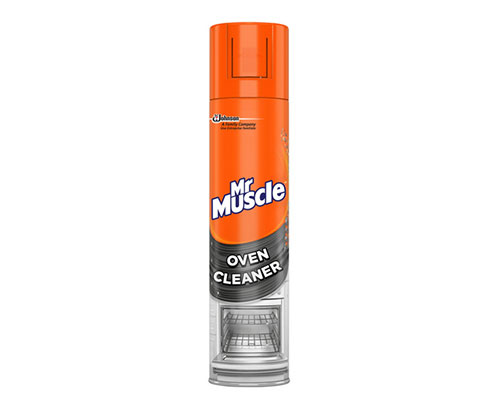 Cleaning a Fireplace Using Ammonia
Household ammonia can be used in the same way as the washing up liquid and abrasive mixture (salt) mentioned above, but it will be harsher on the brickwork so be careful, especially if the bricks are old as it will easily damage them.
To use this method you'll need to wear rubber gloves and safety goggles at all times!
Combine washing up liquid, ammonia, pumice and hot water to make a paste, ensuring you use equal measures of each. using and old cloth, rub the mixture into the brickwork using a circular motion, working on a small area at a time.
Let the mixture dry fully, leaving for around an hour should do it, then use a good quality stiff scrubbing brush to scrub it off. Wash over with clean, warm water once you're done and then allow everything to dry.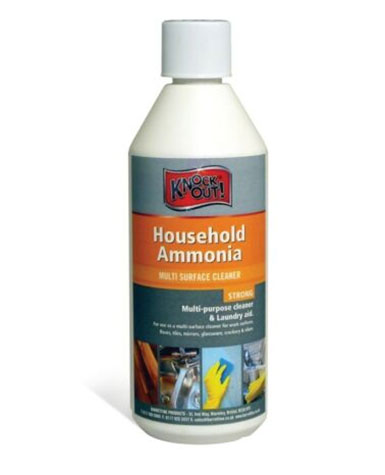 Cleaning a Fireplace Using Naptha and Ammonia
Fels Naptha Laundry Soap can be bought online, and adding it to the above method will work wonders on soot. The soap has to be melted down so the method gets a little more complicated here. If you don't think you'll need the full amount, you can halve the measurements.
You'll need rubber gloves, safety goggles, a bar of Fels Naptha Laundry Soap, household ammonia, pumice powder, household detergent, a cloth, a scrubbing brush, a large old pan and water.
Take your Naptha soap and shave it into an old pan. Add six pints of water, bring the mixture to the boil and simmer until the soap all melts. Let the mixture cool, then add one cup of ammonia and a pound of pumice powder and mix into a paste.
Wearing rubber gloves, use the cloth to rub the mixture into the brickwork. Let the mixture dry on the bricks for at least an hour, then use the brush to scrub it off the wall. Use warm water to rinse off any remaining mixture, then go over the whole thing with cleaning detergent and rinse again.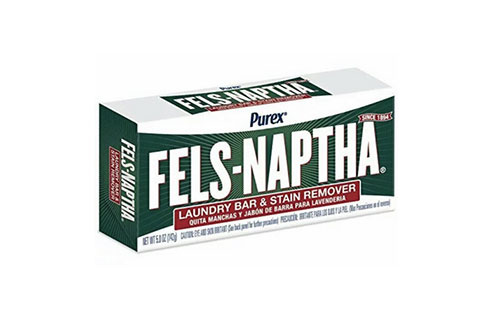 Cleaning a Fireplace Using Trisodium Phosphate (TSP)
TSP is a cleaner, degreaser and stain remover. It's a powerful chemical and thus is potentially very dangerous so you'll need to wear gloves and eye protection when handling it. You can purchase TSP from most hardware shops.
While following the steps in this method you will need to wear rubber gloves, safety goggles and old clothes at all times. To complete this you will also need TSP, a stiff-bristled brush and fresh clean warm water.
Mix eight tablespoons of TSP into a gallon of warm water, mix it thoroughly and ensure it's fully dissolved. Again, make sure your skin and eyes are protected. Use the brush to scrub the solution into the brick. It'll take plenty of elbow grease to work the soot stains out, but don't scrub too hard or you could damage the brick face so take your time and work in small areas at a time.
Once you're done, rinse the wall with plenty of warm water, and repeat the scrubbing process if the bricks are still stained.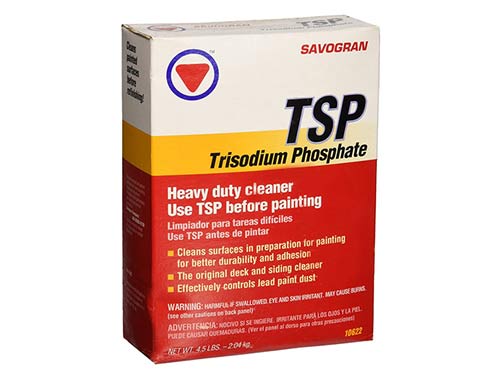 Cleaning a brick fireplace, whether you just want to get it back to how it should be or you're prepping it for painting is fairly straight forward but will take plenty of elbow grease and hard work! As we have mentioned several times but as it's important will mention again, as you're dealing with chemicals, ensure you wear gloves, goggles and old clothes at all times!