Before you can start any sort of DIY project you need to find a home! This can sometimes be easier said than done as there are so many things to do from finding a property you would be happy to live in, finding a solicitor, sorting a mortgage etc….
To assist you with this, click on the image below to download a copy of the Equifax Homebuyer's Handbook.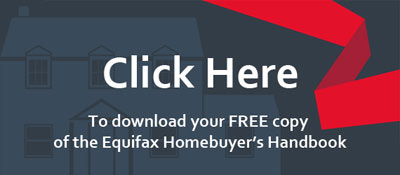 In this section we will help you with all the aspect involved with buying, selling, renting and letting a property, either yourself or with an agent. It will depend on your circumstance which route is more appropriate for you.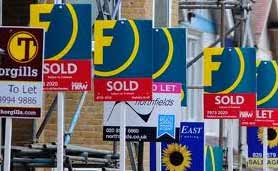 7 Top Tips for Selling or Renting Your Home Easily
It doesn't matter if you are renting out or actually selling your property; you need to make the space look attractive for people to move into. Here are some things that you can do that will make a difference:
The Perfect Buyer – Try and think about who will be the ideal buyer; this is the type of person that will most like, and therefore value your home. Once you know who this is then it is much easier to make your home appeal to them; a young bachelor is looking for something completely different to a new family and again completely different to a down sizing retiree.
Clean Up – give the place a through spring clean before you got to market. Get a carpet cleaner in to make the carpets look like new, windows must be clean and smear free. If you can get your curtains and sofa covers cleaned you should. Make sure that towels are fresh and think about getting some flowers or a nice plant
De-clutter – people want to easily imaging the new lifestyle they will have in your home, and most people really like the idea of a modern clutter free life; help them see this in your home. Remove all personal pictures and photos, remove any unnecessary posters from kids walls, put away any knick-knacks especially pots, jars and utensils on kitchens surfaces and clutter in bathrooms. Put large items of furniture into storage as this will make rooms seem much bigger.
Cupboards and storage – Don't stuff things in here as people do look. It is obvious it you have just shoved all the clutter into a cupboard and people then think that storage space is limited.
A lick of paint – with a little effort you can quickly and cheaply freshen up a tried looking property. A coat of neutral paint on the walls or a fresh coat on the front door will help. (First impressions really matter!) Replacing tired lino or re-grouting can work wonders in aging bathrooms. Think about the lighting; up lighters work well, replace any broken light bulbs and make your home warm and inviting. For information about how to go about some quick decorating projects have a look at our decoration section.
Garden Rooms – A garden is now considered another room; make sure it is neat and tidy and try to make it look it's best. Mow the lawn, pull out the weeds, and water when necessary. Your garden is a place the buyer will want to relax and entertain so clear out children's plastic toys and add a hammock or some appropriate garden chairs and a table. There are some good gardening ideas in the gardening section.
Timing is everything – the peak times for people looking are in the spring and autumn. This is when demand is highest and when it might outstrip supply; this is when the best prices are typically occur.
When you have completed all your DIY projects and are happy to put in on the market, his section covers all aspects of managing your property. All this help is here, be it selling or renting your home, researching rental law, finding out about tenants deposits or finding out how to avoid using an estate agent at all.