Estimates for Building Work
Building work, on a commercial scale (alterations, extensions, refurbishment, renovation etc) is priced by professional quantity surveyors in a way which reflects the degree of difficulty and cost effectiveness of each operation.
The method used is called (since August 2010) the New Rules of Measurement (NRM) which replaced a method called the Standard Method of Measurement which had been used for many years previously. The Royal Institute of Chartered Surveyors (RICS) have adopted the NRM and any surveyor measuring the work either done, or to be done, on a building of any kind, will use the NRM to measure by. An update to the NRM (NRM2) was published and has been in use since 01 January 2013 by all those using JCT (Joint Contracts Tribunal). The update to the new rules of measurement can be found on the JCT website.
The importance of using the NRM is that it takes into account the variation in cost of large jobs as opposed to small jobs. This ensures, when pricing jobs, everyone should be on a level playing field and prices from different builders or construction firms should be fairly transparent. This is not necessarily the case on smaller "domestic" jobs such as extensions, alterations, gardens, patios etc where the builders experience is very much relied on to price the work rather than a set of Industry prices.
An example of this might be: If a plasterer is called to plaster a wall which has a patio door and window in it, it will take much longer than the same wall if it were without any openings.
The amount of plaster he uses will be roughly the same because of the reveals (sides and top) of the window and door. Even if it were less, he could not buy half a bag of plaster so he would have to charge for a full bag anyway.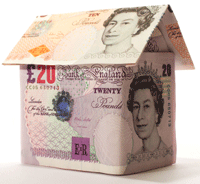 The labour time will be considerably more expensive because of the "fiddly" nature of the work.
All this means that, to measure and price a job properly, various factors have to be taken into consideration. It is therefore not possible to price a job accurately simply by working out the size of the wall, house, extension, conservatory etc.
With this in mind, many builders will instinctively know how much it will cost to do the jobs they price. They may not however, detail all of the individual jobs in your quote. It is therefore very important that you ask for a list of things that are, and are not included to avoid any assumptions on either part.
How to Price Building Work
DIY Doctor (in conjunction with surveyors and software engineers) have developed a scheme which will accurately reflect the cost of every single home owner project starting firstly with an extension. We have now also now released our own Desired Outcome Contract which can be used by Home Owners and Builders for domestic contracts up to £75,000. This contract is FREE and is available from our page on building contracts.
Price and Quote Checking Software
You will be able to work out the cost of an extension yourself by using the new DIY Doctor Pricing Software called Price Doctor. You can also use Price Doctor to check quotes you have already received.
The Basics of Pricing Building Work
Within this project page we have also included some very basic pricing method you may use to check quotes you receive from tradesmen or even use to build your own extension etc.
As mentioned above however, these prices do not necessarily reflect the difficulty of the operations involved in the build and they all assume an easy approach to the job. Prices used on this page can vary as much as 60% for particularly difficult or unusual jobs.
It is for this reason we suggest you NEVER accept a quotation price from a builder or tradesman unless he has explained to you in his quote the various procedures he intends to go through to complete your job.
Materials
Unless you work in a builder's merchants or large DIY Shed, the builder should always be able to get materials at a better price than you. This is because he should get "Trade" discount and the more he spends with any particular merchant, the more discount he should get.
The quality of a builder or tradesman can be measured by the amount of work (and consequently, the turnover) he gets. The more work he gets, the more materials he will need to buy. The more materials he buys the more discount he commands. Good builders get as much as 40% discount on the building materials you need.
You should always ask the Builder to pass some of this discount onto you. But if he asks you to go with him to the merchants to pay for the materials ask him why. It may be that by reducing his turnover he can stay under the VAT threshold. It may be he does not have an account locally. If not, why not? Does he not spend a lot of money on materials? If he does, he should qualify for discount so it makes sense for him to buy them, not you.
Payments
Expect to pay a builder or tradesman 30% of the contract value in advance. Make sure however this payment is receipted and documented. Please click through to get a free copy of our Desired Outcome Building Contract to understand how the payment process works and exactly what to expect from your builder.
Why should you expect the Builder to pay for materials for your house?
Can you go into a supermarket and fill your trolley while telling the check-out clerk that you will pay for them after you have tried them all? No, of course you can't!!
All of the television programs which tell you never to pay anything in advance are made by people who have never spent a moment in the Building Trade. It is not realistic for a builder to spend upwards of £20,000 building your house. Our contract will tell you how to overcome all the usual hurdles involving payment for building contracts up to £75,000.
Overheads
The Builder will also need to build into his prices a percentage of the cost of his Public Liability Insurance, cost of tools, cost of traveling and cost of administration (invoicing, pricing etc….). These costs are called "Overheads".
The Builder is also in business; therefore he needs to make a profit to meet future costs of expansion or new equipment etc…. Good tools are very expensive and they have to be replaced from time to time. The replacement of these tools needs to be included in the prices charged to the customers he or she is buying them to serve. You can buy your own top quality tools or check the prices of them at this link to our own DIY Superstore.
Skips and the removal of builders waste (excluding "inert" waste such as soil, brick, stone, concrete, plaster & glass) cost between £40 and £64 per tonne. This is the amount the Government charges in Landfill Tax since an increase in Landfill tax in May 2012. The Builder obviously has to pass this cost onto you. Please follow this link to see how the HMRC landfill tax is applied to builders waste. You can also find out more about skip hire, the different sizes of skips and what laws are involved in skip placement in our skip hire project.
It must also be remembered that excavations "bulk up" when soil is taken out of the ground. 1 cubic metre of soil, when excavated, bulks into 2 cubic metres although the weight remains the same.
When foundations are measured and calculations are made for the removal of spoil from site, check with your builder that the additional material is accounted for.
With all this in mind, make sure you have a solid contract with your builder and a signed agreement for an advance payment for materials and a stage payment system for the remainder of the money. All of this is done for you in a standard building contract you can get from DIY Doctor. You can download a copy of our free contract from our building contracts project page.
Basic Costs and Prices of Building Work
Again it is stressed that these prices are approximate and will vary greatly as the size of a job increases or decreases. They will also vary across regions of the UK.
Using the UK averages (Nationwide Building Society survey 2008) Building a standard 2 storey house (total floor area of both floors = c150m2) will cost approximately £700 per square metre. This price allows for budget fixtures and fitting and assumes there are no constraints getting in and out of the site.
For a specification which includes higher quality materials and finishes you should expect to pay £850 per square meter and for top of the range, about £1100 per square meter.
Connection to all services, gas, electricity and main drainage is assumed to be straight forward when using these prices.
Obviously the ground floor is considerably more expensive to construct than the upper floor because it includes foundations, drainage and concrete slab (or oversight). The upper floor is constructed with timber joists and floor boards of some kind.
This price will be approximately £1000.00 (m2) if you were to build an extension to the property at a later date, assuming the extension is over 30m2.
Smaller extensions are more expensive per m2 to build and a small extension, 3m x 2m could cost up to £1500 per m2.
How Much Does it Cost to Build a House?
The following figures give you some idea (approximately) how the costs of building a house are broken down.
Foundations will account for 10% of the cost of the build
External walls will account for 16% of the build cost
Roof will account for 12 – 15% of the build cost
Doors and windows will account for 10% of the total cost
Electrical work will cost about 5% of the total cost
Heating costs will be approximately 4% of the build costs
Water and waste will amount to 3% of the final bill
Finishing's such as stairs, upper floor, internal walls, plaster, cupboards, flooring, ceilings will be around 25%.
Kitchen and bathroom/toilet fittings usually come in at 12 – 14% of the build costs but this is a huge variable and it has been known for customers to spend up to 20% of the total cost of their build in these two areas.