This section is all about ensuring that you know how to get the best from your power tools by using them properly. Power tools are dangerous. We will ensure that you get the job done safely without any injuries.
Knowing how to use any tool correctly will help you get the job done more quickly (and safely) and this is particularly true of power tools. We have a separate project for all the different types of power tools that are commonly used in DIY and home improvement. Get in touch if you think that we're missing anything!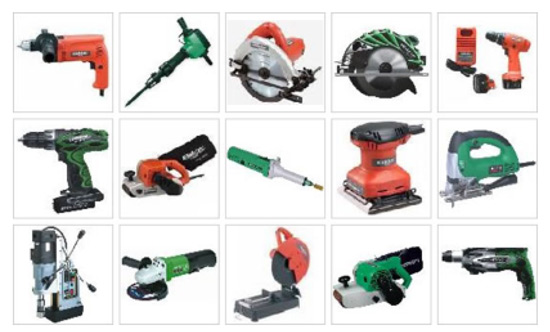 If you are looking at specific information on home improvement and DIY safety, we have a separate section on DIY Safety and Workwear. This covers all aspects of the work wear and protective equipment that you should use. It also covers information about working from heights, such as on ladders and scaffolds, which makes up the bulk of accidents that occur in a home improvement setting.
We also have a section on the Safety Regulations that you need to know and follow when doing any form of DIY. This covers information on the regulations and how you should work with electricity, asbestos and the impact CO2 on your home and how you complete certain home improvement projects.
Remember also that the building regulations are there for safety. They ensure that all building and home improvement works are carried out safely and leave the building suitable for habitation. If you are unsure about anything; a quick look will never be time wasted.
Enough about safety (important though it is)!
If you are looking for more information about how to use hand tools (rather than powered tools) we have a section all about using Hand Tools effectively.
Because it is such a popular area, we have an entire section all about Cutting and Drilling Tools. Here we cover cutting and drilling into various types of material from metal to wood, which are the best tools to use and how to use them most effectively.
For information about Appliances, such as white goods and other fitted appliances, we have a section which explains buying, moving and fitting all the common household appliances.
What is a Power Tool
A Power Tool is any tool that uses an external power source to drive it, rather than the manual effort of the operator, as is the case with a hand tool. This power can come from a number of sources, but most typically in a home improvement environment it will be electricity.
Power tools can be hand held (which does not make them hand tools) or free standing. The difference being with a hand held power tool, you bring the tool to the material that you plan to operate it on, such as a power drill, however with a free standing power tool you will need to bring the material to it, such as a band saw.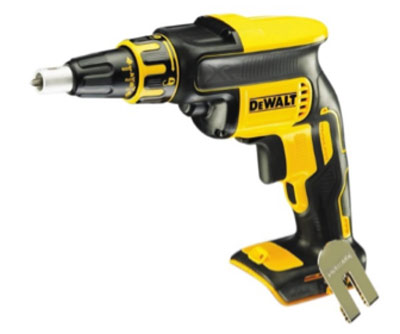 The Options for Powering Your Power Tools – Which is Best For You?
Power tools can have a range of sources for the power used to drive them. There are 3 options (in a modern home improvement environment):
Corded (Electric Power Tools)
This is the best option for all free standing power tools, as they will not move since you will be bring the material to them to work on. You can plug them in and use them as and when required.
Some hand held power tools are corded. Before the development of suitably light and long lasting batteries this was the only option, but now there are reasons for still choosing corded power tools over battery powered tools:
Price – Batteries are expensive so if you only need to use the tool occasionally and can live with having to work around the cord then it's not worth paying extra to the battery (and charger)
Power – Some tools need so much power to do their job properly that they would drain a battery too quickly to be effective. In these situations you can use the unlimited power from the mains
Convenience – You will never be left with a flat battery half way through a job with a corded tool. You don't have to remember to charge to batteries or bring the charger
Weight – batteries are heavy and if you are using a tool all day you might feel that having to work around the cord is a suitable trade-off for having to carry the extra weight of a battery attached to your power tool
Performance – Corded power tools provide a much more consistent torque than the equivalent battery powered tools. This is because they have a consistent electricity supply with no effective voltage limitations

Corded power drills deliver a more consistent torque
Battery Powered Tools
With the huge improvements being made with battery technology battery power tools are very popular.
There are three critical reasons; firstly the cost ratio has reduced so that batteries with suitable power are affordable, secondly the size and weight have reduced so that batteries are practical for use over long periods of the day. Finally, the performance has increased so that modern batteries can deliver the required power, while holding enough charge to last a reasonable time. Also rapid recharging improvements have helped here too.
There are a number of reasons for choosing battery powered tools over the alternatives:
Convenience – There's no need to mess about with a long flex or have to pour petrol. All you need to do is get the tool out and start work, even if you are miles from the nearest plug socket
Portability – If you are working on the move or have lots of small jobs it's really easy to set up and get started as there no need to organise power or fuel before you started
Price – the price of battery powered tools and the necessary chargers are coming down all the time, while performance is improving all the time. Performance akin to corded drills is achievable from the top end cordless drills but these are achieving more affordable prices all the time

Battery powered lopper in action
Pros and Cons of Petrol Powered Tools
Many tools are available with a petrol power source. These have clear advantages and disadvantages:
Pros of Petrol Powered Tools – The power that they provide is enormous, so these tend to be for tools that need this sort of power. They are also portable and not reliant on finding an electrical socket to plug into; they are particularly useful for tools that are used in remote locations, such as gardens etc
Cons of Tools powered by Petrol Motors – Tools that are powered by petrol tend to be heavier, because the motor is heavier, making them harder work to carry and use. They also tend to be noisy and vibrate a lot more than electric powered tools which create health risks so you need to use the correct safety equipment. You also have to deal with messy fuel, particularly if you have to mix additives such as for some two stroke engines. You need to ensure you have enough and store in safely. Starting petrol driven tools is harder than simply flicking the switch of an electrically powered tool

Petrol motor powered masonry saw
As battery technology improves, tools that were traditionally only corded or petrol powered are now becoming battery powered, such as chainsaws. Clearly where significant power is required then batteries are unlikely to be as effective.