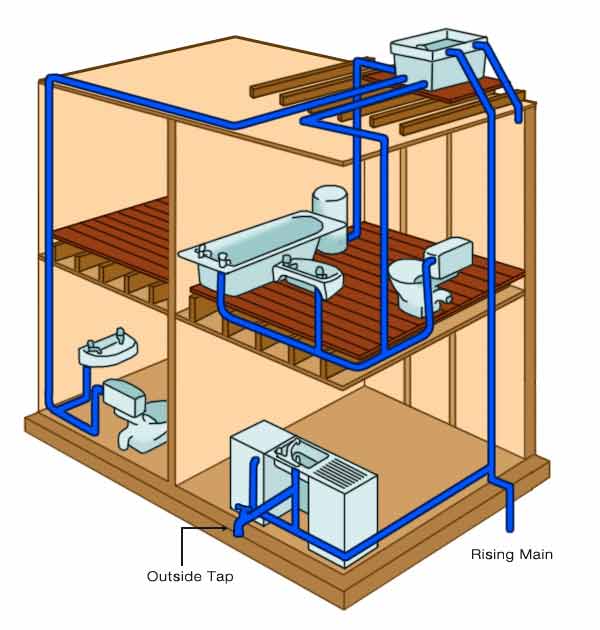 Indirect Cold Water System
In the indirect cold water system, water comes into house via rising main. It is then branched off to feed at least one tap (in the image above, this is the kitchen and outside tap and the boiler next to the sink) and then continues to a storage tank in the loft. From here it is distributed to the other taps in the house. Overflow pipes are marked O. The position of stopcocks etc is marked on the diagram below which also shows the hot water path.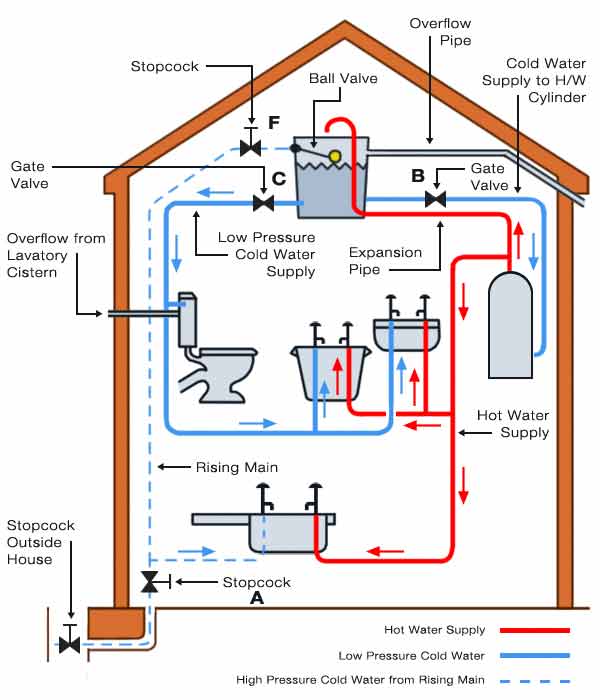 Direct Cold Water System
The picture below shows a direct cold water system where cold water is distributed all over the house at mains pressure.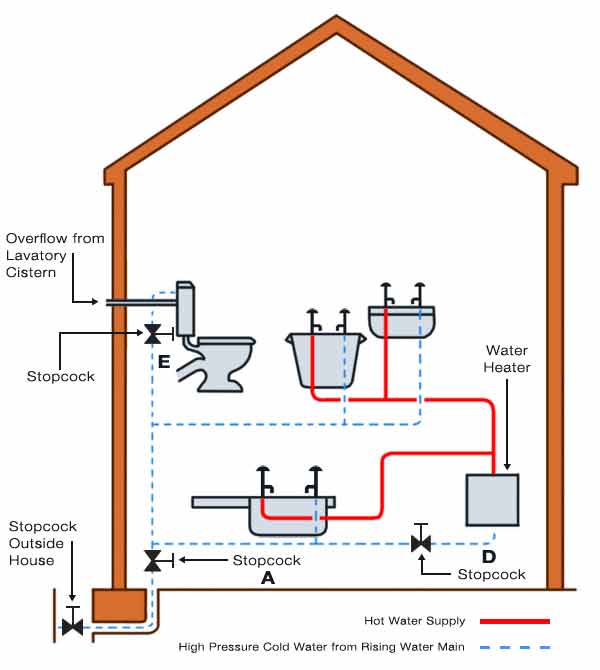 You can also watch videos on domestic cold water feed in to the kitchen and cold water supply to a downstairs clockroom over on YouTube.