In general, ceramic tiles give one of the most durable and hardwearing finishes that can be found in a home. Whether they are used for walls, floors or worktops they have a great many applications, sizes, colours, designs and shapes.
Aside from ceramic you can also find vinyl, lino and cork tiles (these are mainly used for flooring). They also offer the same advantages in the ease that they can be laid plus the fact that they are a lot less noisy underfoot than their ceramic counterparts.
Ceramic Tiles
The most common application of ceramic tiles is in the kitchen and the bathroom, whether they are found on the walls or the floor. This is mainly due to the fact that they are hardwearing, water resistant and easy to clean.
Often tiles are applied to the most vulnerable areas in a space e.g. the spashback around a sink or basin, in a shower or wet room etc…. but in the case of the latter you may find that the entire room is tiled from floor to ceiling.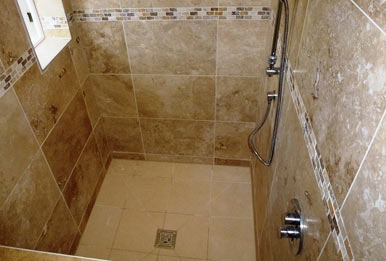 Tiles applied to walls are generally quite thin but in some cases they can be a lot thicker depending on their size and whether they have been imported.
The most common type, of which you probably already have in your home, is the square tile but rectangular tiles are becoming more popular.
The designs found on tiles change in respect to current fashion trends and demand and interior design trends and techniques can also influence this. Plain tiles are one of the more popular choices as in most cases these are not as influenced by ever changing fashions.
Some tiles can be built up to create larger designs. These are know as "feature panels". These can create quite a sizeable visual impact if surrounded by plain tiles. Some ranges known as "insert tiles" can carry molded bathroom accessories such as soap dishes and toilet roll holders.
The surface of a ceramic tile is no longer as highly glazed as it once was as you are now able to get semi-matt finishes that quite often feature a textured finish.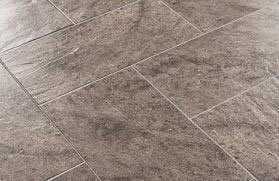 Tiles can also be purchased with two different corner effects – square edge and round edge. Round edges were traditionally used for exposed edges and square were used in all other areas.
In most cases today tiles are either the universal type or the standard square edged variety. Both of these types of tile usually feature two adjacent glazed edges so that they can be used for perimeter tiles also.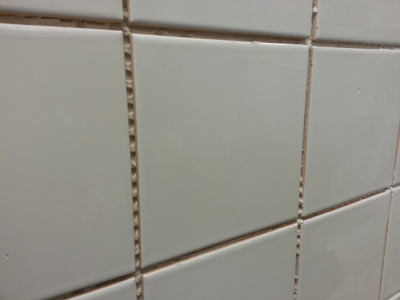 Tiles for Floors and Worktops
Ceramic floor tiles have risen in popularity over the past few years in the home, especially in high traffic areas e.g. porches and hallways. These are generally quite a bit thicker and also harder fired than many wall tiles.
As with wall tiles, floor tiles can come in a great range of shapes, colors and designs.
Quarry tiles are unglazed ceramic floor tiles with a brown, buff or reddish colour and many find these ideal for hallways, conservatories and kitchens. These tiles are usually laid on a bed of mortar and once all the joins have been grouted they then have to be sealed with a proprietary sealer or boiled linseed oil.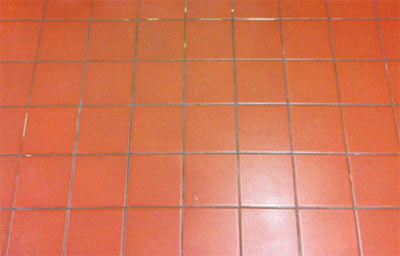 Terracotta tiles are very similar in appearance to quarry tiles but tend to be quite a bit larger. They are sealed in the same way as quarry tiles and more often than not come in either squares or rectangles.
Mosaic Tiles
In actual fact, mosaics are just tiny tiles and more often than not are plain in colour, but on the odd occasion can feature a pattern. Most commonly they come in sheets that feature an open weave cloth backing. To lay them, the entire sheet is laid in a bed of adhesive and all the gaps in between the tiny tiles are grouted.
The most common are square mosaics but roundels, hexagonal and interlocking shapes are also increasing in popularity. They often come in square sheets roughly 12" (300mm) in width and these are then sold in packs of 5 or 10.
To estimate the quantity that you would require for a space is to work out the area to be covered and then divide this by the coverage given on the tile packaging and from this you will then be able to estimate the quantity required.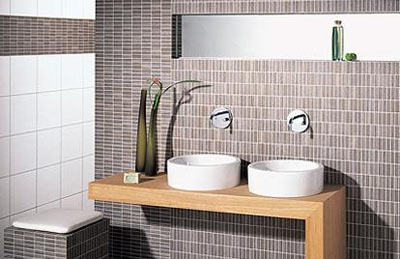 Cork, Vinyl and Lino Tiles
Cork tiles are most often applied to a floor space. They feel rather warm to the touch and are soft underfoot and if applied to a floor space they can also provide a little sound and heat insulation.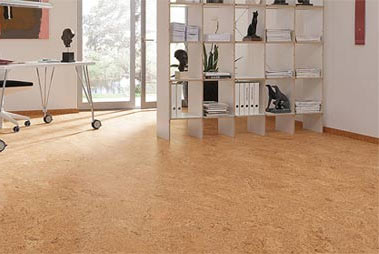 With cheap types these have to be sealed once laid in order to protect their surface from damage, but the more expensive vinyl type coated tiles can be walked on as soon as they are down. They are also very easy to clean and with the occasional polish they can be kept in tip top condition. Although the expensive type cork tiles are quite hardy, they are still prone to damage from heels and heavy furniture
Vinyl tiles come in a great range of colours and patterns and are generally more wear resistant than cork tiles so in this case they are more suitable to high traffic areas than cork tiles. The downside to this is that they are not quite as nice under foot as cork tiles.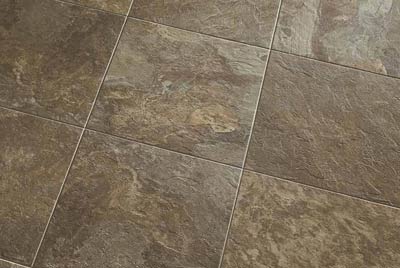 The more expensive types can give a very realistic imitation covering of materials such as marble and terrazzo.
The majority come with a self adhesive backing that can simply be glued to the floor.
A great many lino tiles these day are made from more natural materials rather than the plastic resins used in the creation of vinyl tiles.
As with vinyl, they come in a great many colours and styles. They usually come in 12" squares but larger sizes are also available and are also more often than not sold in packs of 9, but in some cases are sold separately.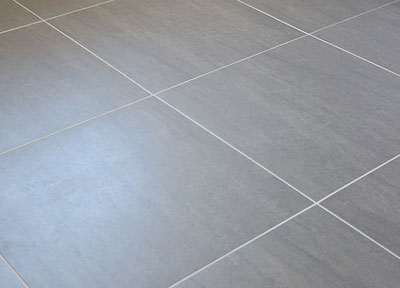 To watch part 2 of the below video series click here and for the final part 3 click here.