In this section we cover all you need to know about burning wood, woodfuel and solid fuels. We have a range of projects that cover all aspects of fitting and maintaining wood burners, boilers and open fire places. We focus on how you can do these projects yourself.
In our Chimney section we cover mainly the external repair and maintenance that is required for keeping your chimney sound and looking great.
We have a separate section on the potential grants and incentives for installing a wood burner of some kind, such as the Renewable Heat Incentive; see our section on Green Energy Information and Schemes.
If you are considering using a wood burning heating option because it is renewable, then you might want to consider it alongside other green Energy Generating Technologies. There might be other options that will suit your situation also.
What is Solid Fuel?
The term solid fuel covers a wide range of fuels that can be used in your home. They are just what they seem – fuels that are solid and they include coal, charcoal, and all manner of fuels derives from grain waste. Wood is the most commonly used solid fuel, and this can be in the form of logs, pellets or even chips.
Solid fuels that are fossil fuels such as coal or peat are not sustainable, but wood and other fuels that are sustainably grown can be considered as a source of renewable energy. The wood that is burnt can be replaced with trees that will capture the CO2 that burning the wood will create.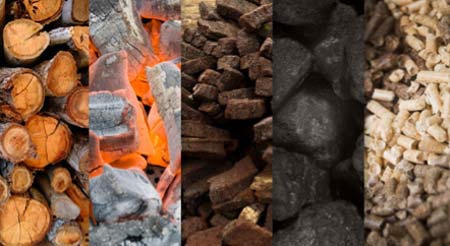 When the fuel is produced in a renewable, eco-friendly manner it tends to be called "Biomass". This is essential a "green" solid fuel.
Wood and solid fuels have many benefits which make them very popular. It is worth considering all these benefits, and the disadvantages as well, before investing in a wood fuel heating system, even if it only your secondary heating system.
The Benefits of Using Wood Fuel or Solid in Your Home
There are numerous benefits of using wood and solid fuels:
Ascetics: most solid fuels, even coal, can be very attractive to have in your home in either a burner or an open fire
Cost: The cost of wood per Kw of energy produced is considerably lower than most other forms of energy generation
RHI: There is the Renewable Heat Incentive which pays a tariff to you for the energy that your qualifying biomass boiler produces – you get paid to heat your home!
Be Green: On the whole wood and other biomass fuels are sustainable and low carbon. They tend to be locally sourced so transport and processing cost and impact on the environment are low
Control: Wood prices in particular are very stable, particularly when compared to oil. Also you can store wood for the winter and be sure that you are not going to get cut off if there is a power cut
Clean: Surprisingly perhaps, burning wood and biomass fuels can be very clean. Modern boilers are very efficient and burn the fuel very effectively generating very few emissions
A solid fuel heating system will need to be ventilated and will draw some air up the chimney or flue. There is also some evidence that wood burners can help reduce the risk of hay fever, asthma and eczema, according to the Solid Fuels Association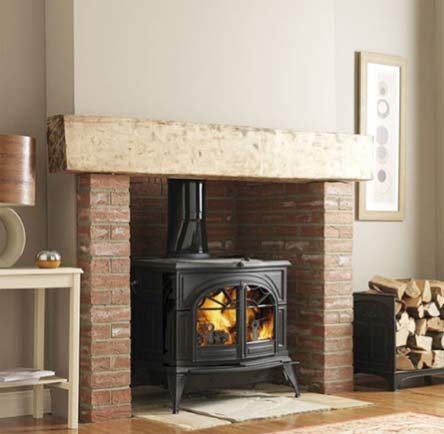 The Disadvantage of Solid Fuels and Burning Wood
There are a number of disadvantages to using wood or solid fuels in a domestic setting:
Bulk: Solid fuels are bulky so require more space to store and the burners are usually larger than other fuel burners or boilers. You need more space
Fumes: Solid fuels do emit hazardous gases such as CO2 and Nitrogen Oxides as well as soot. No fuels burn absolutely cleanly but great strides have been made to clean up wood burners. Check for certification and permits proving efficiency
Up Front Cost: The cost of buying and installing wood burners and boilers tends to be great, which while the saving do come, you still have to have the capital to spend up front
Waste Ash: Unlike liquid fuels or electricity there is waste ash that needs to be disposed of once the fuel has been burned
Varying Fuel Quality: Wood and chips will have varying moisture content which will affect how well they burn. Other solid fuels can vary in quality too and this all has an impact on the efficiency of the burner
Feeding the Boiler: Solid fuels are bulky and can be dirty, which makes feeding the burner or boiler harder. Automated feed systems need constant monitoring to prevent jams, even with pellets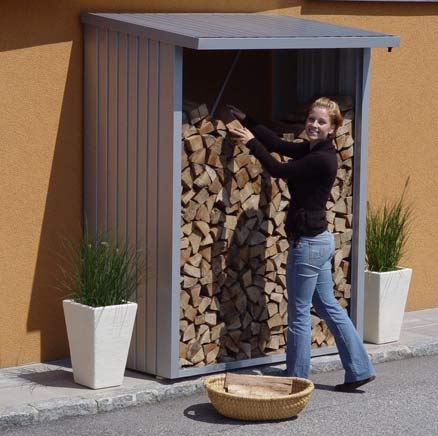 Solid fuels might be considered dated technology but modern boilers and burners make solid fuels comparable with other fuels. Wood if sustainably grown is an excellent green fuel, although biomass systems tended to be better suited to larger homes as larger boilers work more efficiently.
Of course, there is also nothing nicer than sitting in front of a fire or wood burner on a cold evening!