Many people email Diydoctor asking how their push button cistern can be repaired. The diagrams and explanations below show how most common faults on a push button or "European" cistern are solved.
Many people have used our feedback button below to ask the question "How do I get the lid off my push button cistern".
In most cases (and there are a few different types of push button cistern) it is a question of raising the lid as far as you can and reaching in to hold the bottom of the push button assembly. It is then possible to unscrew the button assembly from the top. Turn the push button anti-clockwise to unscrew it.
The small button operates the central flush unit by opening it a little way via a lever attached to the polystyrene float arm. The water flushes until the polystyrene float is lifted to the top which then closes the flush unit. The inlet valve lets in more water, as with a handle flush cistern (See our project on cisterns, tanks and valves) until the main closes the inlet valve. Push button cisterns are designed to use less water. On most push button cisterns the overflow is also internal (just below the number 2) and if the inlet valve fails for any reason, the water flows over the centre of the flush unit into the toilet bowl. This is obviously seen as constantly running water in your toilet bowl and should be addressed as soon as possible.
When water will not stop enetering the cistern it is because the cistern entry valve is faulty. This can be rectified by reading our project on cisterns, tanks and valves and scrolling down to the valves section.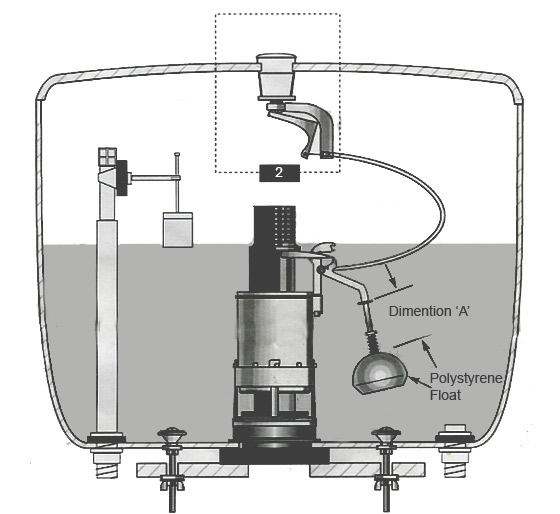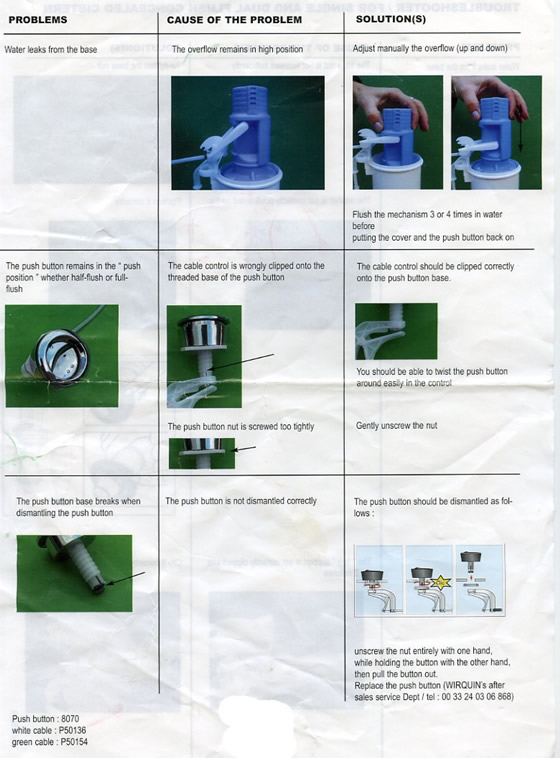 You might like to go to the video section on toilets to watch a film on how to fix a running toilet.