Natural stone is a very attractive, if rustic, material to use for steps in the garden. Despite this, it won't suit all situations, but stone is perfect for a decorative winding path with steps, or a secondary set of steps to access a different area of the garden.
In this project we take a look at how to install flagstone steps in a garden, read on to find out how.
What are Flagstone Steps?
The name flagstone is a generic, umbrella name for pretty much any type of flat stone or stone with 2 relatively flat surfaces that can be used to construct steps, paths, patios and other flat surfaces and walkways.
They are also sometimes used as coping stones to cap off the top of a brick or stone wall.
They are available in a huge range of different shapes, cuts and sizes and can range from standard patio slabs, to huge slabs of cut stone, all the way down to small chunks that can be used to form a patch-work path or walkway.
One of the great features of flagstones is that they can be used in such a huge variety of different ways to create many different styles. As many are cut to a uniform size they can also be laid very quickly and easily, allowing you to cover a large area quite quickly.
Another great advantage is their cost. Basic concrete paving slabs can be purchased for as little as a few pounds each, however the more stylish and unique you go the cost quickly goes up!
Despite these numerous advantages there are some downsides in that they can be rather brittle and break very easily and if not laid exactly right, can easily crack!
What do you put Under Flagstone Steps?
There are several methods of laying flagstone steps. You can lay them on a hardcore and sand base or you can use the foundations and brick method, as shown in our patio steps project here.
The hardcore and sand method uses a base of scalping's/hardcore first and then a layer of sand or mortar on top of this, all of which should be compacted down. The slabs are laid on top of this.
However the brick method involves laying a concrete foundation under the first step and then laying bricks and the front of the step, backing filling behind with scalping's and then a bed of mortar on top, on to which your slab is laid.
On the whole the latter method is the better choice as it ensures that everything is absolutely solid and cannot move at all. Despite this, if done correctly, the first method is certainly a valid choice and also a little easier for novice DIY'ers to attempt as it doesn't involve laying bricks, which can be tricky.
Essentially whichever method is used, it has to be ensured that the base the flagstones are laid on is absolutely solid and will in no way move as if it does, that's the end of the steps!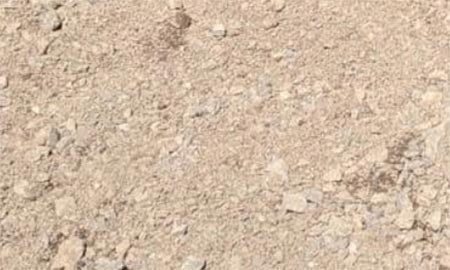 Measuring and Calculating Step Length and Height
Generally the reason for installing flagstone steps or indeed any other types of steps, is so that they allow anyone to easily make their way up a slope or a drop of some kind and in order to ensure that your steps are uniform and even, some calculations are needed to work out the number of steps that are needed.
To do this, the first job is to measure both the length and height that the steps will span.
Once you have done this you will then need to divide the height by 50mm (the height of a typical flagstone, as we will be laying on top another, or the height of stones you are using) and the length by roughly 300mm a decent size that an average person will find it easy to step on.
Once you know both of these figures you can then mark your steps out on the ground ready for construction.
If you would like further help and advice on how to measure and mark up for steps over a slope, see our patio steps project here.
One point to mention is the dimensions we are using, when we refer to length, width, depth etc, we mean:
Length = Step length from front of step to back
Width = Total width of steps, from side to side
Depth = Foundation or base depth
Height = vertical height, bottom to top of steps
Tools and Products Needed for Laying Flagstone Steps
If you want to lay your flagstone steps like the pros do, you will need the following tools and products:
Decent shovel
Wheelbarrow
Sharp sand
Cement
Whacker plate or tamping pole
Enough flagstones to complete the job
Hammer
Sharp Bolster Chisel or petrol cutoff saw (if you need to cut any flagstones to size)
Rubber mallet
Spirit level
Bucket trowel
Pointing trowel
Hardcore or scalping's for base
How to Build Flagstone Steps
For the purposes of the project guide we will be laying a simply set of flagstone steps over a short slope and to ensure their longevity we will be laying a solid hardcore base and then setting each stone on a bed of mortar.
To keep everything as simple as possible we will also use uniform size flagstones that are 300mm x 300mm so that each step can be 600mm wide by 300mm in step length (front to back).
The below is an image representation of what you are trying to achieve when laying your flagstone steps.

Step 1 – Mark out Steps
Once you have calculated the size and number of steps required, the next job is to mark them out over the area they are to be installed so that you have a guide to work to.
Because stone sizes can vary a lot (even when they are supposed to be the same size), it is best to source them before you start to prepare the ground for the steps, but after you have obviously worked out the measurements above, so you know what size they need to be.
Once you have your flagstones, plan your steps by laying them out and work out roughly how much you need to dig out for each step. This will be roughly 100mm for the depth of hardcore, roughly 25mm of concrete and 25mm for depth of sand or mortar.
Use string lines to mark out the width of your flight of steps and also across the width to mark the start of each step at its nosing.
Step 2 – Set Foundation for First Step
As the whole structure relies on the fact that the first step and riser are absolutely solid it's necessary to create a footing.
Firstly, dig out the foundation to 100mm deep for the size of the first step, 300mm in length from front of step to back and 600mm wide. Ensure the base is totally flat and smooth.
Next, mix up and fill the foundation with concrete mixed to 6 – 1 (6 ballast to 1 cement). The mix should be fairly dry.
Fill the hole fully and use a tamping stick to work it around the foundation, ensuing that there are no gaps and that every available space is full and then leave for 24 hours to fully cure.
For help with the concrete see our Mixing Concrete project.
Step 3 – Lay Bottom Step
Once the concrete foundation has fully set you can then lay your first step.
Mix up a mortar mix to a 6 – 1 consistency (6 sharp sand to 1 cement) until it's self supporting and lay a bed over your concrete foundation.
Lay your flagstones on top of the mortar bed and level them off using a spirit level. You can use a rubber mallet to gently adjust its position. Check across both width and depth for level. Ensure they drop around 5mm towards the nosing so that they drain correctly.
Allow the mortar to cure for 24 hours. See our Mortar Mixes project if you need advice on mixing mortar.
Step 4 – Construct First Step
Staring with your first step up from the bottom step, dig a trench about 280mm (8") in length from front to back of step and 150mm (6") deep. The final 20mm of our 300x300mm slab will over hang the first slab
Lay about 100mm (4") of hardcore in the trench, compacting it with a club-hammer, then mix up and add a layer of concrete up to the top of the trench. Allow the concrete to dry for 24 hours before continuing.
Once fully cured, mix up another 6 – 1 mortar mix and lay it over the hardcore base and level off.
Once levelled, lay your next set of flagstones on top and level them, ensuring a 5mm fall to the front or nosing.
Step 5 – Lay Remaining Steps
Repeat the above steps for the remainder of steps you need to construct for the rest of your run of stairs.
Once you have laid and set the bottom and first steps you can go ahead and marks out the remaining steps and also set hardcore base for each all in one go to save a little time.
Once the bases are all set you can then mix mortar and lay the rest of the slabs in one go.
Again as you lay each, make sure, make sure they are totally level and drop by 5mm to the front for drainage and then allow them all to fully cure before they are walked on.
Notes on Laying Flagstone Steps
Here follows a few useful notes on laying steps using flagstones.
Using Large Heavy Flagstones
If you are using large flags with one per step, the weight of the stone itself will hold them in place – you just need to ensure each step has a firm footing so that it doesn't sink into the ground.
To achieve this, it's a good idea to lay each stone on a layer of well-compacted hardcore or scalping's first as this will support the weight.
Laying Patchwork Flagstone Steps
If you are using smaller stones or creating a patchwork pattern, you will definitely need to mortar each piece of stone into place to ensure they are secure and don't move.
Dig out the space inside your concrete foundation and fill it with hardcore, compact it well, then add a layer of mortar over the foundation and hardcore.
Position your pieces of stone carefully, trying to make sure they are all level with each other and do not present any trip hazards. Add more mortar between the stones, using a pointing trowel to give a smooth finish.
Move on to the next step, digging out and filling with hardcore again, being careful not to disturb the mortared stones on your first step. You may wish to let the mortar harden before proceeding.
Your second step should overlap the first step a little, but because you are using several smaller pieces of stone there is nothing to gain from overlapping a lot as you would with large flags.
Add a layer of mortar over your hardcore base, then position and mortar in the stones as per the first step. Repeat this for each step until you're finished.
Allow the mortar to dry for a couple of days before using the steps.
Using flagstones to create a set of steps is a quick, easy and relatively cheap way to traverse a slope and ensure that anyone wishing to travel over an area of sloping ground can do so easily and safely