Most guttering today is plastic and it's great. Its relatively cheap and effective but leaking gutter joints are the main problem associated with plastic gutters.
If it is not put up professionally, with the correct spacing and number of gutter brackets, it can leak.
The joints can "creep" open causing the rubber seals to lose contact with the gutter.
The gutter brackets should be spaced at a maximum of 900mm with a bracket either side, and close to, any joints in the gutter run. See how to install a plastic gutter properly here.
Another problem, although not so damaging, is that the colour can fade in the sunlight.
An alternative to plastic is seamless aluminium which has no such problems. Sheet aluminium is pressed, in the back of a van, on a pressing machine which can simply churn out miles of the stuff depending on the length of the roll.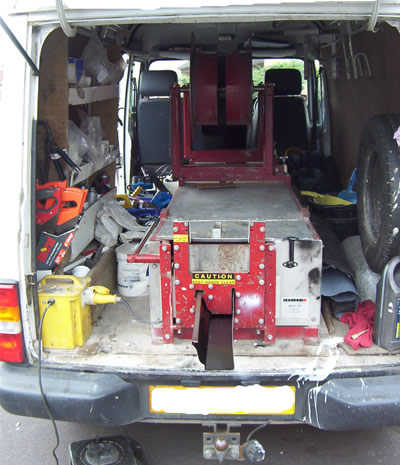 As you can see from the image above the machine has been set to turn out Ogee shaped guttering and in the 4 th image below the first 2 feet of brown gutter is coming out of the machine. The rolls of aluminium come in various colours and the machine used here can be set to either Taurus or Ogee mould.
This has the advantage, as well as looking attractive on new buildings, it is the shape of much of the cast iron gutters used in times gone by. This of course means that it can be used as a good match on older properties.
Seamless Aluminium gutters are also 5 inches wide as opposed to the 4 inches (100mm) of the plastic gutters. This means they can deal with and carry much more water from the roof.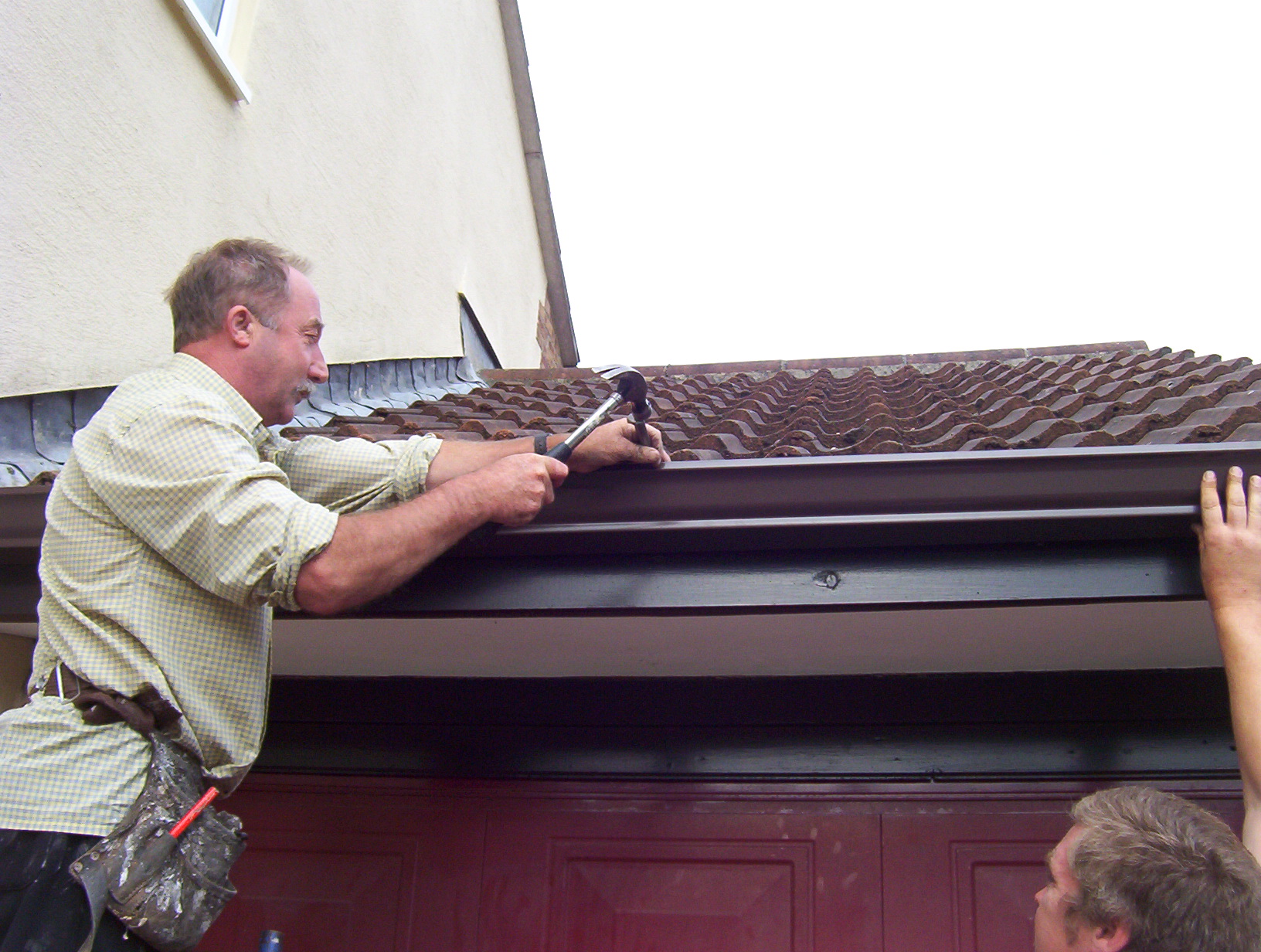 After pressing the brackets are clipped into the gutter shape and the gutter is measured on the roof for the position of the down pipe. The gutter is then nailed or screwed to the facia board at the correct slope, or fall.
A plastic insert is sealed in position to direct water into the down pipe and a stop end is sealed to the end of the gutter. Its a simple, painless operation which takes no more time than plastic gutters, is about 40% more expensive than it's plastic counterpart but will last a lifetime if installed correctly.