There are quite a few different protocols which are used for the Internet of Things. Each has its benefits, and it can be very hard to understand which one to choose. While the understanding of what is possible with home automation is relatively low, the decision about which protocol to use is largely determined by the device that it chosen and what it uses.
As things mature, and your needs from your home automation system develop it is worth giving the protocol that your system uses more consideration.
The protocol or technology is the means that the devices (sensors, switches, etc) in your home automation systems "talk" to each other.
Obviously this is very important as for an actuator device, such as a switch or camera, to respond to your command they need to receive the signal telling them what to do.
For more information about how smart homes work having a look at our introduction to home automation project.
Using a wireless protocol like Z-Wave, rather than wiring in devices, has made it possible to retro-fit home automation to homes for a very reasonable cost. This is why we are seeing such growth in this area as it is fast becoming a DIY home improvement that anyone can do.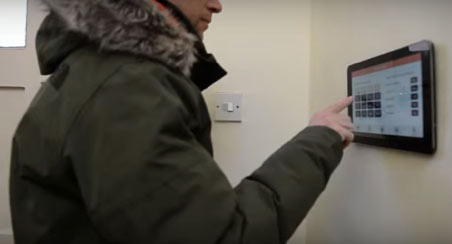 Z-wave is one of the more established protocols commonly used in the Internet of Things, or when applied to your home, Home Automation. It is certainly the market leader, with probably the widest range of devices that have been certified for use with it.
You can find out more about how it works and the certification on the Z-Wave website.
What is Z-Wave?
Z-wave is a wireless technology that is used to communicate with smart home devices. In a similar way to the Wifi that most homes have nowadays, Z-Wave allows devices to connect to each other, as your computer or smart phone connects to your wireless router and modem so that you can access the internet. There are some differences in how it works.
It uses low powered radio waves (RF) which can travel through walls and doors (like your Wifi) but will not affect you in any way. It will not interfere with your wifi as it operates on a different frequency, rather like a different radio station.
Unlike your wifi where each device (your phone, your tablet or PC) communicates with a central hub directly (the wireless router), devices on Z-wave communicate with each other to pass messages on to the next device.
This is called a mesh network, and you can find a detailed technical description of how they work on Wikipedia.
The benefit of using a mesh network is that you can increase the range and reliability of messages, as the devices communicating do not need to be in range of the hub to get the signal to act. With a mesh network like Z-Wave you are much more unlikely to get a "dead spot" where there is no signal, and if you do, you can position or add a device to cover it.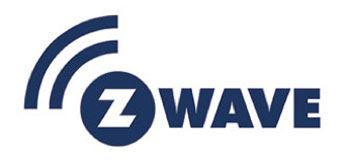 It is a two-way protocol. This means that when the signal is received by an actuator (eg, a switch) it is acknowledged and this acknowledgement is passed back through the mesh network back to the hub.
This is great because if you have turned on the lights from your app, perhaps while on holiday, you get the acknowledgement to confirm that it has been done.
Some protocols do not have the acknowledgment so you cannot be sure that your instructions have been carried out. Sometimes this is not so important, but often it is particularly when your home security is involved.
Being a two-way protocol also means that if a message it somehow lost and no acknowledgement is returned, then the message is repeated through the network until the device that the message is meant for does receive and acknowledge it.
Another big benefit of Z-wave is that it generates status update across the network which means that you can check the status of any device (light, heating, appliances) on your network and any time from your app, wherever you are.
What is Z-Wave Plus?
Z-wave plus is the new and updated version of Z-wave. Very simply it is the improved version that allows use of the newest devices on the network, called the 500 series or Gen 5 devices.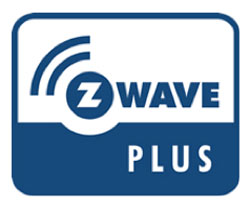 The biggest issues with smart home kit are range and power consumption. They have limited range so any improvements help to ensure that you can automate devices even in the furthest corners of your home.
There is a trade off with the power that they use and the range. They can transmit further but this will use more power to do so.
This is important because many of the devices in your smart home system will not draw mains power but use batteries.
Increasing the battery life is something manufacturers are always trying to achieve as replacing them is expensive and annoying.
As you would expect, Z-Wave Plus addresses these issues in that battery life is increased up to 50% and the range is significantly increased also. There are other benefits also:
Increased bandwidth – so more information can be sent on the network
Optimized for easy set-up and installation – so it's quick and easy to set up
Over the Air (OTA) upgrade ability for devices – so devices stay up to date
Increase battery life – up to 50%
Increased range – up to 150m (clear air)
Compatibility Between Z-Wave and Z-Wave Plus
All Z-Wave and Z-Wave Plus certified products are fully interoperable – Z-Wave Website
This is true. On a network where Z-Wave Plus devices and a hub (or controller) are used then these benefits are seen. However when using a mix of Z-Wave and Z-wave Plus products on your network there are some things to consider.
This is important because, initially at least, you are likely to be using a mixture of Z-Wave and Z-Wave Plus as you either upgrade an existing system to look for devices and have to us the older devices (sensors and controllers) as there are not yet Gen 5 models available.
Whatever the reason for having a mixed system, here are some of the implications:
Battery life – The battery life of Z-Wave Plus devices will be considerably longer than older devices, but this effect will not "rub off" on the older devices in your network. Their battery life will not improve with the introduction of some Z-Wave Plus devices
Range – The range is determined by the other devices in the network, so introducing some Z-Wave Plus devices will not have any noticeable positive improvement on the range
Controller or Hub – This is the most important factor. Without a Z-Wave Plus controller you will not see any of the benefits of Z-Wave Plus to your devices (except battery life). As all Z-Wave Plus devices are backwards compatible, using an older Z-Wave controller will "revert" the network to the older Z-Wave protocol, and no Z-Wave Plus commands can be used. If you have a Z-Wave Plus controller, then to see the benefits at Z-Wave Plus devices in your network you need to ensure that the message between the device and controller does not get repeated through an older Z-Wave device. If there is a older Z-wave device "between" the controller and the newer Plus device, the commands will revert back to simple Z-Wave
How to Tell if Products are Z-Wave or Z-Wave Plus?
All products need to be certified to be used on a Z-Wave network. This is an expensive and laborious process for the device manufacturers but it does ensure inter operability, security and reliability. This will be advertised on the device or where it is being sold. It will also be indicated with the Z-Wave Logos: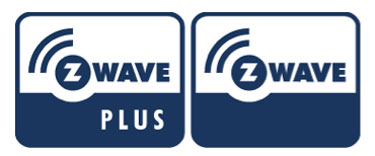 What Devices work With Z-Wave?
There are well over 300 manufacturers making products for Z-Wave, including some household names in consumer electronics and home security.
Some of the best known systems include: ADT Pulse, AT&T Digital Life, Staples Connect, but there are many more.
Members of the Z-Wave Alliance, who influence the standards and certification process include all the major electronics manufacturers, including Panasonic, LG, Huawei to name a few.
The amount of these well know manufacturers that have certified their products on Z-Wave has contributed to it's huge success. It is hard to find a manufacture that does not produce Z-Wave devices!
Here are some of this most well know names in home automation and how they operate with Z-Wave:
Nest: Nest is the "learning thermostat" from one of Google's subsidiaries. It does not operate on Z-Wave (currently). It is possible to use 3rd party products to interface with your nest device. It is possible to interface with Nest in the cloud too depending on the connection. These sorts of clever integrations will depend on the capabilities of your controller. Nest is now more than just a thermostat; there are other devices available such as cameras and smoke alarms

Nest home automation system thermostat

Amazon Echo: The Amazon Echo was made by Amazon to that you can use their Alexa Voice Service to order products and services from them. Amazon did not incorporate Z-Wave in to the design of the Echo, but there are companies providing new services for the Amazon Echo all the time, and several of these are leading Z-Wave hub manufacturers that have integrated the Echo in with their products. This means that you will be able to find several Z-Wave manufacturers who are already working within the Amazon Echo platform

Amazon Echo allows communication with the Amazon Alexa Voice Service

Apple Home Kit: Apple's HomeKit is an app which allows you to connect a growing range of products to it, and therefore control it from the app. They have about 50 brands and manufacturers making product compatible with the HomeKit. It is not currently compatible with Z-Wave but Z-Wave claim that they have "been working with Apple to build an integration of the two systems" so it is likely that they will be news very soon

Apple HomeKit smart home and app communication system

Apple Watch: Z-Wave works with the Apple Watch so longs are your Z-Wave app has an iOS version that allows you connect to your Apple Watch
Who Controls the Z-Wave Standards?
The Z-wave (and Z-Wave Plus) protocol was developed by a company called Sigma Designs in the USA, but is has since ceased trading and all it's properties are now owned by a Chinese company called v-silicon.com.
They developed it as an open protocol so that anyone can design and develop devices to add to the protocol, however with the help of the Z-Wave Alliance they enforce rigorous standards.
These technical standards ensure interoperability between devices from all manufactures, a high level of security and a reliability of the systems when installed regardless of the manufacturer of the devices on in your home automation system.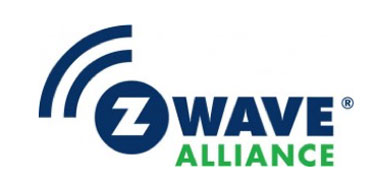 The Z-Wave Alliance is the body that represents the members and users of Z-Wave; manufactures and other interested parties. They have the common purpose of:
to bring advanced, yet practical wireless products and services to market that work together seamlessly, regardless of brand or vendor. This interoperability between products and brands is unique to Z-Wave, which each Alliance member has adopted as its wireless technology of choice.
Z-Wave in Summary
From a technical perspective, in summary Z-Wave is:
Frequency: 908.42MHz frequency band
Low energy: battery powered devices will work for a year of more
Range:

Clear line of site; 40m (120 feet), obstacles (such as walls) will reduce the range
Maximum range; 4 'hops' which will reach 200m (600 feet) clear line of site*

Security: every Z-Wave network has a unique ID that it assigns to every device in the network, and that ID is different for every hub so your controller cannot control your  neighbour's devices and vice versa
Extra Security: Where more security is needed, such as for door locks and security devices, Z-Wave uses an extra level of security with AES128 encryption at the same level that major banks use to protect financial information. This is available on all Z-Wave Plus Controllers
Max Number of Devices: 232 per network. However some controllers can support multiple networks which will allow you to use more devices
* Z-Wave's mesh networking allows a Z-Wave signal to "hop" through other Z-Wave products to reach the destination device to be controlled. However, Z-Wave is a mesh network that allows the signal to be relayed via other Z-Wave devices.
Z-Wave supports up to 4 hops so the total home coverage will grow depending on the amount of Z-Wave products in the network.
Fitting Z-Wave to My Home
There are a number of ways to do this depending on how involved that you would like to be:
Do It Yourself: This is the beauty of modern home automation systems; you can easily fit them yourself. If you can set up you own home broadband and wireless you can do this! First you have to purchase a basic system with a Z-Wave hub or controller
Get a Man In: Most home security companies will install a home automation solution utilizing Z-Wave for you. Many of the phone/internet/cable companies are starting to offer home automation systems. Independent contracts will also fit home automations systems for you if required, and they will have more flexibility about what you can choose as they will not be restricted by the types and function of the system. You can find them local to you on our Find a Tradesman page
Alternatives to Z-Wave
There are a number of viable alternatives to Z-Wave and Z-Wave Plus. We will only cover the leading alternatives here:
Zigbee: This is another mesh network that is very similar to Z-Wave. There is not the same level of certification involved so this does mean that compatibility and interoperability between devices from different manufactures can be problematic. It has experience significant growth in adoption but still trails Z-Wave in the number of manufacturers and devices available. It is used by some of the leading devices, such as Nest, so adoption will continue to grow
LightwaveRF: This is a proprietary protocol for a manufacturer that is based in and services the UK market predominately. It offers fantastic and affordable starter systems ideal for simple solutions such as lighting
Insteon: This is a great system particularly if you are upgrading an old wired in home automation system, such as the X10. Although the X10 is now also a duel network, both wired and wireless, Insteon offer extra functionality, and is compatible with X10
BLE (or Bluetooth Low Energy): Has been enabled on many devices so there's lots to choose from. It is not normally the main protocol, and generally "bolted on" to the main network for a spcefic device. The range is poor compared to other network protocols
There are other solutions that should also be considered for various applications. Wifi is in almost every home where home automation is being considered, and many more too, but with so many devices already on the network (phones, tablets, PCs, TVs, etc) the bandwidth can be congested.
We also mentioned X10, which is a very well established protocol but becoming a little dated now.
You complete home automation solution might in the end borrow from a number of different protocols to achieve what you want.
If this is the case you will need to make sure that compatibility and interoperability between the protocols of the devices you choose is supported.