See also our project on tiling over ceramic tiles.
A very frequent question to our "Doctors" is: "Can I paint over my kitchen or bathroom tiles?". Simple answer……………YES:
The problem with painting on kitchen and bathroom tiles, in fact any ceramic tiles, and painting on glass, is simply that the surface is too shiny to get ordinary paints to stick and they peel off in no time. However, with a proprietary priming paint this problem is overcome.
Ordinary paints can be applied over this primer. The primer is either called Glass or Tile Primer, Tile Primer or Problem Solving Primer and gives a great surface onto which you can paint pretty much anything.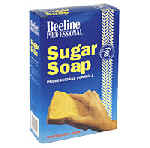 Tiles must be cleaned thoroughly with sugar soap and a kitchen scourer, then rinsed and left to dry completely.
The tile primer should then be applied in an even coat and left to dry for 24 hours if possible. The surface should then be very lightly sanded down, dusted and completely cleaned.
Paint should then be applied in two, thin and even layers. Allowing at least 6 hours between coats (read manufacturers instructions) and rubbed down very lightly with sandpaper in between. Two thin layers are much better than one, thick one.
Brushes should then be cleaned in white spirit and warm soapy water.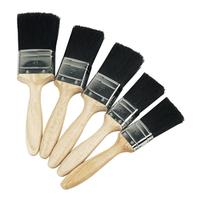 If you have transfers on your tiles they can be removed. Find out how in our how to scrape paint off of wooden windows DIY project.