How Long Must I Wait to Paint new Plaster?
When a wall or ceiling is plastered the wall is obviously wet. A very frequent question to DIY doctor is how long must I wait before I can paint it.
There is no definitive answer to this question as all walls and ceilings will dry out at different speeds. With a normal centrally heated house you can be pretty sure of safely painting after 4 weeks but it can take as long as 6 and with extra heat in the room it may be ready in 3.
The reason for not painting before the wall is completely dry is that most paints will simply form an air tight skin over the wall. The moisture from the new plaster is then trapped behind this skin and cannot evaporate off. The damp then either retreats back into the wall where it develops mould growth or reacts with the salts in the wall to become Efflorescence. Either way you have a problem on your hands that is incredibly difficult to deal with.
A fully plastered wall, i.e. two or even three coats of plaster, can take months to dry.
What if I am in a Hurry to Paint my new Plaster?
If you are in a real hurry to paint your wall because Grandma is coming to stay, there are paints on the market called Microporous Paints. These paints allow the surface of the plaster or artex to carry on breathing and evaporating while they are drying out. They can be found in a lot of DIY stores and decorators merchants.
Microporous paints are generally a lot thinner than ordinary water or solvent based paints and in a lot of cases, once the wall is dry, it is recommended that you over-paint them with emulsion.
Please read the instructions on the container for information regarding thinning down and applying the first coat onto new plaster (applying a mist coat).
Priming new Plaster With a Mist Coat
When the wall is first plastered it is closer to colour 1 than colour 2 (images above). When it is dry the whole wall must be closer to colour 2 than colour 1 and be totally uniform in that colour. Artex simply goes from an off-white to white.
New and freshly laid plaster and new artex are very porous indeed. If you apply any kind of ordinary paint directly onto either of these surfaces, moisture will immediately be sucked out of that paint.
In simple terms this leaves the paint going dry on the surface only and because the moisture has been sucked out so quickly, it has no "roots" or "key". The surface paint may soon start to blister and flake off.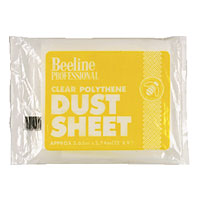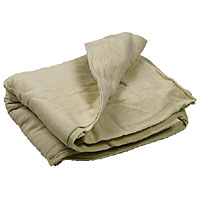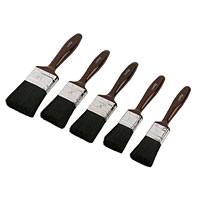 It is therefore necessary to "prime" or "seal" the surface first. Sealing means applying a coating which is diluted enough to enter the pores of the material with the emulsion or liquid with which its mixed.
To seal a newly plastered or artexed surface on which you intend to put water based paint, eg matt emulsion, then mix some of that emulsion paint with a water at a ratio of 4 parts paint to 1 part water and stir thoroughly.
Apply this to the surface and sometimes you can even hear the plaster or artex sucking up the liquid. If the plaster does not seem to be sucking up the liquid quickly, more water can be added to a maximum of 1 part water to 1 part paint.
How Many Mist Coats do I Apply?
Its rarely necessary to apply two coats of sealer, but it will not harm the surface either. When the surface is sealed and dry, you can continue to paint as normal.
If you intend to put an oil based paint on the surface, such as eggshell or gloss, then the surface can be sealed using a solution of PVA adhesive. This is mixed at the same ratio. Some companies actually produce a plaster sealer.
In kitchens and bathrooms it is advisable to put an oil based paint on the walls and ceilings. Some companies make a special kitchen and bathroom paint which have a great range of colours. The humidity in kitchens and bathrooms allow water based paints like normal emulsion, to soak up the water vapour which can make them unstable and likely to peel or harbour mould spores.
You might like to go to our video section on painting and watch the film on preparing to paint walls for a visual demonstration on the steps taken prior to painting walls.