5 Tips for Dealing with Home Renovations in Winter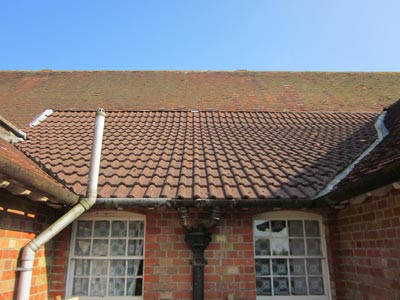 Winter is arguably the most difficult time of the year to complete any form of home renovation project. From the unpredictable bad weather along with darkness that draws in early and the potentially freezing cold temperatures, dealing with a renovation project at this time of year is difficult for both the construction workers onsite as well as the homeowners who have to put up with the disruption around their property.
There are however a number of ways that you can make a winter renovation more manageable, so the five tips outlined below should help you as a homeowner deal with the work on your property at this time of year, ensure your daily life is not disrupted too severely and ultimately look forward to the end result of the construction work being completed.
Tip One: Prepare for Delays
Unfortunately, the likelihood of a delay to your project is increased during the winter as adverse weather conditions or a lack of daylight hours can slow down progress. It is important to ensure you prepare for delays and ensure that the completion date set at the start of the project is flexible enough to incorporate any unforeseen circumstances arising that will impact upon how quickly the work is finished.
Tip Two: Book Contractors Early
Be sure to book your contractors, from builders to decorators, skip providers and many more, early to avoid disappointment. Whilst this is the case at any time of the year, in winter it is even more important to ensure there is no delay between one contractor finishing and another starting as the last thing you want is to be left with an area of your home that is open to the elements as you wait for the next team to arrive and start work.
Tip Three: Consider Living Conditions
It is vitally important that you take into consideration your living conditions during a renovation project in winter and decide whether the property is habitable or not whilst work is underway. If you are going to lose the ability to heat your home for an extended period of time during the renovation, would it be advisable to move in with a family member or friend to stay warm and healthy through the construction work and cold weather?
Tip Four: Get Plenty of Protection in Place
With high winds, wet weather and snow likely throughout the British winter, it is important to ensure you protect your home from the elements once the builders have left for the night. Plastic sheeting can work wonders for covering holes and blocking out the wind and rain to ensure nothing inside is damaged and your construction team don't have more work to do clearing up when they arrive back the next morning. It is also essential to ensure that any exterior doors are securely locked once work has been completed for the day so as to reduce the risks of you falling victim to crime during the night.
Tip Five: Be On Hand with Plenty of Warm Beverages
To keep morale high and ensure the team working on your home are at full speed, make sure you are on hand throughout the day with plenty of hot beverages and snacks. It's not great fun working outside in the cold weather throughout the winter months so a regular supply of tea and coffee will provide a boost to their morale and help to maintain a high level of performance throughout the renovation.
With these five tips onboard, you should be well on the way to dealing with renovation work at your home during the winter months and be able to embrace the changes that are underway to improve your family home and lifestyle. As winter is fast approaching, if you have work planned for the coming months, you should certainly start preparing now to ensure you have everything ready and in place for the renovation to commence.
This post was written by Oliver Kyle who embarked on a renovation of his family home last winter, utilising the services of many different contractors, including Skip Hire UK, and found that by following the points outlined, the project was far more manageable and enjoyable.
If you are planning renovation works you will need a skip hire company, Skip Hire UK operate nationwide, and have a really handy sizing guide, with prices, on their website.
We have lots of information on building and renovation projects, including using skips when carrying out building works on our main website.
If you want to share your own experiences and tips with other readers please contact DIY Doctor.