Fitting loft insulation is a fantastic way to reduce your heating bill and improve your level of comfort especially in winter. It is a great DIY Project and one that almost anyone can do.
The first step is to select and calculate the type and amount of insulation that you need, which we cover in a separate project here.
The easiest form of insulation to install is a mineral fibre insulation or fibreglass matting. Both types come in rolls. It is recommended to have 270mm of loft insulation as a minimum; this equates to a U-Value of 0.16 which is stipulated in the building regulations (see below for more information about the U-Values, R-Values and the Building Regulations).
Loft insulation works by trapping warm air between the fibres of the mat and stopping it rising further to escape. There are other types of insulation which work in slightly different ways having features to address the different ways heat move out of your home; conduction, convection or radiation but typically they would not be used in a "cold roof" loft.
Whichever type you choose, the process for installation is exactly the same. This is also true for other types of rolled insulation such as sheep's wool and plastic rolled insulation.
Use the following instructions to make insulating your loft as easy as possible.
Preparation for Insulating a Loft
There are a number of things that need to be done before you start.
Firstly, check the access to the loft. Access to your loft is usually through a loft hatch in the landing ceiling, if this hatch is not big enough, take a look at our project on enlarging a loft hatch.
Around 50cm by 50cm in about the smallest hatch that you can reasonably expect to get rolls of insulation through, especially the thicker rolls of 170mm or 200mm.
Make absolutely sure you have a solid ladder, or better still a loft ladder, to give you safe access in and out of the loft area. Insulation rolls are quite bulky, so make sure you have a hatch big enough for your ladder and to get them through without forcing them through and struggling.
How much insulation will you need? See our tips for measuring and calculating the amount of insulation you will need below.
Get the loft ready to work in. Clear out all of your belongings. We know from experience that it take a lot longer to shift stuff back and forth in the loft than to quickly get it out and then lay the insulation. A clear loft is much easier and quicker to lay insulation in, and you are at much less risk of accidently putting your foot through a ceiling.
There is often a lot of junk, old boards and bits and pieces in the loft. Now is the time to get these out of the loft and down to the tip. Don't worry too much about the dust and finer materials that have gathered on the insulation as, unless you are replacing the under lying existing insulation, you can cover this with the top layer to bring it up to the required level.
Pro Tip: To stand in the loft use a length of board about 25mm thick and at least 1.3m long, to lay across at least 3 joists. The ceiling joists themselves are not meant to be stood on as they are not load bearing and the gaps in between the joists are 12mm plasterboard which will not support even the lightest of humans!
This will avoid any nasty accidents!
Any cracks or holes in the ceiling should be filled before laying your covering of insulation.
Once in the loft there are a few things you should do before you start by way of preparation and checks before you can even begin:
Clear out the all Clutter
Clear all rubbish and clutter out of the loft. You will need a totally clear and empty loft space to work in effectively.
If you spend half your time moving boxes and other items from one side to the other, then the job will take twice as long and be unnecessarily tricky and frustrating.
Do You Need to Remove the Old Loft Insulation?
Generally speaking it is not necessary to remove the old insulation. While it might look tatty and will have settled a little so that it is not as thick as it was before it will still work and you only need to lay more insulation over the top to get to beyond the recommended level.
As we explained above, the insulation works by trapping air in it which acts as the insulator. The old insulation will still do this, albeit not as effectively as it will have settled slightly, however when topped up the total insulation is what matters, so if you exceed the 270mm then you should achieve the right level of thermal performance (U-value 0.16 Km2/W).
You might have to remove the insulation if you need to get to the joists and timbers for some form of treatment, such as an infestation of woodworm (see how to deal woodworm and other infestations here), or mould treatment. If you have had a vermin problem in your loft, often the best way to stop this is to remove all the insulation, block up the entrance points and then relay with clean insulation.
It is messy work removing the insulation and it takes a huge amount of space. If you have to do it, make sure you have plenty of tough bin bags and roll it up as best you can and stuff it into these.
If you bag it in the loft you can take it through the loft hatch and house while limiting the mess that you make. If you have had a vermin problem, such as rats or mice, the insulation will be very smelly and unpleasant!
Make Sure you Have Enough Ventilation
It is very important that your loft is ventilated. Poor ventilation leads to condensation forming and this condensation can soon rot roof timbers and cause structural damage.
You will be able to see signs of damp and condensation in one of these way:
On a cold day there will be condensation on the roof felt
Drips or drip makes on the insulation, or worse this moisture might come through and stain the ceiling
Wet or damp timbers in the roof
Black mould can form where condensation have been heavy, on the felt or the timbers
If you have issues with condensation in your loft, adding insulation is not going to help and potentially make it worse. You should stop and deal with that issue first.
We have another project which explains how to get rid of condensation in your loft space, covering the causes and solutions. We provide you a check list of how to deal with attic damp and condensation here.
Measure Your Loft Area
Measure up the loft space so that you can calculate how much insulation (and the type) that you need. We explain how you do this in our project about the different types of insulation here.
Calculate the area of your loft but measuring the length x width to give you an area in square meters. You can reduce your calculation by approx. 10% to allow for joists and trusses, but we typically don't do this as it is a real pain to run out and there is no problem with having a little extra. You'll always find somewhere to put it!
Here are some typical coverage values for different thickness of insulation rolls. Divide your total area by the coverage area to get the number of rolls or each type you will need:
| | |
| --- | --- |
| Insulation Thickness | Area covered by one roll |
| 100mm Loft insulation | 8.3m2 |
| 170mm Loft insulation | 6.47m2 |
| 200mm Loft insulation | 5.61m2 |
Please note these are typical values and different types and manufacturers will make rolls with different coverage's. They will always publish the coverage so it is easy to check.
If in doubt, always get a little more than you actually need as it's no good skimping on the amount you use, it will only come back to bite you in the form of increased energy costs.
If you're going to insulate it, make sure you insulate it properly!
Check for Water Pipes
Check for water pipes as you should lag these while you are laying the insulation, if they have not already been done.
The same applied for fitting a water jacket to the water tank if it is in the loft and doesn't have one.
Pro Tip: Use a lead lamp(s) to provide adequate lighting in your loft while you are inspecting before you start and while you are working.
A normal standing lamp is fine, but if it's mains powered, you will constantly be trying to work around the mains cable, or when moving it, it will always snag and catch on something!
Good lighting will not only help you work more quickly and safely it will make it easier to use the loft storage on an ongoing basis.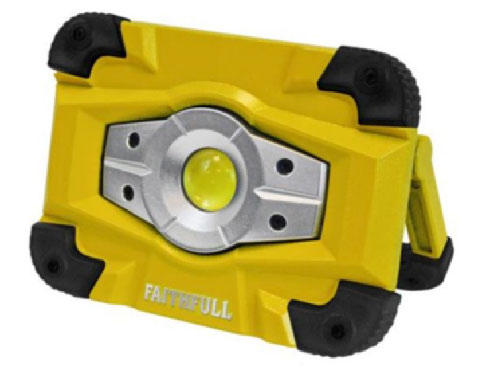 We suggest getting a permanent light installed with a switch somewhere near the hatch so you can easily reach it as you come up the ladder. Here is some information about how to extend a lighting circuit.
We always put the light switch inside the loft, as this way you will never accidently leave it on or switch it on when the hatch is closed thinking it is a switch for something else – it could be on for weeks until you are next up there and discover it!
If you have a large loft you intend to use often why not fit a roof window? If you are thinking of installing a roof window at the same time, these are available from many of the DIY sheds or from specialist suppliers.
Having calculated how much you need and purchased it and any other materials you need, you are ready to start.
Tools and Equipment You Will Need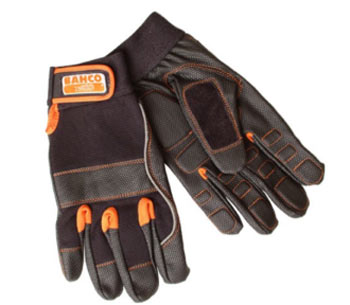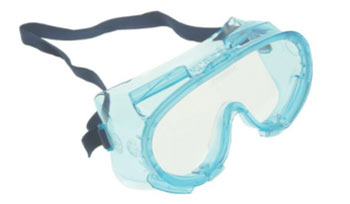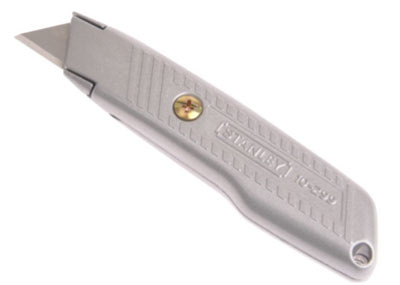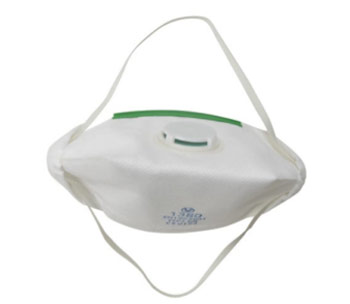 Make sure that you are wearing all the protective clothing. Fibre insulation contains many small fibres which, when worked loose, will get into eyes, mouths and noses very easily.
Mineral insulations can cause irritation to the skin so wearing gloves is also important. A disposable coverall is a good idea to prevent spread of fibres from your clothes.
How Much Insulation?
Measure the area of your loft floor (length x width). Rolls of mineral insulation will state on the roll what area they cover. A roll of the mineral type is cut into smaller sections which are designed to roll out between the ceiling joists so measure between your joists to make sure you buy the right insulation.
See our project about choosing the right type of insulation for your loft and calculating the right amount for more help on this.
If there is already insulation there, there is no need to remove this. Simply lay the new insulation over the top of this as it does not degrade much over time. It will flatten down over time but you will compensate for this in your calculations for the thickness of insulation that you are going to add.
Rolled insulation comes in 3 different thicknesses; 100mm, 170mm and 200mm. The width of the rolls corresponds to the common joist spacing in modern homes. They are generally 600mm (24in) or 400mm (16in) wide or have perforation so that they can be cut to these widths.
Fitting Loft Insulation
Before actually rolling it out, there are several things that you should do. Once it's down, it is then harder to get to the ceiling, and there are a few sensible safety precautions you should take:
Make sure all cracks, gaps and holes in the ceiling are filled with either a standard filler or decorators caulk
It's a good idea to clean between the gaps in the joists thoroughly, even to the point of hovering all the dust up. This stops the fibre gaps being filled by dust
Check for hazards that could cause you problems, particularly cables which need to be laid on top of the new insulation so that they do not get hot. If there is already some insulation present, check that you know where any pipes or other hazards are so you don't inadvertently step on them
Steps for Laying Loft Insulation
Start from the eaves (see above) remembering to leave the ventilation gap, work towards the centre of the loft, starting from the point furthest from the hatch, so you are working back towards it

Roll out insulation between joists

If there is none present already, the first layer should be laid between the joists. This "base layer" should be 100mm and then the subsequent top layer (170mm to take it to the recommended 270mm) should be laid across this first layer at right angles

Lay both layers at right angles to eachother

Lift all electric cables above the insulation and cut away around visible light fittings. All wiring in the loft must be lifted and laid on top of the insulation otherwise the cables will overheat and become a fire hazard
Cut the roll in the centre of the floor when rolling out from the eaves on both sides. You will need the craft knife for this. There should be no gaps between the edges of the insulation and the joists. Insulation can be cut to fill any gaps. Build up the insulation to the required thickness, and do not insulate under the water tank. The water in the tank needs some warmth to rise from below so that it does not freeze

Lag and cover any pipes or water tanks to prevent heat loss

Lag pipes as you go so you don't need to walk over the insulation to get back to them. Cut around obstacles like pipes or extractor ducts
Make sure your loft is completely insulated. More insulation can be laid at 90 degrees to the first layer to improve heat savings until you get to the right depth
Don't forget to insulate the hatch. Stick insulating material to the top still of this so that it can still close
Installing Loose Fill loft Insulation
Loose fill insulation comes in two forms; blown and placed.
The blown-type is usually done by specialist loft insulators and is comprised of mineral or cellulose fibres such as rock wool.
Rockwool is a manmade fibre with excellent soundproofing qualities as well as good insulating qualities.
Rockwool is usually placed mechanically into the roof space by specialists and the ceiling joist height very often needs to be raised to accommodate the correct thickness of loose fill.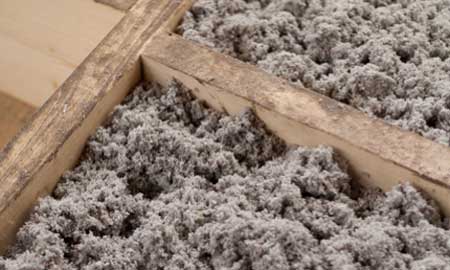 Vermiculite is another often used loose fill insulation. Vermiculite is a natural mineral which expands (not hugely!) with heat. This expansion is called exfoliation.
Vermiculite is fireproof and is often used to insulate new flue liners placed in chimney stacks as well as laid loose in lofts.
It is also used as a very lightweight aggregate for floor screeds when mixed with sand and cement.
Vermiculite and Rockwool have an advantage over mineral or glass fibre insulation in that they do not have fibres which can irritate the skin.
Reflective foil insulation is made from layers of aluminium foil surrounding a wadding or layer of wool material.
Usually, reflective foil is about 25mm thick and gives a very good U value for its relative thickness. It is easily cut and placed and reflects heat rather than absorbing it.
Insulating your loft is a great job to undertake, in fact there are no real downsides to doing it. Your home will stay warmer and you will save money on your heating bills and in most cases an entire loft can be insulated for very little cost compared to what it gives you so if you haven't done already, get your loft insulated now!