How Should I Clean my Carpets and What Should I be Using?
The carpets in most homes take an absolute hammering on a daily basis.
From heavy and regular footfall to kids in mucky wellies and pets with mucky paws they take it all.
For those that have ever had new carpets in your home, there's nothing quite like the feeling of walking on them. Their soft and spongy underfoot, the clean and bright appearance lifts the overall feel of the room and the smell of "new" gives the room a totally different ambiance.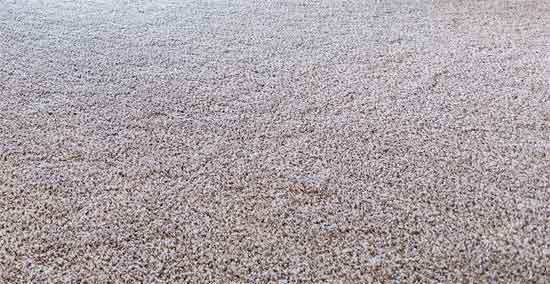 However, if you don't look after them and ply them with care and routine maintenance then they will quickly start to look tired and worn.
With this in mind, we though we would go through the steps involved in keeping your carpets in tip top condition.
Routine Carpet Maintenance
The routine maintenance of your carpets revolves mainly around regular vacuuming.
You should vacuum all the carpets in your home at least once a week as this will help to remove dust and dirt that can easily build up over time.
If left to build up then this dirt and grime can actually attract other dirt which in itself then creates a snowball effect that rapidly speeds up the buildup of grime.
Regular vacuuming helps to keep this buildup and snowballing process to a minimum.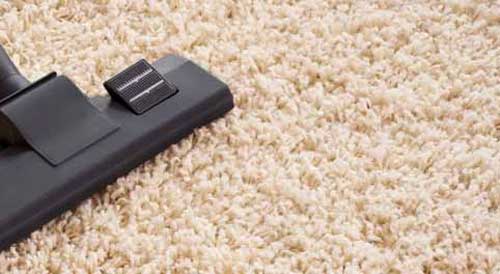 Additionally, dust mites and other creepy crawlies love to hide in the piles of your carpet, sucking them up in the hoover helps to keep them under control and prevent infestation.
Aside from the regular vacuuming mentioned above, every few months you should also give them a decent deep clean.
By this we mean cleaning with dry clean powders or shampoos or using an upright carpet cleaner such as the one in the image below.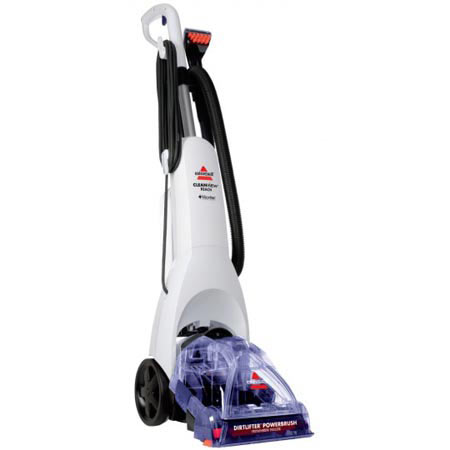 Powders and shampoos, on the whole, do a good job in removing the dust and dirt that gets ground down deep into the piles of your carpet.
One of the best types of cleaner of this type to go for are the "encapsulation" cleaners. The chemicals that make up these cleaners are brushed or scrubbed deep down into the pile and then attract dust and grime and then "encapsulate" it.
The powdery residue that is left is then vacuumed up.
One other option that you have in your carpet-cleaning arsenal is to hire a specialist cleaning machine.
These can be easily hired form your local hire shop, DIY shed or even from your local supermarket.
Essentially, these machines use a process called "Hot Water Extraction (or HWE)".
A water tank is filled with hot water and a specialist detergent cleaner is added.
The machine, when passing over the surface of your carpets, squirts this mixture deep down and then a set of rotating brushes work the mixture in.
A powerful vacuum then sucks the dirty water out and in to a storage tank for disposal.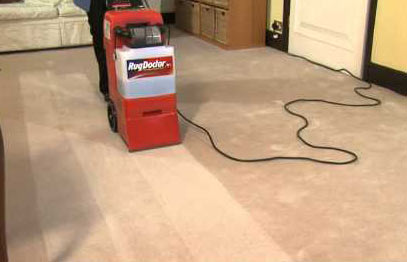 This method has several advantages in that not only do your carpets get a good, deep down clean, but the presence of the hot water helps to kill any nasties that may also be lurking.
Other Methods for Cleaning a Carpet
Now that we have established what you should be doing to keep your carpets clean and in as good a condition as possible and how this should be done, we will now have a brief look at what other cleaning options there are.
Aside form vacuuming and the other cleaning methods outlined above, there is also the option get a specialist carpet cleaning company in to do the work for you.
Most towns and cities across the UK will have at least one company offering these services.
In most cases, their machinery will be a little advanced than the options available to you and, if they are any good, will give all of your carpets a full, deep clean.
In the majority of cases they will be using a Hot Water Extraction or other steam based cleaner which, as we have established, will do a great job, but the only downside of this is you will have to wait for your carpets to dry out.
When hiring any contractor or company, always do your checks for the appropriate insurances, past work they may have carried out, online reviews etc….
Alternatively, instead of doing all the work yourself, why not let us do it for you, check out our find a tradesman service here.
This is a brief outline on what you need to do to keep your carpets in good condition, if you would like to find out more in-depth information then see our cleaning carpets project here.