There are many occasions when doing work at home, that angles need to be measured. The most common are;
Putting up coving, Cutting and fixing skirting, Fitting dado and picture rails, Stud walls and roofing.
On all occasions it is first necessary to establish if your room is square. We get hundreds of questions from people about how they can fill big gaps between skirting boards caused because the walls of the room are not exactly at right angles. Use the angle finders and template guides below to check the walls. The cost of these tools is nothing compared to the price of incorrectly cut timber. When you have established the angles between the walls, you can divide them by two to get the angle at which the work needs to be cut.
The first image shows 3 walls along which you can imagine placing skirting. On the top wall, if you had to join the skirting on the dotted line, you would need to make two cuts at 90 degrees to get a tidy joint. On the middle piece, two mitre cuts of 72.5 degrees and on the last piece, two mitre cuts of 45 degrees. A mitre box is another useful tool for this task.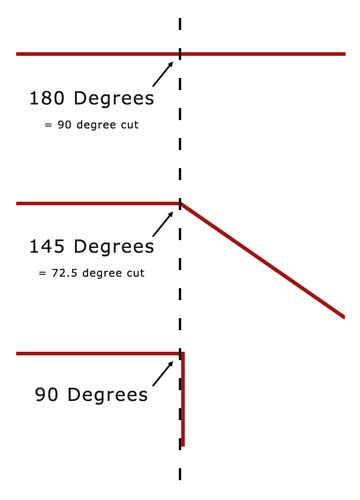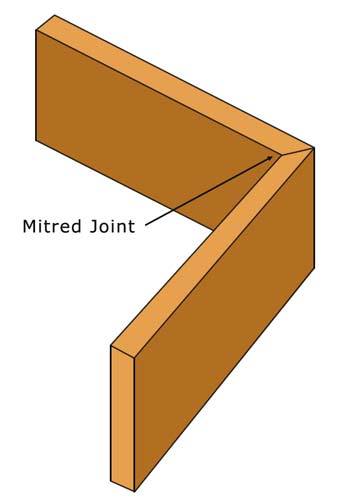 The images below show how the mitre can be cut on a 90 degree joint when all in the room is square, with the right hand image showing how the same principle is applied to angles which are not square.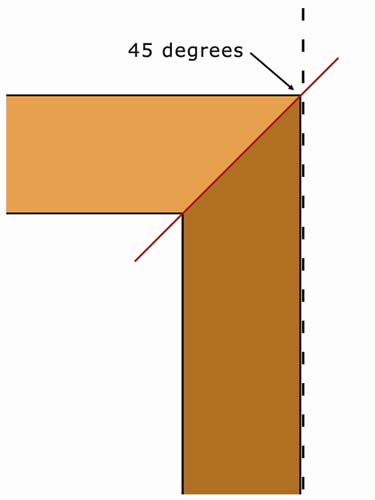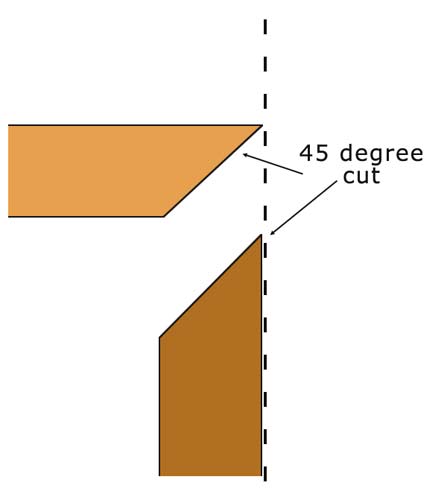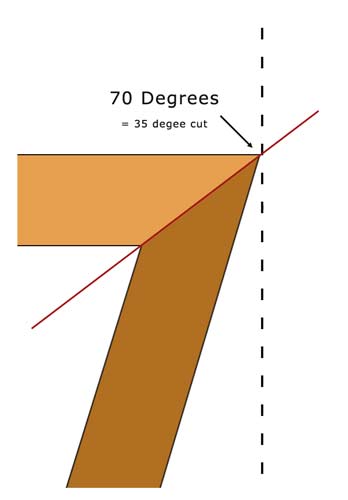 Finally you can see from the image below how the principle can be applied to a staircase dado rail. First mark the height and position you want the dado. You can do this with a pencil and spirit level or ping the lines with a chalk line Click on the link to see how to use one.