Pointing and repointing brickwork and stonework can be a very time consuming job and although it may look easy it takes a bit of experience to get the professional finish seen on most jobs. We have outlined the basic process here.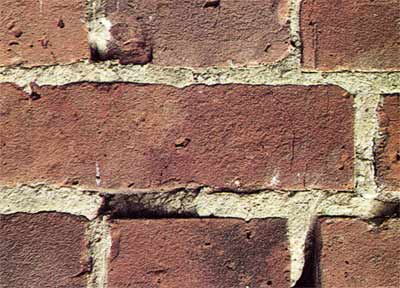 Firstly Remove all Loose and Damaged Mortar
Firstly cut out all loose and damaged mortar. You may find that some of the faces of the bricks have been damaged as a result of water getting into the joints. This can be remedied in our replacing bricks project and the science of it understood in our freeze-thaw action in brickwork project. You can see a wall below that has been cut out, cleaned out and then repointed. Cutting out is best done with a plugging chisel or small bolster. Very loose stuff can simply be raked out with a screwdriver or similar. The best tool to clean out the joint is a wire brush.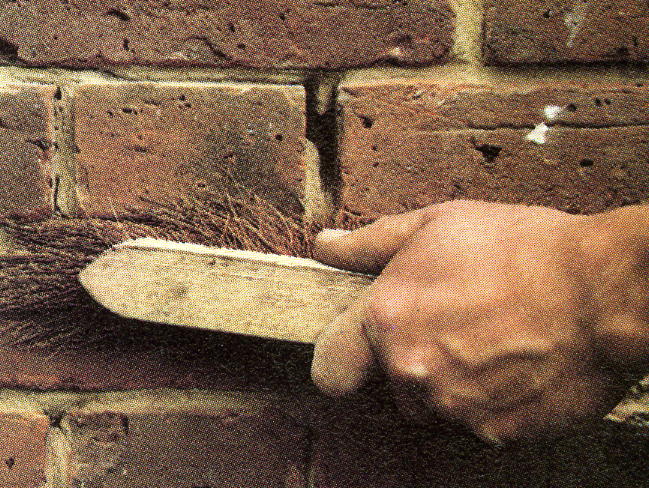 Mixing Mortar for Pointing Brickwork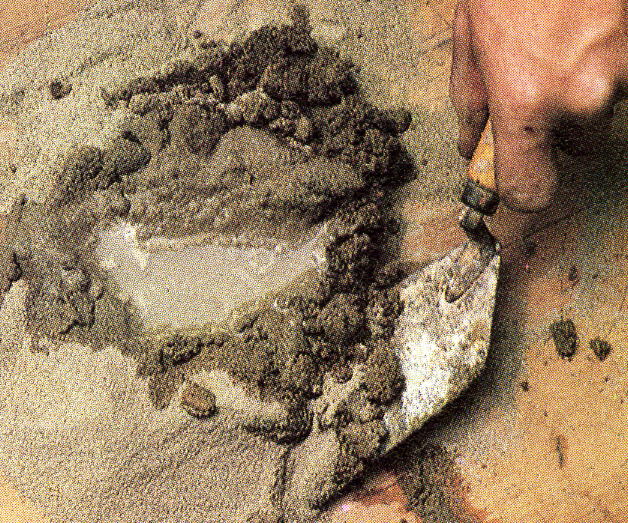 For information on how to mix sand and cement for your new mortar joints see our mortar mixing project.
To make your job a great deal easier, Tarmac have bought out a range of easy mix products which come complete with their own tub for mixing. Take a look at the video below to see one of these new products in action. This pre-mixed mortar comes in 5kg and 10kg re-sealable plastic tubs. A 10kg tub contains enough mortar to lay 12 bricks.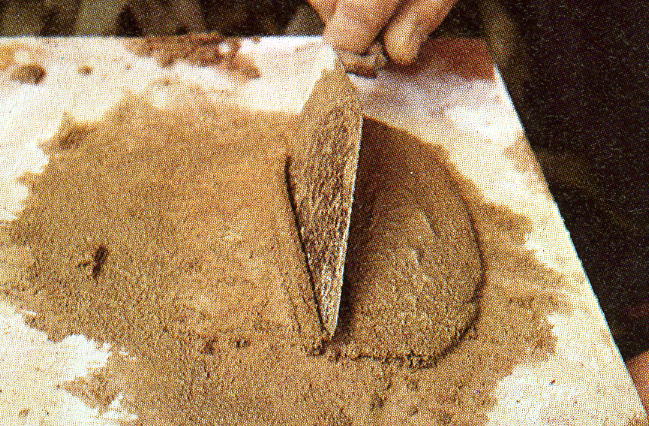 Matching Mortar Colours
Unless you are doing all of the walls anew, it will be necessary to match the mortar you are using to the existing colour. See our project on matching sand and cement mortar.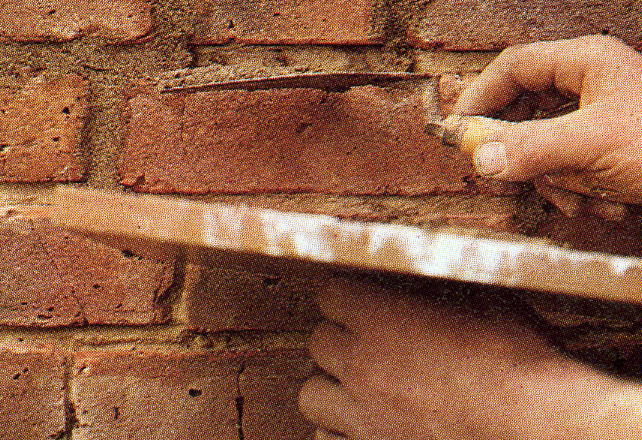 Different Styles of Pointing Finish
Fill joints flush with surface, then choose the type of finish of pointing:
"Bucket handle pointing" can be done with metal pointing tool or with a short length of chopped off hosepipe run through the joint. Other types of pointing styles can be seen below.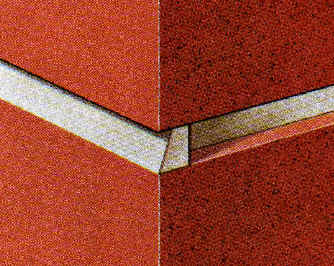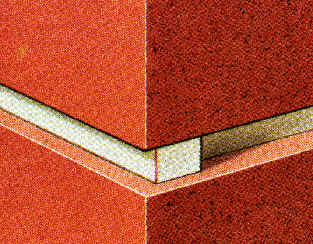 Why not check out our video section on pointing and watch the films on lime pointing and repointing brick in a wall for a visual demonstration on how this is done.