With property prices rising, a lot of home owners have found it more cost effective to extend their properties than move.
With average house prices in London being close to £300,000.00 (as quoted by the media recently), home owners have found that moving has vast expenses attached.
Moving from a 3 bedroom house to a 4 bedroom house, could add anything from £80,000.00 upwards to their current mortgage.
In most instances the new house is a semi detached property that has been extended and an additional bedroom has been created above a garage. The new bedroom is generally a small box room.
Other than the additional mortgage below is an indication of other costs associated with moving – figures are based on a house/property being sold at £300,000.00
| | |
| --- | --- |
| 2% Estate agents fees – | £7050.00 |
| 3% Stamp duty | £12,000.00 based on a new house costing £400,000.00 |
| Solicitors fees | £1,000.00 |
| Lenders fees | £2,000.00 (including surveys) |
| Moving Fees | £1,000.00 |
| Temporary alterations to new property | £5,000.00 |
| Total costs | £28,050.00 |
There are many companies currently operating in the UK that offer basement excavations that are more cost effective than moving and thus creating more than just a box room.
Basement excavations and conversions carry many regulations and permissions with them. They are each unique and very much depends upon the condition and structural ability of your existing property.
The majority of basements can be excavated or converted and can provide you with often the most attractive and largest living area in your home, it also adds to the value of your property. Most companies are highly professional and ensure that all work is carried out by a qualified and highly skilled work force, who will work quickly and efficiently with the minimum disturbance and inconvenience. To get a quote for your basement, click on the banner at the top of the page and complete the form to receive up to 5 quotes from qualified and vetted basement conversion companies local to your area.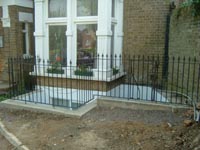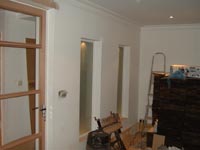 There is no doubt whatever you will need to gain building regulation approval for your excavation. There is also no little doubt, that you will need the services of an architect. For each designed load you intend to place on an existing floor, a calculation will need to be made to prove that the floor is capable of withstanding it.
You will also have to comply with the fire regulations at every point in the construction of your excavated basement or conversion. Some properties may not require planning permission, provided the Basement extension is the first extension and does not exceed 50 cubic meters on a terraced property and 70 cubic meters on others. This condition only applies when properties are not located in a Conservation Area and no new light wells are created at the front of the property.
All flats generally require planning and freeholders permission.
Once the plans have been approved by you, and signed, they will be submitted to the Local Authority for determination under the Section 63 of the Town and Country Planning Act General Development 1990. (approx 2-3 months for approval to be granted)
Once planning has been approved, Building and Fire Regulation plans are created and submit to your Local Authority Building Control department for design appraisal and structural calculations to justify the proposed design to the Structural Engineers department for checking and approval. (approx 4 – 6 weeks for approval)
Upon approval, the necessary Statutory Commencement Notice upon the Local Authority Building Control Department in accordance with the Regulation 14 of the Building Regulation 1985 (amended 1994) is then served.
Your chosen contractor will then obtain the following permits from your Local Authority prior to the works commencing.
a) Skips and material use and storage on the highway (Local Authority Highways Section)
b) Waste disposal containers (New Roads and Street Works Act 1991)
Done properly, a Basement excavation or conversion will increase the value of your house considerably. A future buyer's surveyor will (or should!) check on the permissions for the conversion, and its compliance with the relevant regulations. Do not take chances.
The construction, typically is in 10 stages. An example of each one is shown below.
Guarantee
NOTE: It is also a good idea, when selecting a contractor to carry out your work, to check what their warranty terms are. Most will offer an Insurance Backed Warranty. It is also a good idea to check up on their after sales service. Contacting previous clients of your chosen company should provide you with all this information.
The Process of Digging a Basement
Week 1:
Erect independent hording and access area to front of property
Create initial external opening (where possible) to the basement area and provide temporary
weather-proofing and secure
Provide temporary supports where necessary
Supply external washroom facilities
Supply temporary electrics and water to basement area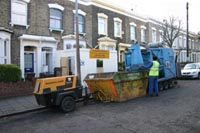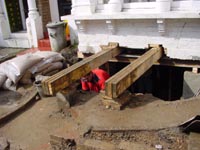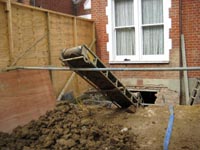 Week 2 – 8: Remove soil, create a trench around the property perimeter, expose existing foundations and underpin where necessary.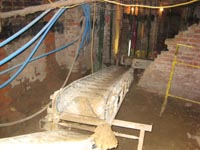 Week 9 – 11 Once all underpinning is completed, excavate the bulk of the soil & dispose accordingly.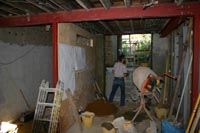 Week 12 – 13: Cut into existing brickwork and prepare to receive structural steel bearing spreader plates. Install approximately 100 x 600 x 20 mm structural steel spreader plates to support steel beams. Install heavy duty steel beams ( RSJs ) and universal beams ( UB ) coated with intumescent coating to provide a minimum of 30 minute fire resistance.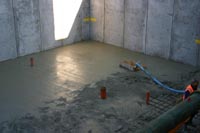 Week 14: Create new reinforced basement floor slab with damp proof membrane.
Week 15 – 17: Supply and fix a cavity drain waterproofing system inclusive of base drain to slab, sump and pump for discharge (2 No. Submersible pumps with back-up alarm- basement Masters to supply.). and screed topping over membrane.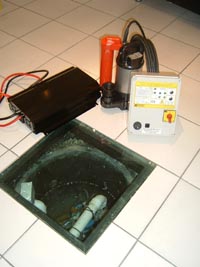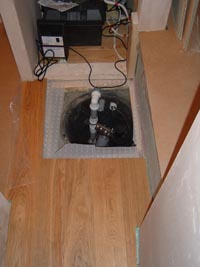 Week 18 – 20 : The construction and the formation of external light wells to front and rear of property where necessary. Approximate size 2M x 1M by approximately 1.8M deep with drainage and new windows to match existing windows above and metal railings around light well opening. A cat ladder to be installed in either light well as a secondary means of escape.
Week 21 – 23: Dry line around the external wall perimeter, cavity to be filled with quilted insulation. Internal partitions are formed with the use of metal stud dry lining system or wooden stud partitioning (which ever is more suitable) filled with quilted insulation.
Ceilings – new suspended ceilings to be constructed below existing floor joists, insulated with quilted insulation, finished with laminated plaster board with skim finished on exposed side to create a half hour fire rated ceiling.
All first fix electrics and plumbing to be completed.
Plaster board with 12.5mm and skim.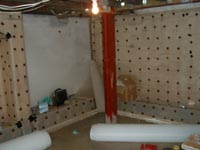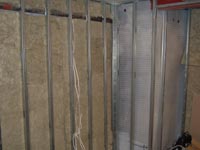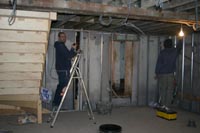 Week 24 – 25: All existing doorways are temporarily sealed. Install new stairwell, closed tread softwood string staircase to provide access to converted area.
Complete all Second fixing: to include:-Electrics, plumbing, skirting, doors architraves.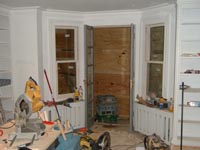 Week 26 Arrange final inspection with the Building Control Dept to have the works approved. Clear site and hand job over.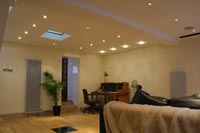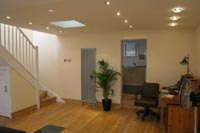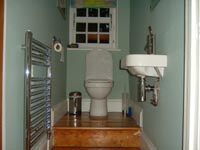 Please note:- The dates and indications of the duration of the works are approximate. Some jobs may take longer, others may be quicker.
We at DIY Doctor found that there are 3 types of basement conversion and prices range from the following.
Retro fit – All house/flats without existing basements/cellars can have new habitable rooms in the ground. Approximate pricing £3000.00 plus VAT per square meter.
Basement Conversion – Where an existing cellar needs to be extended in both height and area creating new habitable rooms. Approximate pricing £2650.00 plus VAT per square meter.
Basement refurbishment – Where an existing cellar/basement requires waterproofing and making habitable. Approximate pricing £1400.00 plus VAT per square meter.