If you are reading this because you are about to hang a door, please check you have the door round the right way. See our hanging a door project first.
A mortice latch is the most common of door furniture being fitted to internal and external door alike. It is simply a catch with a handle either side.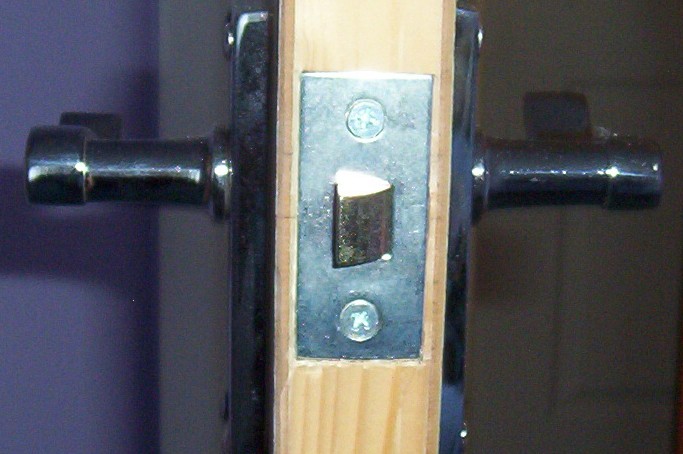 Flush doors and lightweight hollow panel doors have lock blocks fitted inside them to allow for the lock or other door furniture you wish to fix. The cut away picture of a door below shows the frame and lock block which usually extends about 200mm either side (up and down) from the centre of the door.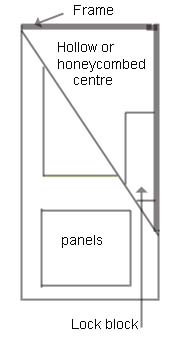 First of all mark the position on the door where you want your handle and using a carpenters square, draw a line around the edge and both sides of the door, extending about 3 inches into the centre of the door. Draw the line lightly so it can be rubbed off later before painting.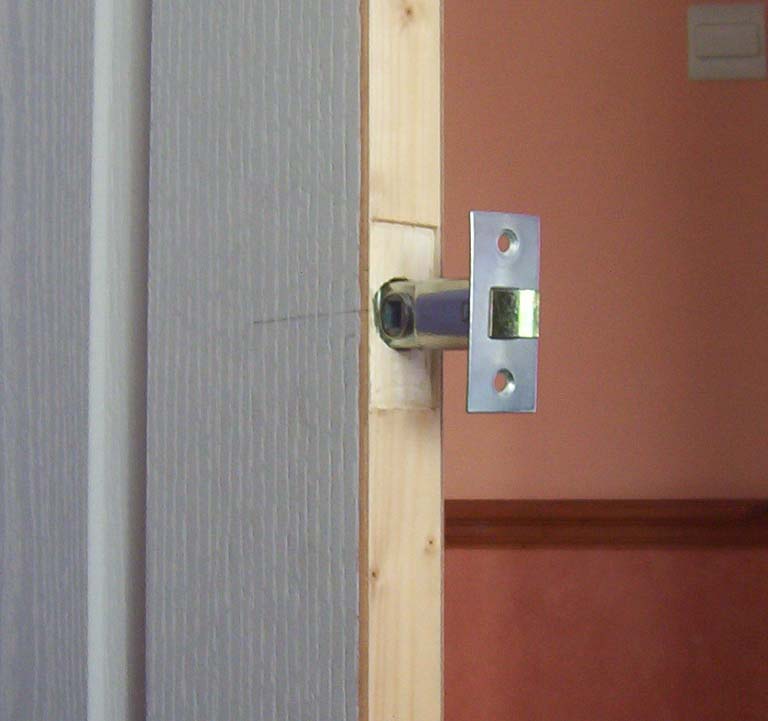 The image top right shows the line extending toward the middle of the door. This serves as a marker for every operation while fitting a mortice latch. On the edge of the door, mark the centre of the line. Using a suitable drill, either a flat wood bit or an auger bit, ( The diameter of door latches varies so either measure yours, or see the fitting instructions on the packet.
Common sizes are 18mm and 22mm) drill into the door. Keep the drill absolutely level while you drill and if you are using a panelled door as shown above, mark your drill bit with a piece of tape to make sure you do not drill too deeply. You can see how to do this in our fixing to masonry project. Measure the length of the barrel of the latch, including the latch plate itself.
Take a look at our video section on security to watch a couple of films on how to fit window locks.