We know what a window is – it is a hole in a building that lets us see out, but we tend to call all parts of a window "the window", which can cause confusion if you need to repair or decorate your windows. So we thought we would explain the terminology and provide a clear explanation of the parts of a window.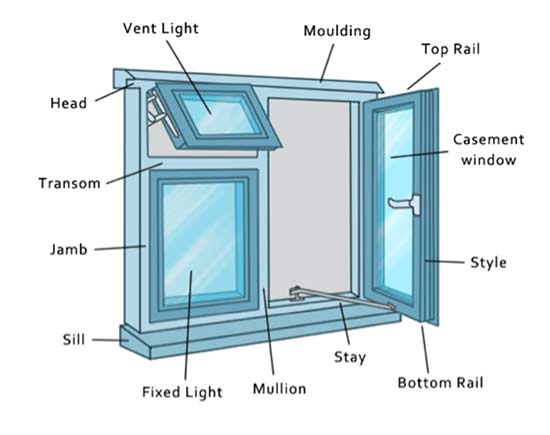 Parts of a Window
The window frame and its parts consists of a head at the top, jambs down the side, and a sill or cill at the bottom, plus, where used, a separating upright called a mullion, and a horizontal separator called a transom. See the image above.
The window casement is made up of a top rail at the top, styles down the sides and a bottom rail at the bottom (unsurprisingly). See the image above.
A small opening window at the top is called a vent light.
The parts of a window that actually open are called casements.
Where a section of a window doesn't open it is called a fixed light.
Glossary of Window Parts
To expand a little more on the various parts of a window, the following list explains all the common elements that make up the various different types of windows: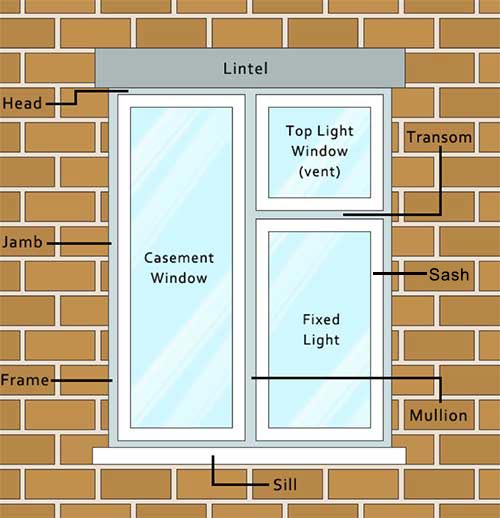 Lintel: A beam over the top of a window usually wood, steel or concrete
Frame: This is usually timber, upvc or metal. It holds the light in place and supports the window system. The following components then tend to be made of the same material as the frame
Head: The top of the frame which sits below the lintel
Jamb: The vertical parts forming the sides of the frame
Mullion: A vertical separator between two window units or lights
Transom: A horizontal separator between two window units or lights
Sill (or cill): The bottom section of the window frame, usually angled and projecting beyond the line of the wall to allow rainwater to run off
Light: The area between the outer parts of a window, usually filled with a pane of glass. This is what we commonly call the "window"
Sash: The frame that holds the glazing
Casement: A window (or sash) attached to its frame by one or more hinges
Materials for Windows
Windows need to be made of materials that are weather resistant, with good insulating properties, that are strong and durable, safe and secure, and that are easy to keep clean.
In pretty much all cases, windows are made of one of the following materials:
Timber: hardwood or softwood. Hardwood windows are usually more expensive to buy but last longer and may need less maintenance. Both need painting or varnishing to prevent damage from the elements
Metal: Steel and aluminium windows can have a frame with a slimmer profile, so you get more glass and less frame. They can be more prone to condensation than timber windows. They still need to be painted to protect them from weathering, but some factory processes mean that the maintenance is minimal
Upvc: Also called "plastic" or pvcU windows. These windows are cheap and readily available. They provide excellent sound and heat insulation and require little maintenance. Mostly supplied in a white finish there are some coloured versions available such as "Rosewood effect". They may not be suited to period properties especially if they are listed buildings
Energy Saving Properties
Windows can be double or treble glazed, including secondary double or triple glazing, to improve energy efficiency.
As you may have guessed, double glazed windows or double glazed units are made up of 2 panes of glass, while triple glazed units feature 3 panes of glass.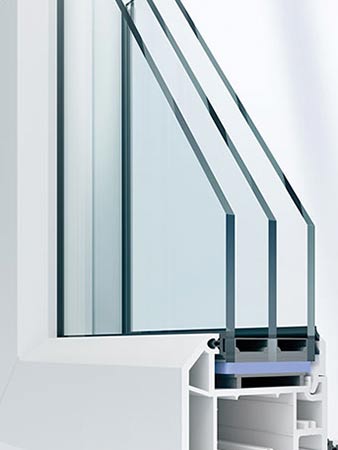 To further increase the energy efficiency of a double or triple glazed window, the air between the panes in the unit is often replaced with an inert gas such as argon (although krypton and xenon can also be used) which has over 30% lower thermal conductivity than standard air, making the glazing even more efficient.
Modern glass technology can also save energy by conserving heat, expelling extra external heat and can save cleaning with self-cleaning technology.
Modern windows are often refered to as "Energy-efficient glazing". This is due to the fact that they featured low-emissive (often called "low-e"), coated panes that help to prevent heat from escaping through them.
Different Types of Windows
As well as the components of the window there are also different names for windows that have different opening systems (or none), different features and even different positions in a given building.
Fixed Light Windows
A fixed light window is a window that cannot be opened. These may be situated where opening the window would be impractical or dangerous, such as long windows on staircases, but where light is beneficial.
Some windows have fixed lights and opening casements.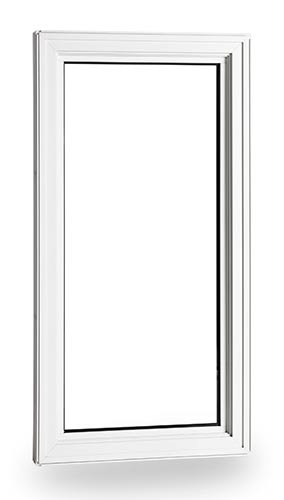 Sash Windows
Glass is fitted in "sashes" (moveable panels) that slide vertically past each other. Usually both sashes will slide, however some windows have a single hung sash where one is fixed, and one moves.
This can make a first-floor window more safe but it does impede the air flow and is not as efficient as a double hung sash where both panels move.
Single-hung sash: One sash is moveable and the other is fixed
Double-hung sash: Sashes are hung on counterweights or with spring balances and comprise 2 sashes that overlap slightly and slide up and down vertically inside the frame
Horizontal sliding sash: Two sashes that overlap slightly and slide horizontally on guide rails within the frame
Sash windows are more often that not featured in period properties and were traditionally the window of choice, but they do have a downside in that they tend not to be that energy efficient and can easily cause draughts if not sealed and maintained correctly.
If you have traditional sash windows that do let in draughts, see our project here on sealing sash windows for advice on how to cure this problem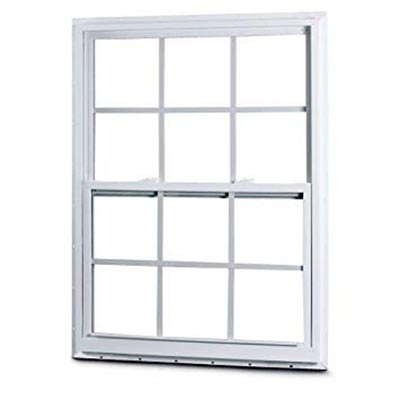 Casement Window
A window that opens attached to the frame by hinges. These are now the most commonly produced windows in the UK, as they are easier to maintain and are more energy efficient than sash windows and the more traditional stone mullion windows.
The name "casement window" derives from the part of the window that opens called the casement.
They usually open outwards although some older window designs open inwards.
Traditionally, casement windows were made from iron and glazed using small glass panes that were all joined together using glazing bars (or sash bars, muntins or muntin bars as they are also known).
The use of small panes and glazing bars was in most cases financial as glass was easier and cheaper to produce in small panes but the aesthetic effect created by the glazing bars was also very appealing.
In most cases, the casements or moving parts of a casement window are fixed using one of the following methods:
Side-hung casement: The sash is hinged at the side and opens outwards
Top-hung casement: The sash is hinged at the top and opens outwards. A small top hung casement is also called a vent light (see above)
Bottom-hung casement: The sash is hinged at the bottom and pivots inwards to open
Traditional casement windows also have a metal bar called a "stay" to hold them open, but modern casement windows utilize the actual hinge in order to prevent them opening and closing on their own.
Most casement windows these days tend to be made from upvc, but if you have timber casement windows these need to be maintained carefully to ensure they do not decay and degrade. To find out how to correctly paint casement windows, see our project here.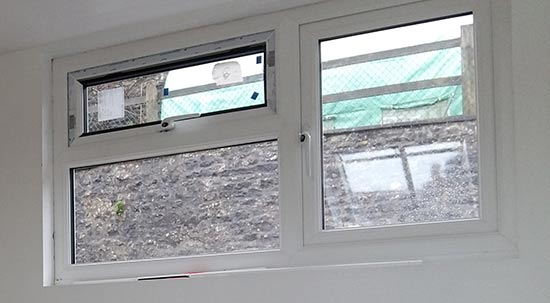 Tilt and Turn Window
Tilt and turn windows have a mechanism which allows them to tilt inwards from one edge or to open inwards from one side.
The stability of the mechanism allows tilt and turn windows to be larger than casement windows. They are also easy to clean from the inside and so they are often used in flats.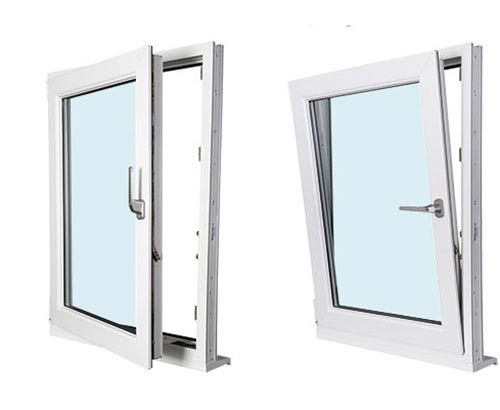 Pivot Windows
Pivot windows are hung on one hinge at centre points on each of two opposite sides. This allows the window to revolve when opened.
The pivots can either be vertical, with the hinges mounted top and bottom, or horizontal, with the hinges mounted on each jamb.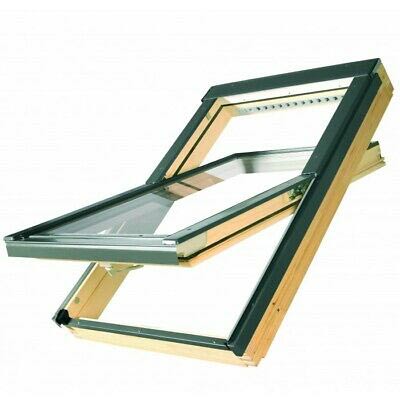 Bay Windows
These consist of multi-panel windows that project out in front of the external wall line, being supported by a low wall. They can be both single storey or run over several storeys.
The name bay window is derived from the French word for opening or area between two columns which is "baee".
Bay window usage and construction and usage runs back hundreds of years, all the way back to medieval times.
They were commonly used for several reasons including their ornate appearance, the fact that they allow a huge amount of light into a space making it feel much bigger and also allow for much better outside viewing than a standard flat casement window.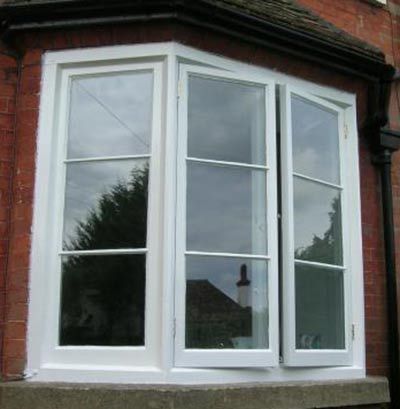 Bi-fold Windows or Doors
Bi-fold windows are made up of several individual sashes or panels which are hinged together. Despite the name "bi-fold", generally they feature more than 2 sashes or panels.
When opened they fold up alongside each other allowing for a large opening onto, say, a garden without the windows being evident.
Bi-folds tend to feature in most modern houses and extensions due to their "open plan" nature and are often though of as a modern development but in actual fact they date all the way back to Roman times!
As with bay windows, bi-fold windows and doors allow a huge a mount of light into a space, often making it feel much bigger than it actually is, plus the added advantage that as they can be essentially removed, you can join two spaces together, be it two internal rooms or one room and an outdoor space.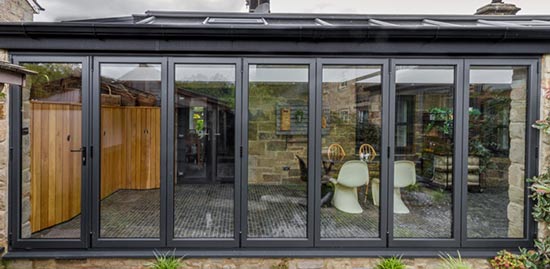 Louvre Windows
Louvre windows are made up of a series of parallel pieces of glazing that are hung on centre pivots positioned at intervals down the vertical jambs that allow them to open and close using a crank or lever. This is the same system as a louvre blind.
One huge downside with louvre windows is that they do not have very good insulating properties.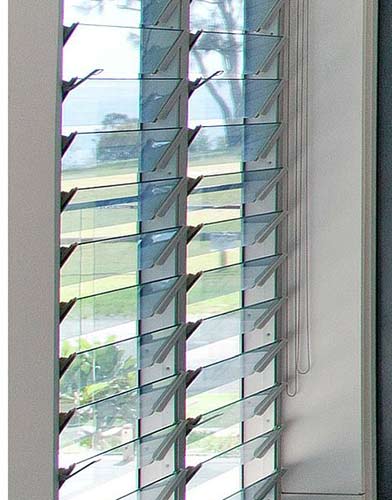 Skylight, Velux or Rooflight
These are windows fitted flush into the roof. The brand name 'Velux' has become associated with opening domestic rooflights.
Skylights or Velux windows are traditionally the "go-to" option for anyone that wants to get some natural day light into a loft or roof space or even into an extension or existing flat roof.
Skylights and rooflights, despite the initial outlay, can help to save on your electric bills as by providing natural light to an otherwise dark area and you then shouldn't need to use any electrical lights, certainly during daylight hours.
As we have already mentioned above, providing natural light in place of artificial light can also make a space feel much bigger than it actually is, plus it's also much nicer!
Skylights, velux windows and rooflights are available in a huge range of sizes, shapes and designs to suit any taste or requirement.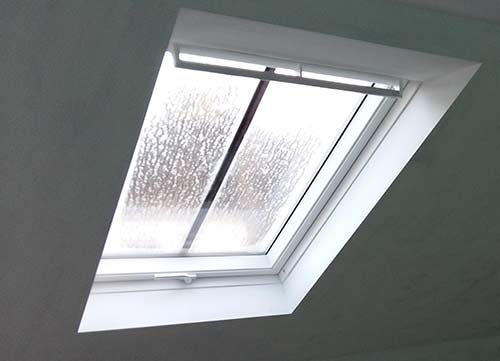 Dormer Windows
Unlike a skylight (above) this is a window fitted into a small roofed structure that projects outwards from the main pitched roof of a building.
In the majority of cases, a dormer window is added to an existing roof in order to provide additional headroom and usable space and also to allow a standard vertical window to be installed.
With the above in mind, a dormer window is quite often added during a loft conversion.
There are various different types of dormer window that can be constructed, the most common are:
Hipped Dormer (hip roof dormer): The dormer roof is constructed from 3 sloping sections that all join at the ridge
Gabled Dormer (gable front dormer): The dormer roof ridge extends out at 90° from the existing roof ridge and the sides of the dormer roof extend down from this
Flat Dormer: The dormer roof is formed by a flat roof that extends out from the existing roof. A gradual sloope is also featured to allow rainwater runoff
Shed Roof Dormer: Very similar to the above flat roof dormer in terms of construction, but as opposed to a gradual slope, the roof slope closely matches the pitch and slope of the existing roof. This allows for much more head room internally
Wall Dormer: Unlike the above dormers that tend to run out from the existing roof ridge, the front of the dormer runs up from the wall plate of the existing building and the dormer roof runs back meet the existing roof

Hopefully this list helps you understand different types of window and the component parts of windows which should be helpful to you when planning refurbishments or home improvement projects.