DIY Doctor has received many questions about how to repair a leaking flat roof over the last few years. We have been loathed to publish results of many of the hundreds of products out there until now.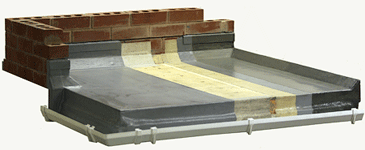 Repairing A Flat Roof With Fibreglass Roof Sheeting
There are now systems which are so effective it can be molded into any shape whatsoever. These systems are suitable for new roofs and repairs. Central to the system is a fibreglass reinforced sheet which is pre-impregnated with a polymer composite that cures on exposure to ultraviolet light (daylight).
The sheet is as flexible as a blanket and can be moulded to any shape – wrapped around up-stands, into gutters, around corners, into brickwork etc… to provide a strong waterproof covering.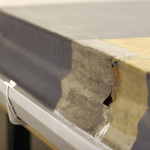 In most situations this is an ideal replacement for GRP since no on-site mixing is required. Consistency of quality is assured by factory manufacture. The sheets come sandwiched between two clear polythene films and an outer light-protective film is included to keep out UV rays until ready.
How To Install Fibreglass Roof Sheets For Flat Roof Repair
Sheets are supplied with Primer and TopCoata and the tools required for fitting are minimal – a brush, Stanley knife or scissors and rollers. The material is watertight, fire resistant and seamless with a 25 year warranty. Once applied it is ready to walk on in 20 minutes.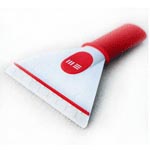 For the tradesperson this is a good system given increased legislation and high insurance costs associated with Bitumen and felt-based systems which require heat on the roof. It is a safe, totally cold-cure process. This is also a huge advantage to DIY roofers reducing the risk of starting a fire (a hazard tradespersons are not immune from) or burning themselves.
This type of finish can be applied over an existing damaged surface as long as there is no damage to underlying structures. It is easily finished at edges, corners and overhangs.