When the Summer arrives its time to do some very important maintenance checks around your property. Maintaining your home before things go wrong is the best way of ensuring that your property stays in top condition in the cheapest way. It is so much simpler to keep things well maintained than to be in a position where you are constantly repairing. After all, most people get their car serviced regularly, why not your house!?
What Summer Home Maintenance Should I be Doing?
The emphasis is on painting and decorating in the Summer, but other jobs like replacing guttering, damaged through the bad months or patching render and brickwork joints are best carried out in the warmer, drier conditions the Summer offers.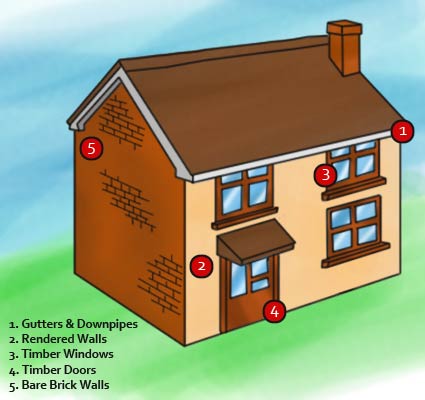 If the guttering needs any replacements or cleaning, this should be done first to stop dirt and debris falling onto other areas you have just decorated.
When removing rotten cast iron gutters you will need help since the lengths are heavy and it is not safe just to let it break apart and drop to the ground. Remove down pipes with care and wear eye protection and gloves. When the old gutter is cleaned away, replace, repair and paint any fascia boards and soffits.
Summer Maintainance of Walls and Woodwork by Cleaning and Decorating
Take care when working on ladders and access equipment. Make sure all step ladders are fully opened. Never lean stepladders against the wall to work from. Also, do not work alone on a high ladder.
Start cleaning walls and windows from the top. Preparation is the key to good decorating of any kind and it is truly false economy to paint over old surfaces without proper preparation. The paint will peel and crack in no time. A coat of masonry paint will not fill cracked render or cover mould growth. To clean render effectively, a power washer can be used with fungicidal wash removing any mould growth.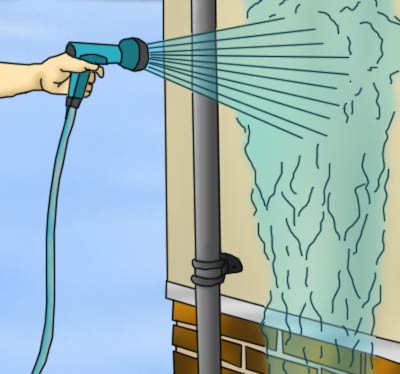 Make good any cracks or holes in the render and remove any loose material. Walls must be sound before painting. Tap the walls as you go listening for any "hollow" sounds as this means that the render has come unstuck from the masonry and should be replaced.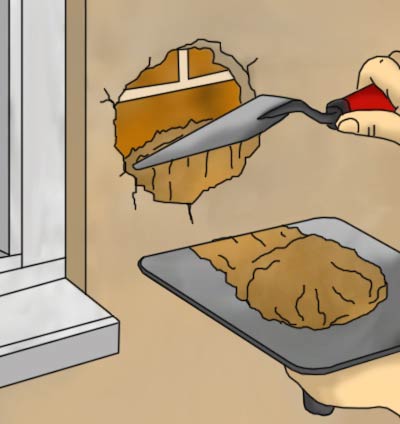 The major problem with cracked or "blown" render is that water will get in behind it and cause damage and damp problems so be vigilant.
Remove as much debris as possible with a wire brush, then apply Stabilising Solution to allow a good key for the masonry paint.
On already textured walls, Smooth Masonry Paint should be used but if you want to apply a texture, then Textured Masonry Paint can be used. Both usually have a 10 year guarantee if painted onto a properly prepared surface. Do not paint when the sun is hot, the paint dries quickly and the edges will show when you stop.
Maintaining and Decorating Timber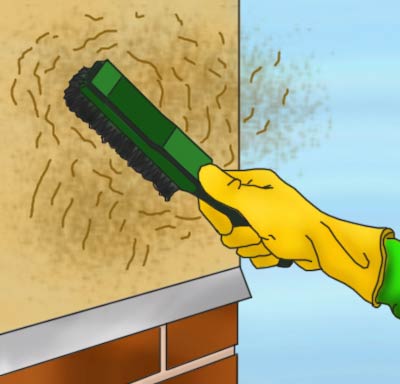 Painted timber should be washed down first to remove dirt. If the paint is still keying well there is no need to remove it but it should be rubbed down with a fairly fine grade sandpaper to remove a little of the shine.
If the paint is not perfect, it is best to get back to a sound surface and start again. This can be done by using paint stripper or a heat gun. After sanding down or stripping the surface should be wiped over with white spirit.
Make good any defects with filler and where any rot is present it should be cut away. The remaining wood should be treated with wood preserver and the gaps and holes filled with external wood filler. If you have had to strip back to the wood you will need to prime the timber surface. The primer should be followed by an undercoat, then a top coat.
Use the Microporous paints which allow the surface under the paint to breathe which in turn allows trapped moisture to evaporate saving rot setting in. Varnishing timber after stripping of sanding should be done as soon as possible to protect the timber.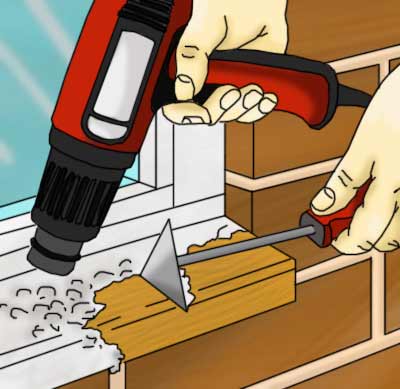 Crumbling Brickwork
If the Winters freezing weather has caused the surface of the exposed brickwork to crumble and become unable to resist the ingress of moisture, it is important to seal them. Make good any defective pointing (See Spring checklist and related projects) and seal.