The natural beauty of an oak timber conservatory is hard to beat. If you are planning a conservatory (or perhaps an orangery) then you have to weigh up a wide range of factors before deciding on the one that best suits you. This project is all about how to choose the right timer framed conservatory and the factors you need to have in mind. The first key decision you need to make is which type of frame that you would like to your conservatory to have.
Do I Have a Hardwood or UPVC Frame for my Conservatory?
This is a tough decision. If you live in what is referred to as Designated Land, such as a conservation area, you might actually be restricted to only a certain type of conservatory frame, typically timber. Please see more about getting planning permission below.
If you live in a more modern home or your choice is not restricted by planning constraints you need to weigh up these main factors:
Which type of frame will suit your home best – perhaps UPVC would be in keeping with your home, or your home suits a particular type of hardwood frame
Cost – Hardwood conservatory frames tend to be more expensive to buy and to maintain that more modern materials, so this will be an important factor in any decision
You own personal preference – Much of this decision is down to what you like!
Environmental factors – wood, particularly when sourced from a sustainable source is a more environmentally friendly option
Ongoing Maintenance – A UPCV conservatory frame will take much less maintenance than a wooden one. This will have an impact on the time and cost you factor in during the life of your conservatory
In general, people prefer a wood frame conservatory as it give a more 'luxurious' and warm feeling. Typically it is the cost that will deter people for opting for wood as it can be quite a bit more expensive that an equivalent UPVC conservatory.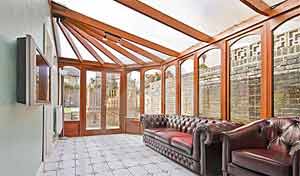 Types of Hardwood and Finishes used to make Timber Conservatory Frames
Not all hardwoods can be used for making a timber conservatory. For example, beech is not durable enough to withstand the elements and should only be use internally. The most common types of hardwood used in the construction of timber conservatories are:
Oak – Probably the most common hardwood that is used for conservatories in this country. We all know what it looks like and it is very hard not to like it. The slower grown timber is of the highest quality as it will have fewer defects and a closer grain giving less variation
Mahogany – Mahogany is a red, straight grained wood that weathers to a lovely grey colour
Idigbo – This is an African hardwood that is commonly used as a replacement for oak as it is cheaper but can be stained to look like oak. It is light and moderately durable, so relatively easy to work
Meranti – This is an Asian timber that is often used as a replacement for mahogany. There are a wide variety of sub species so it is important to ensure you have the right type before you purchase as the density varies considerably
Sapele – This is another African hardwood. It is reddish brown with an interesting grain pattern. It can have a tendency to warp especially is seasoned too quickly. It is one of the cheaper hardwoods and often used as a face for internal doors.
Iroko – This is a cheaper and more readily accessible replacement for Teak, which has very strict import rules making it hard and often expensive to acquire. Like teak it becomes a silver grey is untreated and has a similar grain and texture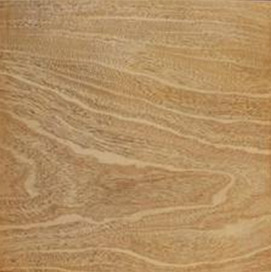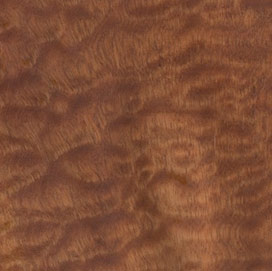 Finishes for your Hardwood Conservatory
There are a range of finishes that are available for a wooden conservatory. The most common finishes are:
Painting – This will provide the most protection to your timber frame but it will obscure the natural beauty if the wood. Paints do not typically penetrate the surface of the wood, and if they do, they do not penetrate far. If water is to enter the wood it can cause the paint to peel or blister.
Varnish – This will provide a clear or stained film to protect the wood. An exterior marine varnish is likely to prove more durable
Stains and Preservatives – There are a wide range of stains and preservative that can be used to treat and preserve your timber frame, many have water repelling properties
It is important to follow the manufacturers' guidelines closely to ensure that you get the most protection for your timber. It will be in an exposed environment, suffering the rain and sun which will weather it more than timber in more protected environments such as window frames.
Building your own Timber Conservatory
There are a wide range of 'Built-it-yourself' timber conservatory kits on the market. They vary widely in cost, size and complexity. They do make it easier to build a conservatory, but this is not an easy project – for more information about how to build a conservatory have a look at our DIY Conservatories project.
One advantage of getting a conservatory build for you, or using a kit is that the manufacture will ensure that the wood has been properly seasoned before use. If you are building your own you must ensure that the timber has been seasoned as any warping of the wood could seriously damage your conservatory.
Planning Permission and Building Regulations for Timber Conservatories
No matter what the material that your conservatory is built with it will have to comply with the current regulations. The good news is that conservatories, in almost all cases, are considered 'Permitted Developments' and subject to certain restrictions you should be able to go ahead without having to get formal planning. If your new conservatory will not cover more than half the garden, is less than 4m high and in the same style as the existing roof, it is likely to be acceptable. Please see the Governments planning portal for the fine details about what's allowed.
If there is an external door between the conservatory and the house, it's a ground level, less than 30m sq and mostly glazed it will not be subject to building regulations. The electrics and the glazing will need to comply with the current building regulations. Please see here for information about building regulations for glazing. You can find out more about part P and electrical safety here.
Sourcing Sustainable Wood for Your Conservatory
More so than ever it is really important to ensure that your timber is sourced from a sustainable source. This means that the trees will be replaced once they have been cut down and the use of the timber is not contributing to de-forestation. We recommend that if you are in doubt you should source your timber through a supplier recommended on the Forestry Commission website.
Or look out for the Forest Stewardship Council logo that proves that the supplier has managed their forests in a sustainable way.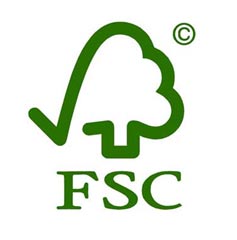 Timber Conservatory Ideas
Examples of bespoke hardwood conservatories and orangeries can be seen in the images below. Many oak conservatories and orangeries can be made to measure to suit your house and garden. It is not only Oak that conservatories are available in but also a range of other hardwoods. You'll also want to consider aspects such as the thermally efficient heat reflective glazing including the latest Celsius glass technology, high security locking, dwarf walls and so on.