Home maintenance can continue during the winter months but obviously most of it is going to be inside. Your home maintenance checks for Autumn, Summer and Spring should have removed any likelihood of emergency outside repairs, so an indoor maintenance schedule is called for.
Some of the work will be to ensure that the home is well insulated against heat loss and service bills are kept to a minimum.
Loft insulation needs to be checked (See Autumn checklist) and all pipework and tanks should be insulated. Take special care with gatevalves and stopcocks.
Make sure they can be turned off and on again in the event of an emergency. If you do suffer from a frozen pipe, warm the pipe gently with a hairdryer or a heat gun after opening the tap fed from the pipe. Burst pipes occur when the water expands when frozen so if there is a leak, thawing gently will reveal it sooner allowing you to mend it.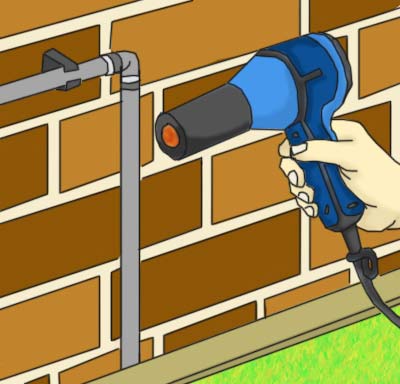 See our project on repairing burst pipes. Make sure all drainpipes and gullies are clear of leaves as the leaves will hold the water which will freeze and cause problems. Drain Tidys to keep out leaves and debris are available from the tool store to the right of the page.
Use Patio Cleaner to keep moss and algae from paths and patios and always have a supply of Rock Salt handy to spread when things get slippery.
Dark Winter evenings are very popular with burglars and installing outside lights is a very good idea. Passive Infra Red (PIR) lights will detect movement and switch themselves on, these can be spots, or lanterns and will also provide a welcome for legitimate visitors.
Inside the house make use of timeswitches to turn on lamps or a radio at certain times. The appliances used will need to have plugs on and should be located upstairs to deter burglars. There is little point in lighting an obviously empty downstairs room. Two seperate lights, set to come on at different times is ideal.
Internal decorating is the most popular winter DIY job and something as simple as washing painted walls can make so much difference. To wash painted walls, use Sugar Soap available from the tool store and start washing walls from the bottom, not the top.
Starting at the top washes dirt off which runs down the wall soaking in as it goes. This makes it very hard to get off later. Papered walls can be stripped. See our project on stripping wallpaper.
This is also a great time to replace skirting boards, piture and dado rails to change the appearance of a room completely. Dado rails can be used to split the room in half with one half being painted and the other wallpapered.
Timber rails can be glued to the wall for ease using strong adhesive available from the tools store to the right of the page.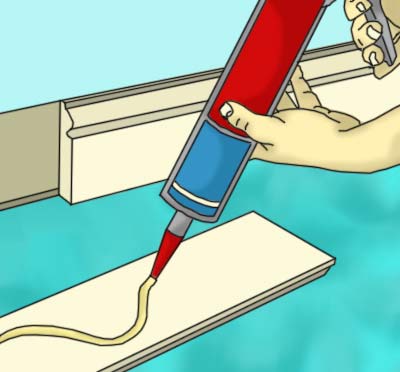 Winter is also a good time for larger internal improvements like a new bathroom or kitchen. If you have a job like this in mind go to the projects section and look at the projects we have on planning kitchens and bathrooms. When the room is designed the way you want it, a cost can be worked out.