Many people believe that safes are simply a protection against burglary and, living in secure areas, do not think to install one.
Installing or fitting fireproof safe in the home or office can give you (and your insurance company) much peace of mind not to mention reduced premiums.
In the event of a fire in the home, having all your valuables secure, in one place and fireproof, is probably the only positive thing to come out of such a disaster.
So many people are running small businesses today. Working from home these days is a common thing and the paperwork generated in any business is considerable. Cash is required for many payments without accounts and cheque books, credit cards, passports and driving licenses are (in the days of credit fraud) very valuable documents indeed.
Fireproof safes range from £130 upwards. Not a lot to pay for the knowledge that, whatever happens, your most valuable possessions will remain safe.
Fitting the safe could not be easier. Each safe comes with pre-drilled holes in the back and/or base. Use our fixing to masonry project to drill the required holes and ensure a secure fit.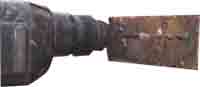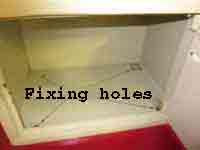 Fitting a fireproof safe should be part of an insurance approved security package for your home which could include CCTV and an upgrade in security locks. Keeping home insurance premiums to a minimum is one of the many things DIY Doctor can help you with.