5 Top Tips for Using a Jigsaw to Cut Timber and Other Materials
Before we go into exactly what top tips we have from our experts on using a jigsaw, we firstly have to say that these tools are not really to be used for cutting straight lines.
Although, if you take your time and use a straight edge as a guide then you can successfully cut a decent straight line, there are better tools out there for this job, such as the circular saw.
The main reason for this is down to the main benefit of the jigsaw over most of its powered-cutting counterparts in that you are able to cut detailed shapes and curves.
To be able to do this, a very thin blade is needed and, as you can imagine, over a long straight run, this can easily bend causing your nice straight cut to go off line.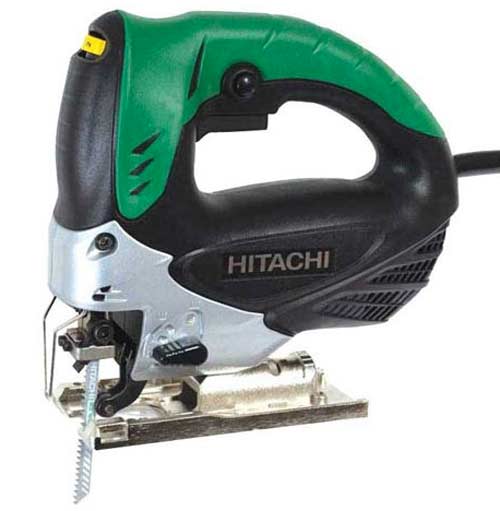 Moving back to the jigsaw itself, it's ability to cut curves and other odd shapes is a huge bonus.
Without one of these tools, the only real way to achieve this is with either a hand saw or something like a coping saw and then a lot of manual cutting and sanding to tidy it up.
The jigsaw allows you to effortlessly cut flowing curves and fine, tight detail in one go, without the need to continuously stop and start, reducing the amount of tidying up needed afterwards and making the cuts much more seamless.
If you would like to find out more about this amazing tool then check out our using a jigsaw project here.
What Features Should I Look for in a Jigsaw?
The first thing you should look at when hunting for the perfect saw for your needs is the blade fixing mechanism.
Essentially there are two types – the blade lock system and the blade clamp. Always go with the blade lock system as this holds the blades much more securely
Next, check out the sole plate (the base of the saw that sits on top of the object you are cutting). This should be flat, solid and sturdy and you should go for nothing less.
Finally, pick the saw up and see how it feels in the hand. Does it feel comfortable to use? Remember, you could be using this tool for long periods and if it's heavy and the handle is uncomfortable you will get sick of it pretty quickly.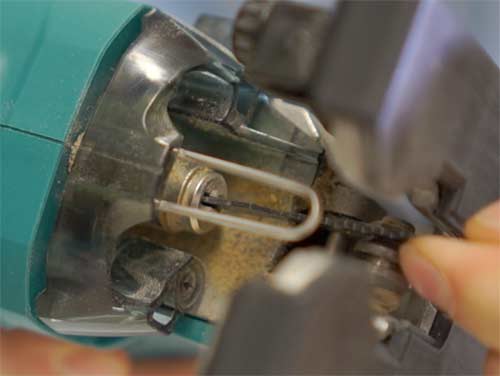 What About the Blades?
One of the most important things about your saw and the overall success of any cutting jobs is the choice of blade you use.
There are blades made specifically for cutting a given material e.g. wood cutting blades for wood, metal cutting blades for metal etc…. In most cases, for each blade type, the teeth may be slightly different or cut using a different method and this has a dramatic effect in terms of the material you're working with.
Using a blade that is not intended for the object you are working on can cause the saw to have to work much harder than it needs to, putting extra strain on the motor.
The blade could also stick or bind within your cut line and cause heat damage that could ruin the overall finish.
5 Top Tips to Think About When Using or Buying a Jigsaw
We asked some members of our team what tips they had for using a jigsaw and ensuring that the finished job was as good as it can be:
Make sure that you use the speed control to control the speed at which the saw cuts where needed. Materials like acrylic and Perspex need to be cut at much slower speeds than the likes of timber or metal
Make sure you are using the right type of blade for the material you are cutting
When looking at saws to purchase, always make sure your chosen tool has a blade lock system, a solid and sturdy sole plate and also a pendulum action if possible
When it comes to blades, always have a selection available in the toolbox so that you have all bases covered. It may also be tempting to buy cheap blades, don't! Spend as much as you can afford on some quality blades, they will last longer and cut much better
Before using a jigsaw for the first time, take some time to practice with it. Get used to the feel of it, the responsiveness of the start/stop switch, how the saw feels when it's cutting and also when and how you should turn it to cut a curve
The jigsaw is a hugely useful and versatile tool and is must for anyone's tool arsenal. If you would like to know more about this great tool, check out our how to use a jigsaw project linked to at the top.