In this section we cover all aspects of removing decoration in a home setting. We cover stripping paint, and give focus to the particularly tricky aspects of stripping lead paints and graffiti. We also cover removing wall paper.
We have a separate section for the next stage of the process; Preparation for Painting. In this section we cover how to strip back various surfaces before you prepare them again for painting so that you can ensure you get a great finish. Then we have a section all about the actual Painting which covers all the techniques and tricks to getting the paint on the wall rather than you or anywhere else you'd prefer it wasn't!
For more information about Painting tools and products, you should see our section which explains about the different tools (brushes, rollers or pads, for example) and types of paint you can use.  Read below for more information about tools for stripping and removing wallpaper.
If you do not plan to paint, but prefer wallpaper instead, we have a section all about the various aspects of wallpapering. Here we explain how to choose and apply wall paper, which special guidance about application to tricky parts of your home, such as stairwells.
Of course, there is a lot more to decorating successfully that just getting the paint or wallpaper on the wall! There is a lot that you need to consider so we have created a section all about Interior Design to assist you with these very difficult decisions. Here we cover colour theory to more practical guidance on the art of designing a beautiful home.
The Best Tools for Removing Decoration
There are a range of tools for getting rid of decoration. If it's paint you have to deal with, there are tools that will do this effectively, but there are different ones for removing wallpaper.
We will take you through the different tools that you can use to strip both these types of decoration. You will understand the benefits of each tool and when they are most effective. In conjunction with the detailed projects above, you will also learn how to use them like a pro!
The Top Tools for Stripping Wall Paper
When it comes to stripping wall paper there are a number of tools that make this nasty job much easier. For information and guidance about how to use these tools and get your wall paper stripped see the stripping wall paper project above.
Here's our pick of the best:
Scraper – this is the "go-to" tool that you will need as whatever other tools you use this is the one that you will fall back on. It is ideal for a first, dry pass where you can get off as much wallpaper as you can before reverting to other tools, but also it's great for finishing up and getting hard to remove bits of paper off

A Stanley Wall Paper Scraper

Chisel Knife – These are generally use for applying and scraping putty, but they are also really useful for scraping tough to move bits of wall paper and adhesive from the wall or ceiling. They are smaller, lighter and therefore easier to wield particularly in harder to reach spots which makes then the perfect "back up" tool for and wall paper stripping job

Chisel Knives are ideal for stripping wall paper

Wallpaper Steamer – These do exactly what they say they do; they use steam – water and heat – to melt and dissolve the old wallpaper paste so that it is easy to peel off the paper. They range in price from £30 to £300+, and you get what you pay for generally. A cheaper model will only last one or two jobs, but if that's all you need then there's no need to pay more.

A great DIY level (and Price) Wallpaper Steam Stripper from Wagner

Wallpaper Scorer or Tiger – These are used to score and perforate the surface of the paper so that your stripping solvent or steam can get through and loosen the wallpaper adhesive. Use with caution as they will damage the paper so that it is harder to remove large pieces at a time, but when you revert to these this is unlikely to be a concern

A Wallpaper Scorer or Tiger

Wallpaper Stripping Solvent and Chemicals – These "eat" the wallpaper adhesive so that the paper can be removed more easily. Warm water will often be enough but if not (and you don't have access to a steamer) you can try a solvent wallpaper stripper

A wallpaper stripper will work on the paste loosening so that the paper can be removed
Other Useful Tools to Help with Wallpaper Removal
There are a number of other tools that you should consider, but are not actually part of the stripping process: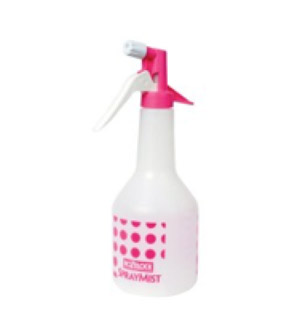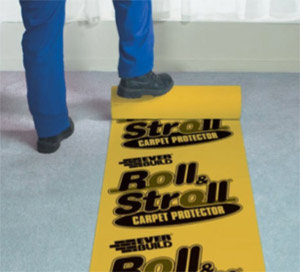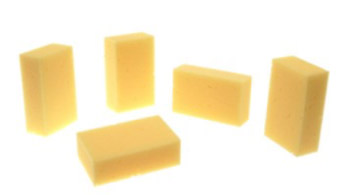 These are what we believe to be the essential tools that you need. There are certainly more tools that other people will have found or used to great effect. Please tell us more if this is you as we'd love to hear and if necessary add to our list!
Removing Woodchip Wallpaper
Woodchip wallpaper is a common problem when doing any kind of renovation project. Popular in the late 20 century, it is not so now and so needs to be removed. Use all the same tools that you would use for normal wall paper stripping, however you will generally need a specialist stripping solution.
We tend to use the X-tex solution from Eco Solutions as it is water based so skin friendly and doesn't smell too bad, while be as effective as anything else we ever used. It is also effective at removing all manner of textured coatings like Artex.
X-Tex Textured coating remover is available in 2.5Ltrs, 5Ltrs and 15Ltrs.
Tools for Stripping Paint
Tools for stripping paint are much more diverse as there are different types of paint to strip and different places that they have been applied.
In general there are only three approaches that you can use, often in conjunction with each other; Scraping, chemicals stripping and heat. We explain more about each of these approaches in the project above.
To make choosing these paint stripping tools easier we have created a paint stripping tool list where you can see the tools you might need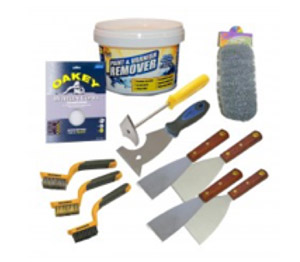 Getting the right tools for the job is half the battle, particularly with nasty jobs like removing decoration such as Paint and Wallpaper. These are our recommendations for the best tools for stripping wallpaper and paint. Let us know what are yours!