No DIY project is complete without putting the finishing touches and working on the interior design aspects – which is a fancy way of saying making it look like home. Achieving a good finish can make all the difference and here are a number of projects designed to help you do just that.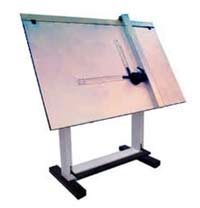 If you are simply looking for ideas there are a number of projects from decoupage to paint effects that can help you get inspiration and get you started. There are projects all about the different types of wall coverings to how to create a feature wall.
Decorating and Painting:
Decorating and Painting is a huge part of finishing any project and like most things a little preparation can go a long way. Researching ideas and understanding a little about colour theory will help you plan your decorating project, even it is simply working out which colours go with your planed colour scheme.
Get your tools ready before you start as it is a real pain to stop half way through to go and get the right tool. We suggest that you need the following tools:
flexible bucket
good quality paint brushes from 25mm to 100mm
skeleton gun
tube of decorators caulk or flexible filler
hobby knife with retractable blade
dust sheet
masking tape
Stripping Knifes
sanding block with fine and medium faces
latex gloves for paint protection
roller tray
paint roller
dust mask
We recommend wearing old clothes or overalls as this can be messy, and don't forget to wear old shoes which you don't mind being splattered too which – this is a common mistake.
Read our painting projects for more information, but here are some great tips to get you started:
Cutting in – where a wall meets a ceiling use a firm and steady stroke to paint along the wall where it joins the ceiling. If you do this first it means it will give you a nice sharp edge to the join which is especially important when the ceiling is a different colour to the wall.
Clearing up slit paint – Try using cat litter if you catch it before it has dried and it will soak up a surprising quantity. Paint thinner is good for spills that have dried.
Dispose of unused paint responsibly – Do not pour your unused paint down the drain as you can give it to schemes that will collect it up and pass it on to people that need it. Community Repaint recycle paint from both trade and consumers.
Design Features:
Ceiling coving, picture rails and dado rails are all covered in our projects in this section and have the potential to really change a room. And doing them yourself can be relatively cheap and quick.
Hanging pictures and mirrors will make your home feel like home so most people do this almost as soon as they moving in.
Don't forget that bathrooms and Kitchens can be enhanced with a little design inspiration. Be it steel baths or chrome pipe work, it can turn a plain bathroom into a feature bathroom. For Kitchens, preparation is again crucial and we recommend that you start with our planning a kitchen project as this will get you off to a good start.
This section is a collection of our projects that are related to interiors and should give you ideas about design features, hints and tips for decorating and painting and how to go about adding the finishing touches that will make your house home.