Anyone that has spent any time in and around the building and construction industry will know that it can be very wasteful.
Coupled with the fact that many products and materials used throughout the industry involve chemicals of some kind derived from fossil fuels, vast amounts of timber and also quarried stone, on the whole it's about as eco friendly as driving to work when you live next door to your office!
Fortunately in recent years the industry as a whole has started to knuckle down really take notice of the damage it's doing and has implemented many new practices such as carbon offsetting, recycling across the board, using materials from renewable and sustainable sources and many other positive things.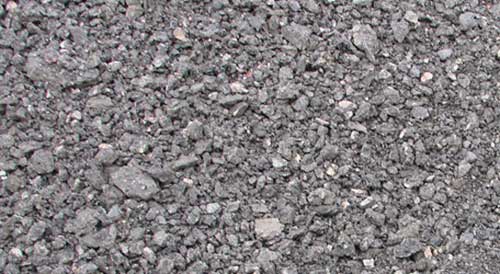 So, what's the problem with painting and decorating?
One particular area of the construction industry that has always had a particularly bad reputation in terms of eco-friendliness is the painting and decorating sector.
This is due to many factors including high usage of VOC's (volatile organic compounds) in paints, varnishes, stains, strippers and other treatments, caulks and fillers and also high volumes of wastage.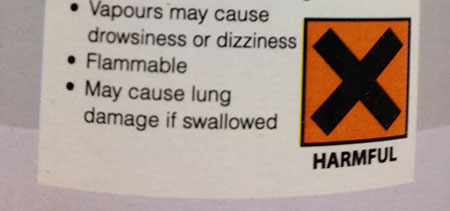 One major area of concern has always been paint brushes and rollers. It is estimated that over 35 million paintbrushes are discarded every single year in the UK, that's over 95,000 every day!
Most of these brushes do not lend themselves to a non-toxic, rapid disappearance and lead to over 45 tonnes of eco damaging material taking up to 450 years to degrade every single year!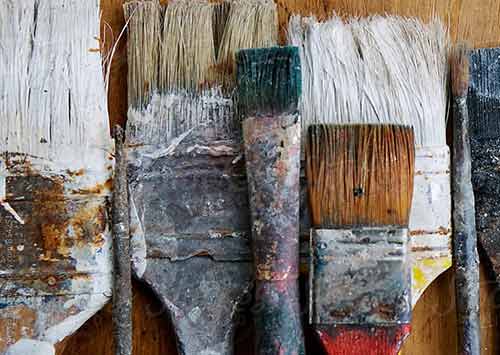 State-side this problem is even worse, it is estimated that between the US and Canada over 300 million are discarded each year!
And this is only the paint brushes, when you take a look at the wastage figures for actual paint the issue gets worse. In the UK alone it is thought that around 80 million litres of paint a year is disposed of in landfills or left laying around in sheds and garages with much of it being older and containing higher levels of VOC's than newer paints.
One shocking fact is that after the motor industry, the paint industry is the next highest producer and contributor of VOC's in to the air!
What's the solution to the paint problem?
Firstly, lets look at what we can do about the paint. The first and most obvious one is to only but what you need. Coverage rates are available for pretty much all paints and you can quickly and easily work out the area that you need to cover, so only buy what you need.
One other issue, and this is a big one, is that there are very few ways to actually recycle paint. It can't be recycled through the standard channels, only be specialist companies and there are very few of them.
If you do find that you have bought more than you need it, contact the supplier you bought it from and ask if you can return it, most suppliers are pretty reasonable and won't have a problem with this as long as it hasn't been opened.
However if it has been opened why not donate it to the community repaint scheme. They collect unwanted or unneeded paint from a huge array of sources and then redistribute it to anyone needing it for a small fee. In fact if you are looking to purchase some paint why not use this fantastic scheme!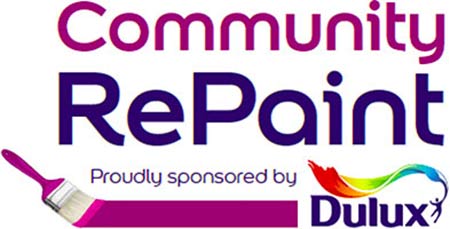 One final solution is to avoid using any paint that contains harmful chemicals and VOC's and use a more eco-friendly paint instead. See our project on eco-friendly and green paints here for more help.
What can we do about the paint brush problem?
Getting back to the main point of this DIY guide, how can we reduce the huge numbers of paint brushes and rollers that are simply discarded each year?
Clean Paint Brushes After Use
The first and most obvious one is don't thrown them away in the first place! After you have finished any painting, thoroughly wash your paint brushes out and dry them and store them away for use another day. See our project on cleaning paint brushes here for additional help.
Traditionally solutions such as White Spirit, Methylated Spirit and Acetate are used to clean paint brushes and paint rollers but these solutions are inherently bad for the environment.
Fortunately there is also now a selection of environmentally friendly paint brush cleaners that are pretty much as effective as their polluting counter parts. These are readily available online and in most large DIY stores.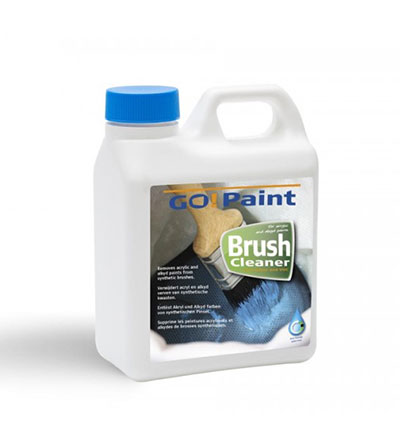 Use Eco-Friendly Paint Brushes
If you do have to purchase paint brushes or even rollers for that matter as you don't currently have any to complete your painting job then instead of just buying a standard pack from your local DIY store why not look a little further afield and purchase some eco-friendly brushes or rollers.
Quite a few companies have now emerged that manufacture paint brushes, rollers, paint trays and other painting tools that are constructed using a variety of eco-friendly or renewable materials.
If you are looking at purchasing painting tools such as these it's a good idea to also understand exactly what they are made from and exactly how environmentally friendly those materials actually are.
The most common eco-friendly paint brush construction materials are corn or cornstarch, bamboo and animal hair.
Corn or Cornstarch
As a material, corn is one of the more common used to make painting tools. As a plant, corn is grown all over the world, mainly as a food source but can be used for a wide variety of other things.
Compared to other plants it is fairly fast growing, going from germination to harvest in as little as 60 days in the right conditions. It is also very biodegradable, rotting down in a short space of time. Both of these facts ensure it has a very small ecological impact.
In most cases corn-based paint brushes are constructed using corn to form the handle and then a mixture of both natural and manmade fibres to form the bristles.
Although some of the manmade fibres obviously do leave an environmental footprint, they are used in such small portions that this is minimal.
For a full all round eco-friendly corn brush also look for those that have been constructed using a ferrule (bit the holds the bristles to the brush) made of recycled steel.
As we have stated if possible always clean and reuse your paint brushes but in the event that a corn-based brush gets thrown away it will rot down.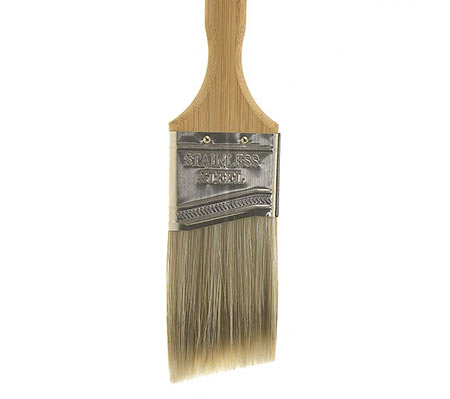 Bamboo
One other common material used to make paint brushes is bamboo. In terms of eco-friendliness, bamboo is pretty much top of the pile.
Requiring very little care, maintenance and even water for it to grow, the perennial plant bamboo can grow up to four feet in 1 day in the right conditions. In terms of yield, bamboo can also produce up to 20 times as much material as a tree over its lifetime.
As the roots are left in the ground when its harvested it also causes no form of soil erosion.
Another huge benefit that bamboo provides is that it absorbs huge amounts of carbon dioxide as it grows and also produces up to 35% more oxygen than most trees.
In terms of paint brushes, again, bamboo is generally used to make the handles as it's tough, durable and long lasting and even when thrown away it will rot down causing no harm.
Again, look for brushes with a recycled ferrule and also one that uses recycled bristles if possible.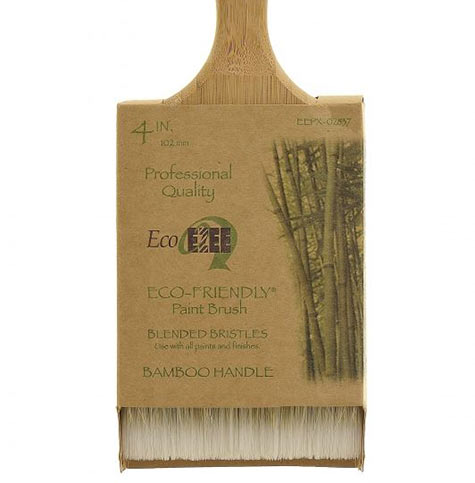 Animal Hair
Traditionally before paint brush bristles were made from man made fibres such as polyester or nylon they were made using animal hair. In most cases this was collected naturally or after the animal had been slaughtered for food.
In most cases hair from hogs, pigs, boars or badgers was used as this created a lovely soft brush that in turn produced a very smooth finish.
As demand for brushes and in turn bristles increased new methods of producing them en-mass needed to be found and unfortunately this came in the form of the commercial farming of animals and we have all herd and seen some of these horror stories.
To these ends, even though sustainable or recyclable materials may have been used to make the body of the brush, pay close attention to where the bristles have come from also.
To reiterate the point again, once you have finished painting clean your brushes thoroughly and store them for reuse another time.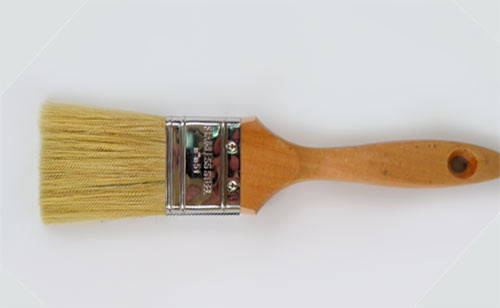 Where can I get Eco-Friendly Paint Brushes From?
As environmental issues are pushed more and more into the spot light, more and more consumers and businesses are looking to either improve their own business practices from an environmental point of view or sell more environmentally conscious products.
With this in mind many builders merchants and DIY stores are now stocking more products that have been produced from recycled, sustainable or responsibly sources materials so before just settling with what's on the shelf as a member of staff if they stock and more eco-friendly equivalent.
In terms of purchasing eco-friendly paint brushes and other products, here are some decent online outlets:
Little Knights – Stock a range of eco-freindly paint brushes, rollers and paint trays
Monarch Painting – Supplying biodegradable paint brush sets
Homebase – Stocking a range of bio-degradable paint brushes
Many companies have even ensured that their packaging is also biodegradable and environmentally sustainable. The wrapping is made from recycled or biodegradable material while the chemical process usually employed in printing methods has been removed completely. The inks are vegetable or soy based.
Although eco-friendly paint brushes typically cost a fair bit more than their standard counterparts try not let this way your decision when purchasing new paint brushes. After all if you wash and store them after every job there's no reason why they won't last you many, many years.