Concrete is one of the most commonly used materials in the building trade and depending on how it's being used there are a number of different admixtures or additives as they are also known that can be used to enhance, assist, colour etc. your cement mixtures as required.
Some decent examples of concrete admixtures or additives are accelerators, retarders, colourers, waterproofers, frost proofers just to mention a few.
Additives, or admixtures should on the whole only be used when a given situation requires them but there are some that can be used to enhance a general concrete mix.
For a full rundown on the different types of concrete additives and admixtures and how they should be used, read on below.
Using Admixtures and Additives in Concrete and Mortar Mixes
If you have ever mixed up a batch of concrete, plaster or any other similar mixture you will be well aware that if you are repeating mixes it's essential that each mix is exactly the same as the last to ensure complete consistency across the job.
This is no different when it comes to any additives that are introduced into a concrete or mortar mix, the exact same amount, or proportional amount (if mixing less concrete, plaster etc.) should be added to every mix.
When adding dyes or tones to a mix this is an absolute must as even the slightest change to the volume of dye or colouring added can cause an easily noticeable visual difference in colour or tone between different mixes.
One of the best methods of keeping track of quantities of materials used is to use a "table of quantities" similar to the one that can be seen in our matching mortar colours project here, with the obvious column additions relevant to the admix that is being used.
Using a chart to keep track of the exact quantities used will ensure that every mix is exactly the same as the last.
How Much Additive Should you add to a Mortar Mix?
When it comes to how much of a given additive, admixture or dye you should add to a given mortar mix, this is a bit of a "how long is a piece of string" type question.
Ultimately how much you add will depend on the type of additive you are using and the desired effects you are trying to achieve.
If you are dealing with dyes or mortar tones then see our comments above on how to use a Table of Quantities to keep track of how much you are using so everything matches.
However if you are using additives or admixtures then you should see the manufacturers usage instructions on any packaging for information on how much you should use.
Types of Concrete Admixtures or Additives
There are essentially 5 distinct types of admixtures or functions as they are known in the trades; water-reducing, plasticizers or superplasticizers, air-entraining, retarding and accelerating.
Below you will find a selection of the most commonly used admixtures or additives and how they work to enhance a concrete, cement or mortar mixture.
Plasticizers, Superplasticizers and Air-Entraining Admixtures
There are a great number of different plastacizers available from various different manufacturers, many having slightly different names and claim to do work in a slightly different way but essentially they all do pretty much the same thing, introduce air into a concrete mix.
Introducing air into a concrete mix is done for several reasons; it makes the mix much easier to work with, once cured makes the concrete extremely durable with increased resistance to free-thaw effects and also to other environmental factors.
The one downside to air-entraining a concrete mix is that it does reduce its compressive strength slightly so be aware of this fact. If you are working on a project that requires great compressive strength then you will need to confer any concrete mix plans with a structural engineer to ensure it is the right mix for the job.
In days past, washing up liquid was typically used to create the same affect, however it has now been proven that using washing up liquid can actually reduce the strength of a concrete mix so don't be tempted to use this method!
Corrosion Inhibiting Admixtures
As the name suggests corrosion inhibitors essentially prevent the rusting and corrosion of reinforcing steel that is found in reinforced concrete.
Typically, reinforced concrete features a core of steel rebar or larger RSJ steels in larger projects at its core. This provides a great deal of strength to the concrete that covers it.
Over a number of years, the steel within the concrete can start to corrode and rust and this can severely affect the strength of the concrete itself and in some severe situations cause it to fail.
By introducing corrosion inhibitors into the mix this can reduce the effects that corrosion has on the steel, both reducing potential maintenance costs and also increasing the life span of the steel.
Accelerators and Frost Proofing Admixtures
Typically, accelerating admixtures are used to reduce the amount of time it takes for a concrete mix to fully cure e.g. it makes it set much quicker.
On the whole, the slower and more naturally a concrete mix is allowed to cure the more elastic it will remain meaning the more resistant it will be to cracking and failure, but there are situations when getting a concrete mix to cure much faster can be beneficial.
Concrete and cold weather do not mix at all. The introduction of cold and frost during the curing process can have a devastating effect on the strength and durability of concrete so when trying to work with concrete in cold conditions it's beneficial to get it to cure and reach it's peak strength as quickly as possible to limit any damaging effects caused by the cold.
However there is a downside in that accelerators can speed up the corrosion of any reinforcing steel within the concrete but if proper care is taken in the preparation, pouring and covering of the concrete these effects can be kept to a minimum.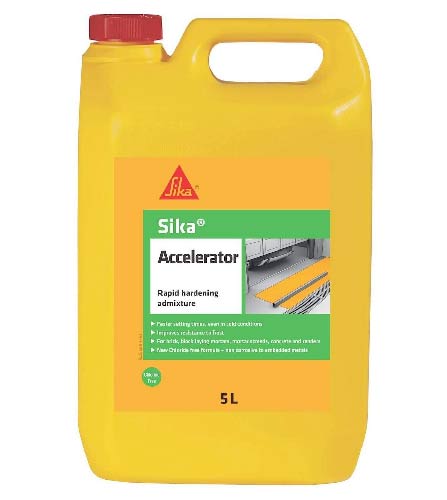 Water/Moisture Reducers
As you may guess form the name, water reducing admixtures help to reduce the volume of water required in a concrete mixture, allowing the mix to hit a given required slump rate using typically less water.
Reducing the cement to water ratio has the added bonus of increasing the overall strength of the concrete without actually using more cement.
Typically most standard water reducing admixtures can reduce the required water volumes by up to around 10% but in recent years developments within the admixture field have seen newer mid-range water reducers emerge. Although generally they only reduce water volumes up to around 8% they are generally more stable when exposed to a range of different temperatures.
Retarding Admixtures
Whereas accelerators speed up the curing of a concrete mix, as you may have guessed, retarding admixtures slow down the curing process.
As we have mentioned, in cold conditions concrete cures a lot slower than it would do under normal conditions, but in hot conditions concrete can dry and cure too fast.
As we have mentioned above, when concrete is allowed to cure under normal conditions it retains great levels of both strength and elasticity meaning it will be durable and long lasting and also move to reflect changing temperature conditions without cracking.
When concrete cures too quickly it looses a lot of that elasticity and also becomes brittle decreasing strength levels significantly.
When working with concrete in hotter climates the introduction of a retarding admixture can help to offset these affects by slowing the curing rate and helping the mix to retain both its strength and elastic properties.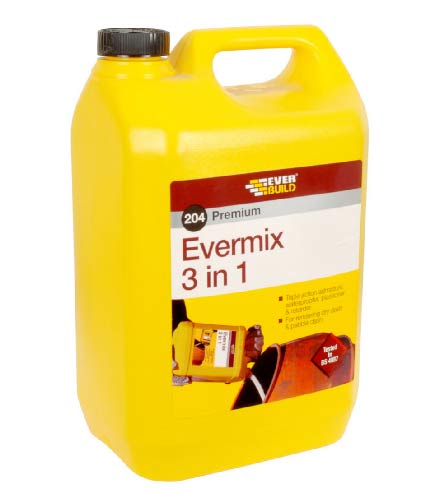 Shrinkage Reducing Admixtures
In most situations, a shrinkage admixture is added to a mix at the first stage of mixing with the main goal of helping to prevent both sort term and long term shrinkage. In essence, shrinkage can occur as a mix cures, as the moisture content of the mix reduces and also elements of the mixture settle, shrinkage can occur.
Additionally shrinkage can occur over a longer period, in this case many years. The introduction of a shrinkage inhibitor can also help to reduce long-term shrinkage affects.
However there is a slight downside as these admixtures have been known to actually reduce the overall strength of the concrete once cured.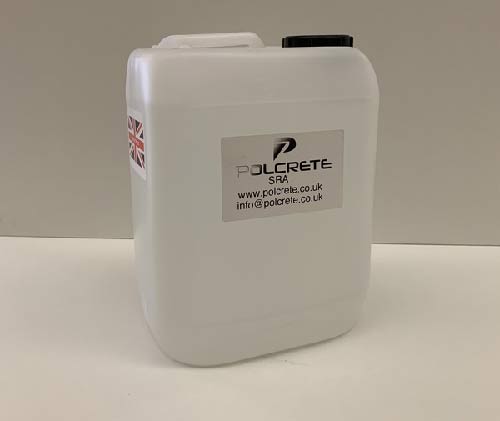 Concrete and Mortar Dyes
Concrete doesn't always come in grey, it can come in a range of different colours, sometimes these are dictated by the types of materials used e.g. the colour and shade of sand, aggregate etc but it can also be coloured using special dyes.
Available in a whole range of different tones and colours including black, brown, yellow and many more, the required quantity of dye is added to the mix and the mixing stage to create the required colour.
Getting the exact shade of your chosen colour is essentially a process of trial and error and once you do arrive at your required colour ensure that exact quantities are all marked down using the "table of quantities" table mentioned in the matching mortar project above.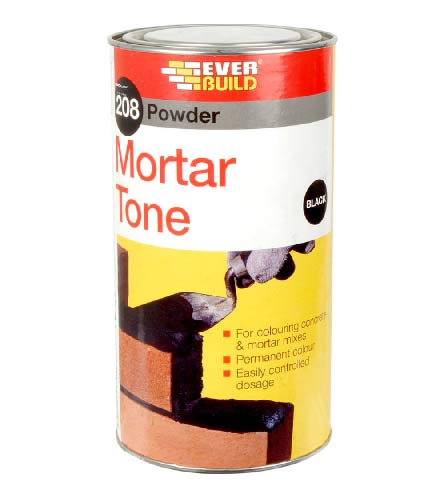 PVA and SBR
In past years, PVA glue was often mixed into the water added to a concrete mix but in more recent times SBR (a kind of grown up version of PVA) was the preferred substance to use.
By adding PVA or SBR into a concrete mix, this would help to make the mix much more workable and due to the sticky nature of what's essentially glue, it would also help the concrete to bond and stick to any surrounding surfaces.
Also as it's a glue and once cured glues tend to be water proof its presence also brings some water proofing and water resistant qualities to your concrete mix.
On the whole today adding the correct admixture to your concrete mix is generally preferred over adding PVA or SBR, but for smaller more domestic concreting jobs it's well worth while knowing this.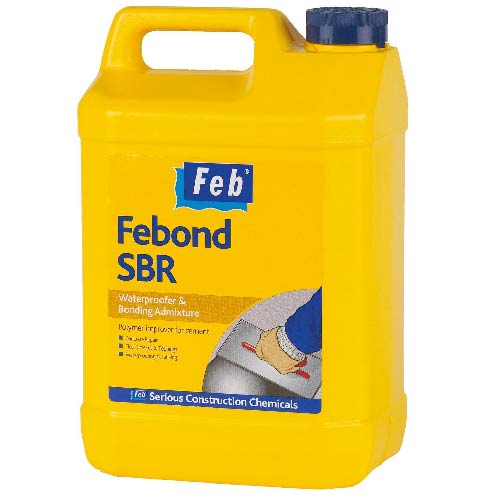 Although we stated above that you should refer to the manufacturers directions on how much of a given additive you should use this isn't necessarily the case when it comes to PVA or SBR.
In terms of how much of either you should add to a concrete mix, a good rule of thumb is 50/50 mix between PVA or SBR e.g. 50% water, 50% PVA or SBR.
Dustproofers
Although not technically an admixture e.g. it doesn't get mixed in with concrete to become part of the mix, dustproofer (often called hardener and dustproofer) is applied to existing or newly laid concrete surfaces so it's worth a mention.
With freshly laid concrete surfaces, once the concrete has cured it leaves a fine film of dust on the surface which, when finishing a job, can cause havoc with freshly painted surfaces and the like.
Applying a coat of dustproofer to such surfaces can seal it and prevent this dusty layer from causing any issues.
Likewise, with older concrete surfaces, they are subjected to wear and damage that in turn can release dust particles that can easily find their way up through carpets and similar coverings and get into room spaces. Coating older surfaces with a dustproofer can significantly reduce these issues.
Using the correct admixture in a given concrete mix at the right time can make or break a mix in terms of both longevity and strength so knowing what admixture to use to counteract any environmental affects is absolutely essential.