Contact Your Local Council Planning Department For Planning Permission Enquiries
Planning permission is required in the UK, as either full planning permission or outline planning permission on a number of projects.
This is done to keep the UK's housing stocking looking neat and tidy and not being overrun by giant advert hoardings and shanty towns.
What is Full Planning Permission?
Planning applications for full blown planning permission for a given job contains all the evidence required for a decision to be made on the detailed proposal of how a particular site can be developed.
If planning consent is granted, no further contact with the planning department is usually required. The development can proceed in the form detailed but other consents may be required along the way.
There are sometimes things that crop up that no one was aware of (finding bats in an old barn for example) in which case other consents may be required such as:
Badger Licences
Flood Defence Consent
Environmental Permits
European Protected Species (including Bats)
Footpaths, Bridleways
Hazardous Substances
Listed Buildings
More information on all of the above points can be found in the Other Responsibilities section of the Planning Portal website here.
Planning can be a minefield so do plenty of research before you pay out any money. Even the wall between two buildings is subject to permissions under the Party Wall Act and you can find an explanatory Booklet about the Party Wall Act here.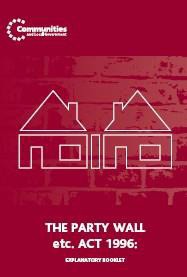 What is Outline Planning Permission?
Outline planning permission is permission obtained on the general principles of how a site can be developed but will be subject to conditions on what are called reserved matters. They are called reserved because you can choose not to do the work required to submit full details until you have received permission on the outline idea of your development. You can reserve them for later applications should you decide to seek full permission.
What are Reserved Matters?
Your full planning application will consist of details of what your main use of the site will be and how you intend to achieve it. This is usually enough for outline planning permission. For full permission however you will need to add details on all of the reserved matters. These are:
Access – How vehicles, cycles and pedestrians will access the development and how this fits and affects access to the surrounding neighbourhood
Appearance – The impression the development gives to the surrounding area in terms of form, materials, architecture, lighting, colour and landscaping
Landscaping – How the site is protected and enhanced by any walls, fences or screens. How any banks are formed, how hedges plants, bushes, shrubs or earthworks are laid out. This also encompasses terraces, water features, large art works etc when dealing with public spaces
Layout – The relationship between all buildings and spaces in the development and how they engage with each other to facilitate the best practice of the development
Scale – the length, width and height of the development in relation to its surroundings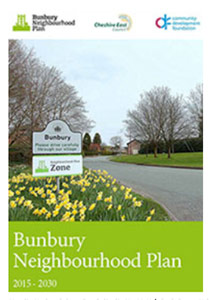 Most Councils will provide, free of charge, planning and regulation booklets. The example shown above is a planning booklet from Bunbury Council so thanks to them.
Notwithstanding the information given below on Planning permission and Building Regulations we always advise contacting your local council whenever you are in any doubt. Look for your local councils web site where you should find details of all local regulations.
Parliament has given the main responsibility for planning to local planning authorities. While we have tried to encompass the principles of the rules, local authorities will have differing interpretations and a check should always be made with them if you are in any doubt. It costs nothing to check, but a fortune to take down a construction that should not be there!
If you believe you do not need planning permission for your project but it involves any kind of structural alteration you may need building regulation approval.
The purpose of the planning system is to protect amenity and the environment in the public interest. It is not designed to protect the interests of one person over another. Councils will try to ensure that development is allowed where it is needed, but the character and amenity of the area is not adversely affected.
Generally, your contact for building regulations questions and queries will be your Local Council Building Control office.
The purpose of the building regulations is to ensure that at least the minimum standards of design and stability are met in the course of construction work. They are completely separate from planning permission and will almost always be required when structural alteration takes place.
It is always better to tell your neighbours what you intend to do even if you do not need planning permission. They have a right to ask for this decision to be checked which can delay proceedings and if you do need permission the Council will ask them for their views anyway. Thanks to the Daily Mail for the photograph.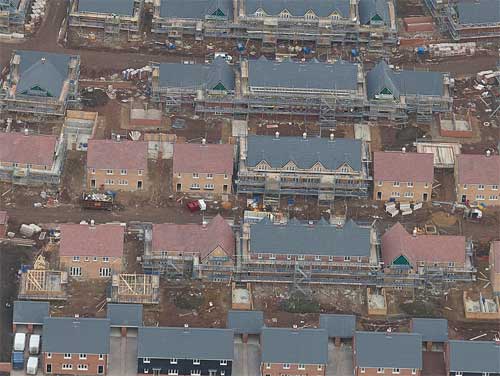 When do I Need to Apply for Planning Permission?
The question "Do I need planning permission" is a very common one and if you are new to the world of home improvement, is certainly a valid one.
There can be quite a bit of confusion surrounding whether you actually need planning permission for a given job, but generally you will need it if you are doing any of the following:
You want to make additions or extensions to a flat or maisonette (including those converted from houses). You do not need planning permission to carry out work which does not affect the external appearance of the building. For further rules pertaining to flats and maisonettes look below
You want to divide off part of your house for use as a separate home. Or use a caravan in your garden as a home for someone else
You want to divide your home for business or commercial use
You want to erect something which contravenes the original planning permission for the construction of your house. For example, your house may have a restriction on garden walls more than 3 feet height lest it obstructs the view of road users
There are certain types of home changes you may make without the need for planning permission, these are called "permitted development rights" These will vary from one area to another and are more restricted in areas such as conservation areas, National parks, areas of outstanding beauty or the Norfolk and Suffolk Broads together with any listed building. To make it even more confusing the Council can remove some of your permitted development rights by issuing an Article 4 direction. This is issued when the council believe that the character of an area would be threatened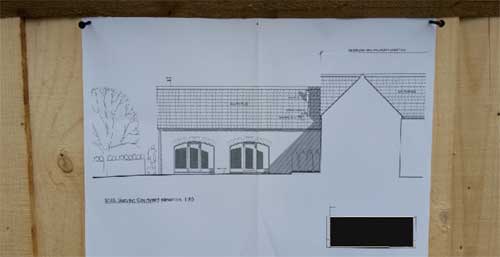 Planning Permission When Extending Your House
You need to apply for planning permission to extend or add to your house in the following circumstances:
You want to build an addition which would be nearer to any highway than the nearest part of the original house unless there would be at least 20 metres between your house (when extended) and the highway. The term highway includes all public roads, footpaths, bridle ways and byways
More than half of the area of land surrounding the original house would be covered by additions or other buildings
The term "original house" means the house as it was first built, or as it stood on 1st July 1948 if it was built before that date.(You may not have built an extension, but the previous owners may have)
If none of the above rules apply to your proposed extension you may need to check the height and volume limits
You will need permission if the extension is higher than the highest part of the roof of the original house, or any part of the extension is more than 4 metres high and is within 2 metres of the boundary of your property. (loft conversions and dormers have separate rules covered later in this project)
You will need permission if:
For a terraced house, including an end of terrace, or any house in the restricted areas described above
The volume of the original house would be increased by more than 10% or 50 cubic metres, whichever is the greater
For any other kind of house outside those areas, the volume of the original house would be increased by more than 15% or 70 cubic metres, whichever is the greater
In all cases, if the volume of the original house would be increased by more than 115 cubic metres
In the following circumstances the volume of other buildings, which belong to your house (garage, shed etc.) will count against the volume allowance. In some cases this can include buildings which were built at the same time as the house or existed on 1st July 1948
If an extension comes within 5 metres of another building belonging to your house, the volume of that building counts against the allowance for additions and extensions
Any building which has been added to your property and which is more than 10 cubic metres in volume and which is within 5 meters of your house, is treated as an extension of the house and so reduces the allowance for further extensions
If you live in one of the restricted areas all additional buildings which are more than 10 cubic metres in volume wherever they are in relation to the house are treated as extensions to the house and reduce the allowance for further extensions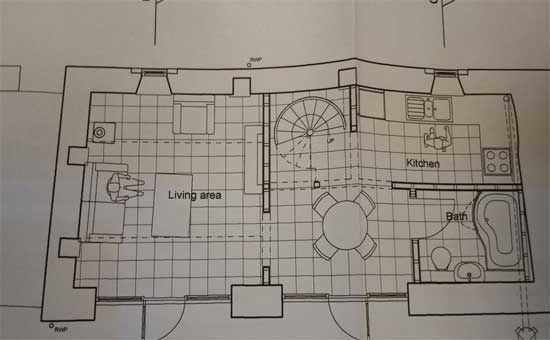 Planning Rules For Roof Extensions, Loft Conversions And Dormer Windows
You can find out more about loft conversions and what's involved in our project.
In general, the folwing rules apply to lofts and planning permission:
You do not normally need to apply for planning permission to re-roof your house unless article 4 applies or you have a listed building. But check with the council if you are changing the tile type or colour
You will have to apply if you want to build an addition or extension to any roof slope which faces a highway
The roof extension would add more than 40 cubic metres to the volume of a terraced house or more than 50 cubic meters to the volume of any other house. (These volumes count against the volumes for any other extensions mentioned above.) or the work would increase the height of the roof. Thanks to Loft Masters for the picture below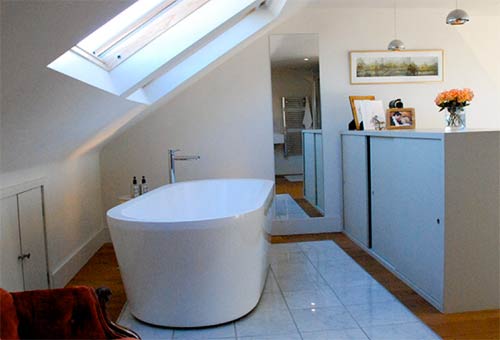 Buildings Separated From the House
You will not need to apply for the erection of sheds, summer houses, greenhouses, swimming pools, ponds, sauna cabins, tennis courts etc unless…….
You want to put up a building which is nearer to the highway than any part of the house
More than half the area of your land is then covered by additions or buildings
The addition or structure is to be used for anything other than domestic use
The building is more than 3 metres high. (4 metres with a ridged roof)
The volume exceeds 10 cubic metres and is a listed building or is in any of the restricted areas (see above)
For more information on building regulations see our building regulations information project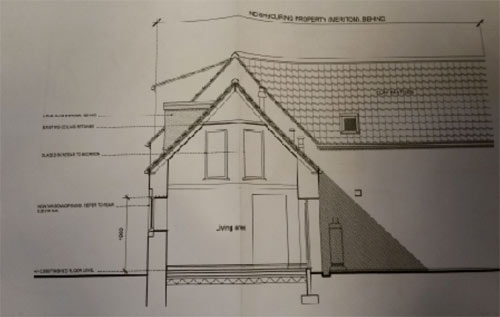 Domestic Fuel and Storage Tanks
You will need planning permission in the following cases:
Installation of a tank for domestic heating oil with a capacity of more than 3,500 litres or a height of more than 3 metres above the ground
A tank that would be nearer the highway etc (see above)
You want to install a tank that stores liquefied petroleum gas (LPG) or any liquid fuel other than oil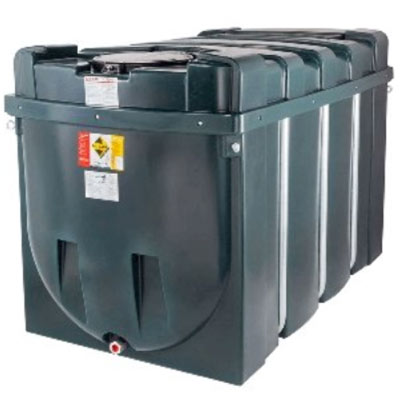 Planning Permission to add a Porch
You will need planning permission if the porch:
Has a ground area of more than 3 square metres
Would be higher than 3 metres above ground level
Would be less than 2 metres away from the boundary of a dwelling house with a highway including footpath etc. (see above)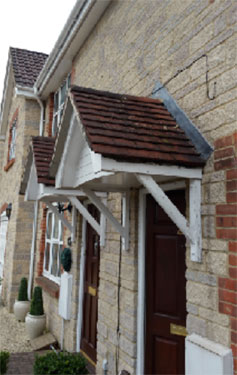 Fences, Walls and Gates – Planning Consent
You will need planning permission if:
The house is a listed building or in the grounds of a listed building
The above is more than 1 metre high and next to a traffic highway, or 2 metres high elsewhere
Hedges and trees must be checked with the local council as there are sometimes restrictions on the planning permission attached to your property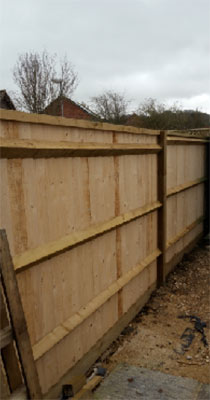 Planning Permission for Patios and Hard Standings
You can find out more about patios and laying a patio in our project here.
You do not need permission to cover your land with hard surfaces except when this surface is to be used for anything other than domestic purpose such as parking a commercial vehicle or storing goods in connection with a business.
A patio like the one seen below, with garden furniture, would not need planning permission.
Please note that if you install a drive you will need the permission of the local highways authority to cross the pavement to your house.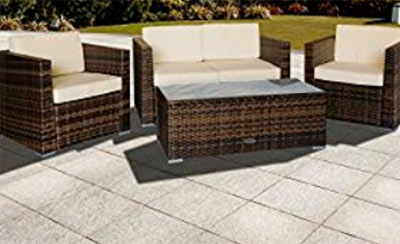 Flats, Maisonettes and Planning Permission Matters
You will need to apply for planning permission to build any extension or outbuilding, as well as any other work which would materially affect the appearance of the building. This includes patios and hard standings.
Notes on Planning Permission:
Some additional notes and points to be aware of:
If you demolish a building because of fire or storm damage, or for any other reason, you must still check to see if you are allowed to build a replacement
You will need planning permission to demolish a building which is more than 50 cubic metres
Whether or not you need planning permission, there are other approvals and points you need to be aware of, these can be found below.
Cladding and Planning Permission
If you live in a conservation area, a National Park an Area of Outstanding Natural Beauty or the Broads you will definitely need to apply for permission to clad the outside of your building with stone, tiles, artificial stone, plastic or timber.
In other areas you will need to check that a restriction has not been put on your property against the use of these surfaces or others such as pebble dash.
Listed Building Planning Consent
This is consent to demolish a listed building or any part of it or buildings within its grounds. Or consent to alter or extend a listed building in a manner which would affect its character as a building of special architectural or historical interest.
Planning Permission in Conservation Areas
You will need consent from your local authority planning permission conservation officer, if you live in a conservation area, to do the following:
Demolish a building of more than 115 cubic metres. (there are a few exceptions for which you will get details from your local council)
To demolish a gate, fence, wall or any railing over 1 metre high where next to a highway or public open space; Or over 2 metres high elsewhere
Tree Preservation and Protection on Developed Land
Many trees are protected by tree preservation orders. You must check with the local council before you make any kind of "alteration" to them.
You can always speak to the Tree Council for further help and advice if you are in any doubts about what you can and cannot do when it comes to trees.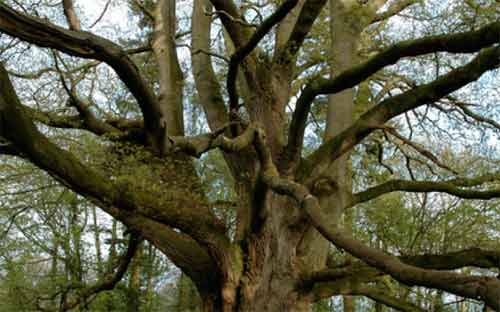 Proposed Developments and Right Of Way
If any proposed development would obstruct a public path which crosses your property you must check with the local council immediately.
The granting of planning permission will not give you the right to interfere with, obstruct or close such a path.
A path cannot be legally diverted or closed unless the council has made an order to do so. This order must be advertised and all objections will be considered. You may be responsible for providing an alternative route.
Wildlife, Including Bats and the Law
Some houses may hold roosts of bats or provide refuge for other protected species. The Wildlife and Countryside Act 1981 gives special protection to bats. If they are discovered, English Nature (EN) or the Countryside Council for Wales (CCW) must be notified of any proposed action.
More information on this subject can be obtained from the following organisation. You can find out more about bats and the law from the Bat Conservation Trust.
If you need further information about bats and the law, download this free booklet and make sure you are doing things right if you find bats on your land.
For further information regarding Building Regulations please see our building regulations information project.