These are a relatively new invention and they essentially remove the need to turn off the water before repairing a supatap.
Loosen Lock Nut And Drop The Check Valve
There is a check valve inside the tap, which, if you hold the handle in one hand, and loosen the lock nut above it, will drop down and stop the flow of water once the handle is removed.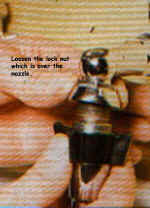 Tap Out The Flow Straightener
A "flow straightener" will be visible at the end of the handle and this can be tapped out gently and sometimes they can even be pushed out. The washer and jumper are at the end of this flow straightener, and they can be replaced easily.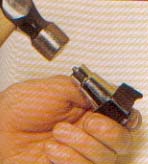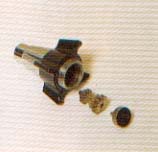 Locate Replacement Jumper And Washer
For all plumbing repairs around the home it is a good idea to have a collection of washers etc. Most plumbers merchants will sell a repair kit which contains any number of different washers, o rings, seals and diaphragms.
If you have one of these reapir kits then have a look through and try and find an exact match for the washer and jumper. Make sure any replacements are an exact match in both diameter and thickness as any variation could cause further leaks and other issues.
If you are unable to find an exact match then take the jumper and washer down to your local plumbers merchant and ask them to find an exact match or direct replacement for the components. You could also try your local DIY store but as these types of tap tend to be a little more specialist than your average single or mixer tap then you will probably have more luck with at the merchants.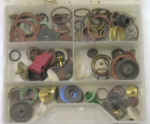 Re-Assemble The Supatap
Once you have your replacement components re-assemble the supatap using the reverse process outlined above for taking it apart. Insert the flow straightener back into the tap and insert and screw up the lock nut. Now check that all is working as it should do. If all is ok and working as it should you have now mastered repairing a supatap.
We have made every effort, under copyright law, to contact the owner of some of the pictures above without success. Please contact DIY Doctor if you know the owner.