"Feathering" is the term applied to any operation where a material is reduced from one thickness to almost nothing.
Its most obvious application is in the "Feather edged" boards used for overlap fencing.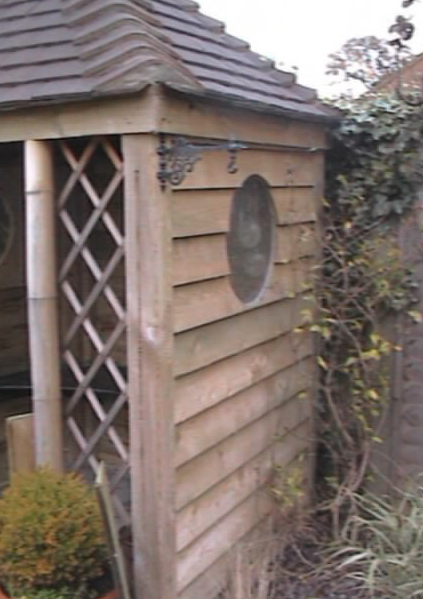 However, feathering is very useful when dealing with humps and bumps in walls, floors and ceilings, Done either with filler, plaster or sand and cement, it is simply an application which is thicker at one edge than the other. This allows you to even out uneven surfaces.
As you can see the filler, plaster etc starts at its thickest at the hump and is gradually "feathered out to meet the existing surface of the wall etc. Feathering is most often done with a wide scraper or a plasterers trowel shown below.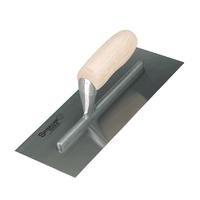 Feathering will not, in most cases, allow you to finish with a perfectly flat wall. If the bump is proud of the wall in the first place, as in our diagram above, then the best you can hope for is a surface, which to the naked eye, is flat. To get rid of any surface bumps etc and finish with a totally flat surface, the chances are you will have to chisel off the lump and make good the hole.
Feathering out also applies to rubbing down paint where a section is missing through flaking or being knocked or chipped. Use a fine sandpaper and rub the edges of the chipped edge hard so it slopes gently to the middle all round. This will give a flatter appearance. Please note, it does not very often make the chip invisible and some fine surface filler can be placed into the chip to be smoothed out with a paint scraper.