This section covers all the options that you have for exterior finishes on your home. We explain the pros and cons of each so that you can make an informed decision about which would suit you (and your home) best.
We also explain how to apply an exterior plaster render. This give you the knowledge you need to make sure that it is being applied properly if you have asked someone else to do it, or even do it yourself if you're an enthusiastic DIY-er. This will also give you the understanding of external render so that you can make repairs if needed.
For more information about plastering inside you home we have a section that deals with all aspects from skim plastering to lath and plaster. For information all about preparing a wall for plastering and drylining we have a section that covers everything that you need to know about Plasterboard and Drylining.
You might decide not to render your exterior walls. If this is the case we have some great information about pointing which you might find helpful, or if you prefer to paint the outside of your home, here is a project that explains how to go about exterior painting.
Before diving into the detailed information about the different types of render, when they should be used and how to get your render on the wall, it is useful to know what render is and why it is used.
What is Render?
Render is a coating that it applied to the exterior of a building. It is made up of cement, sand, lime and water, but can also be made up of a synthetic resin. Additives and pigments may be added to improve the bonding or other properties and the colour. It is either finished with a smooth surface or with a textured decorative surface.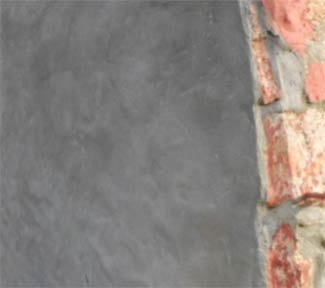 Why Do You Need to Use Render on a Building?
There are a number of reasons to use render on your home. The style and type of render that you choose will depend of the main reason for rending. Here are the main reasons:
Aesthetics
This is the number one reason for rendering. It is a very quick and relatively cheap way to change the look of your home, in some cases dramatically. You can relatively easily cover up old, ugly brickwork, years of wear and tear or just an outdated exterior.
This quick change can add value very quickly and easily by increasing your home's "kerb appeal", making it easier to sell.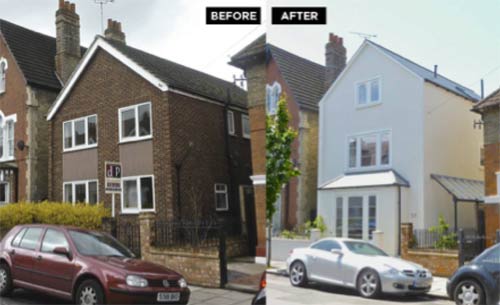 Top Tip: If you are planning to render your home to improve its value, get advice from a local estate agent. Beauty is in the eye of the beholder, but the sale is likely to be in the hands of your agent!
Weather Proofing
Damp can be a problem for buildings that do not have cavities. Where the brick of stonework as degraded over the years it is possible that you can have penetrating damp. Adding render can stop this by adding a weather proof skin to your home.
Take expert advice before rendering if you have a damp problem because you home might not be suitable for a render or there might be situations where it is inappropriate, possibly even exacerbating your problems.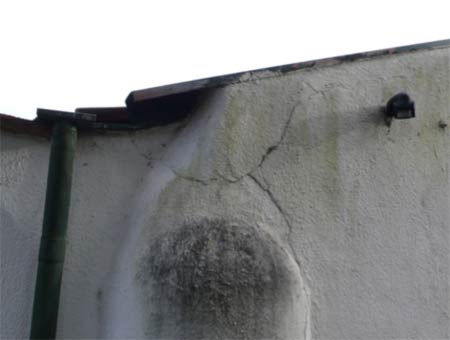 Top Tip: There are a huge range of renders available, so not only should you get expert advice, you need to shop around to find the most appropriate products – new resin based products can be used where traditional renders were not suitable.
Insulation
There will be a limited amount of thermal insulation provided by adding render to your home, but it is an ideal opportunity to add some external wall insulation before applying the render. There will be an extra cost, but in time this should be made back through savings on your energy bills or the property will have a lower energy rating which should make it easier to sell. While rendering is the time to consider going the whole hog and getting the insulation fitted too, because you have the scaffold and experts on sight already.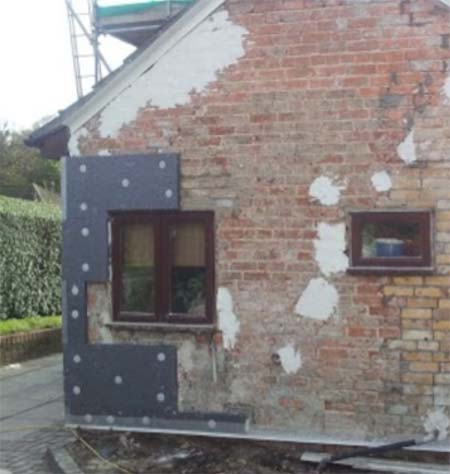 These are the three main reasons for rendering the outside of your home. It is important to consider the situation of your home and it's surroundings when deciding and choosing your render. You want to make sure that your home sticks out for the right reasons.
Planning Permission for Rendering Your Home
You do not need to get planning permission for rendering your home, unless it is:
in a Conservation Area
a National Park
an Area of Outstanding Natural Beauty
the Norfolk Broads
And, the materials are similar in construction to those used on the rest of the house.
If the home is listed you will need permission before you start.
If you have any questions or doubts you should call your local planning authority, which you can find on the planning portal.
Remember that all rendering work will need to comply with Building Regulations, which might mean adding insulation, particularly in older buildings.