A Biscuit Jointer otherwise known as a Plate Joiner is a wood cutting machine which (together with timber "biscuits") is used to join two pieces of wood together.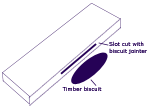 This is a very simple procedure for joining two pieces of wood together by cutting an oval shaped groove into two opposing bits of wood that are to be joined to make one piece of longer timber usually kitchen worktops, large wall sections or floor sections.
Glue is placed into the oval cut and the biscuit (an oval piece of compressed timber) is placed into the grooves and the two pieces of wood that are to be joined are then clamped together. When the biscuit comes into contact with the glue, it swells up and ends up making a joint which is stronger than the existing wood sections themselves.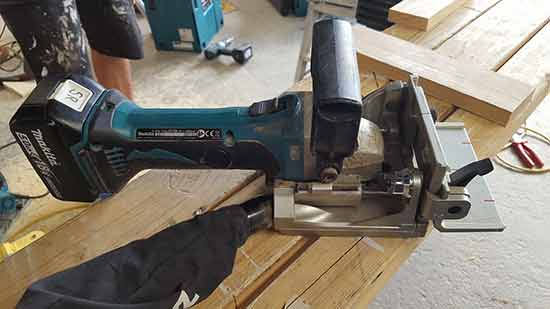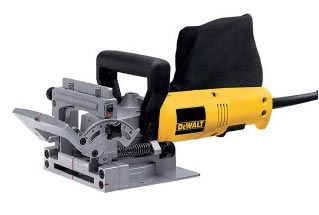 The Biscuit Jointer comes with dust extraction collection bags which makes it a clean and versatile tool to use. The Biscuits can be bought separately in multiples of 100 and are reasonably priced.
See our tool store below to buy biscuits and biscuit cutters.
As always with machinery that creates dust, debris and has sharp moving components DIY Doctor always recommends the use of gloves, dust masks and eye protection.