When installing a new, standard size, internal doorway in a property, the most cost effective way of making a frame is by using a door liner set. For a great range of doors and accessories click through to our tool store below.
Door liners come in flat-packs comprised of a head, two jambs (sides), a head (top) and door stop batten. As you can see from the photo below, the head has slots cut in it on both sides. These slots are measured for the two most common sizes of door and when the jambs are inserted into the slots you can either hang a 2 ft 3 inch wide door, or, if the jambs are inserted in the slots on the other side, a 2 ft 6 inch wide door. See our hanging a door project.

The photo below left shows the jamb, in the middle you can see the full frame. The photo on the right shows a section of a jamb on which you can see the door stop. This is simply a length of batten which, when the door is hung, is nailed to the liner to close the door against.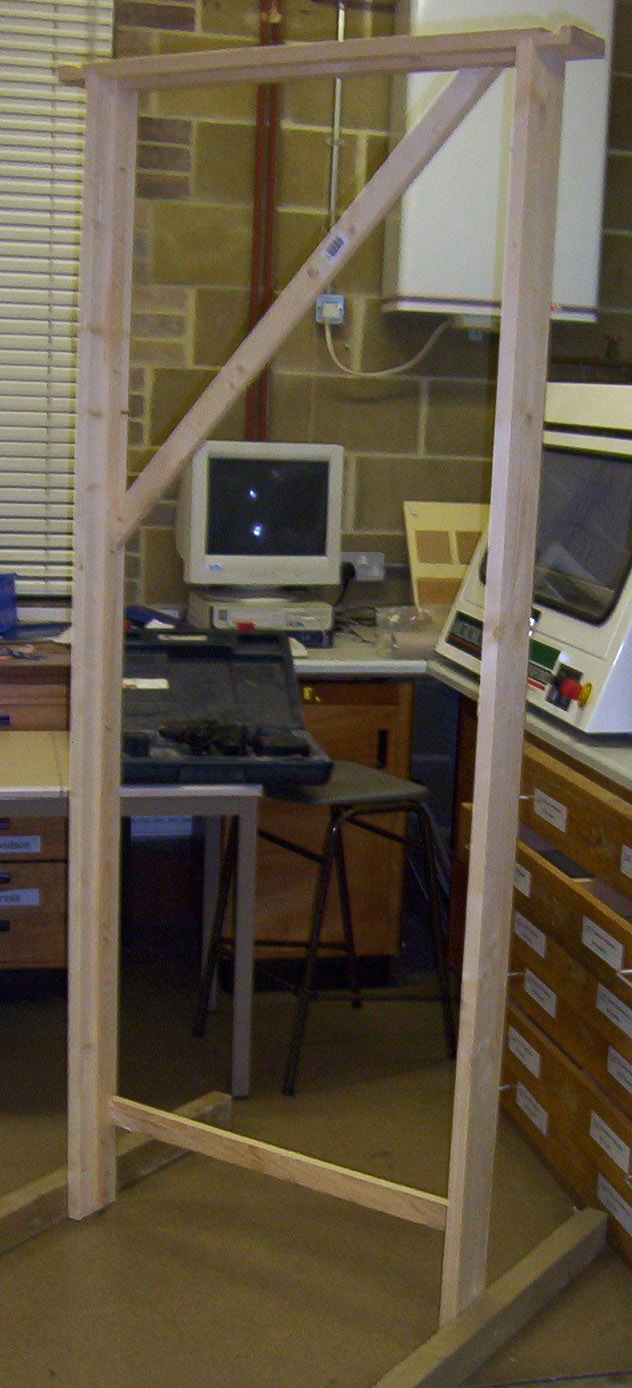 Place the two jambs in the appropriate slots on the head and using pilot holes, screw down through the head, into the jambs. Measure the distance between the jambs at the head of the liner, and cut a piece of timber the same length. Fix this piece of timber between the jambs at the bottom of the frame. This will keep the frame sturdy while you fit it in the opening.
To make sure the frame is completely square, you should use a framing squareor a carpenters square to get it in position, then nail a timber brace across the angle (as shown in centre picture above) to keep it in position.
The complete frame can be fixed into the opening. Use our fixing to masonry project for help. Go to the tool store below for help with buying locks and door furniture of all kinds.
You might want to go to our video section on doorliners and frames and watch the film Accurate Door Framing to see a visual demonstration of the various steps needed to help you make the best job.