Traditional Methods for Tying into Existing Brick and Blockwork
Tying to existing brickwork and blockwork when building an extension for example is a common problem our users come up against. Traditionally this job used to be done by a method called toothing out.
This means that the brickwork, or blockwork, is cut back to leave a tooth like shape, into which the new bricks or blocks were laid.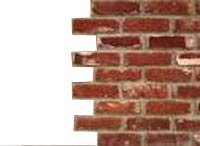 This kept the integrity of the wall and also the strength, as the wall remained "in bond". Another way of tying in, or bonding, is to use a method called block bonding.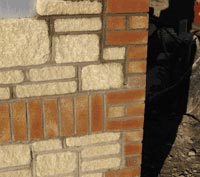 Tying into Brickwork Using a Wall Starter System
Its now possible to use a wall tie method which is so simple it takes all of the hard work out of bonding to old or existing work. In an ideal situation you would still use the above method as this ensures strucctural ridgidity buut in some cases it is not possible.
In situations where it is not possible, the wall tie pack or wall starter system is ideal.
The wall starter is simply bolted to the existing wall and wall ties are slotted into the rack every time it is required to tie into the new wall. You have to ensure that the system is bolted to the wall in a plumb upright position to ensure any brickwork is also straight and level.
The bond is pretty much as strong as the old toothing out method and it knocks days off the construction time.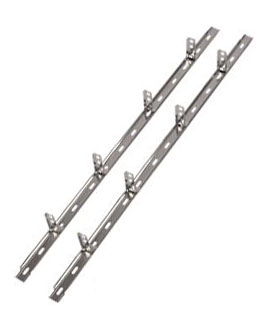 Before adding a new wall to an old one you must check with your building inspector to see if a vertical damp proof course is required between walls, and whether or not any existing cavity in the walls of the existing construction, needs to be continued into the new construction. Building regulations must be upheld at all times for your own, as well as any future owners, safety.
When tying new extension walls to an existing building it is important that the cavity is maintained. This means cutting into the existing walls to continue the cavity around the building.
Maintaining the cavity will allow any cavity insulation to continue un-bridged and avoid cold spots in the wall and if there is no cavity insulation it will allow a free air flow around the cavity. The diagram below shows two furfix on the existing wall with the wall cut in between them to maintain the cavity.