The 4 Best Tips for How to Store Things in Your Loft or Cellar
Storage is one of those things we simply cannot ever have enough of! These are the only 4 things you need to know to make sure you store your belonging well.
The trick is to make the most of the storage that you have, rather than what we all do is revert to trying to get or make more storage space. We have asked around, scoured the internet and also from our own bitter experience (and some sweet successes) come up with the 4 top tips for making the most of the storage space you have.
Here are our top tips for how to store things successfully
1. Have a Storage Plan
Think about what you are going to store and what you are going to get rid of. When you are de-cluttering the house, are you just going to clutter the loft instead?
Here are the sorts of thing that you should store in a loft or cellar:
If something is not on your list, then it should not go in the loft – be disciplined.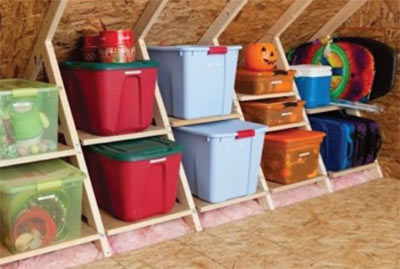 2. Organise Your Storage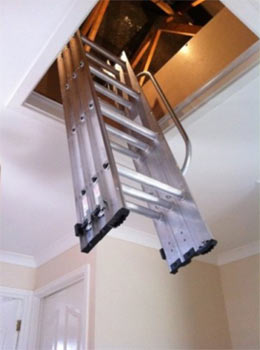 When you are putting it all away, you think that you will remember exactly what is in every box and where each box is. Sadly you won't. In a couple of years time when you need that camping gear you'll spend ages rummaging around looking for the right box.
Take a little extra time to organise and label everything as it goes in. Here are our top suggestions:
3. Stack and Pack
You can quickly run out of storage especially if you are a hoarder! Think about how you are going to pack the space that you have. We've already mentioned that you probably want to avoid putting heavy things in the loft as they are not designed to hold more than 25kg per square meter. Put these in the cellar or garage.
Here are our tips for making the most of the space you have:
4. Sealed Storage
There is nothing worse than putting your treasured possessions away, and then a couple of years later finding that they have been damaged, or even destroyed. Whether it is moisture or some creature that does the damage it is the same result. The trick is to ensure that your belongs are stored properly before they are put away.
Here are some ideas to help you store them properly:
These are the 4 steps that we think that you need to take to ensure that everything you store will come out in the same condition that you put it in.
Feel free to leave a comment if you have any more tips to share.