What is SAP and What does it Means for Your Building Project
SAP is the Standard Assessment Procedure approved by the government for assessing the energy performance of house or home. To get a SAP rating the home will need to be assessed by an assessor who is accredited and registered with a certification body. This could be your architect is he's qualified as an assessor, or they could use a third party assessor.
The SAP Rating allows you (and the government or other bodies) to compare the energy performance of different homes against each other. It measures how much energy will be used, how much of it will be lost or gained and how efficient the home is at retaining heat.
The calculations that produce the SAP rating take in to account how the home is built, including the insulation, which heating systems are used, the lighting, renewable technologies that could be used and gains from the sun (solar gains).
The SAP rating does not include energy used for cooking or appliances and is based on a standard occupancy based on the size of the home; this means that homes can be compared more accurately.
SAP ratings are recorded on a scale from 1 to 100 where 100 represents zero energy cost. If the home has a rating over 100 it means that the home exports (out to the Grid) more energy than it uses over the course of the year. Therefore the higher the SAP rating the more energy efficient the home is, which means that it will have lower the fuel costs and lower the carbon dioxide (CO2) emissions; it will be much "greener".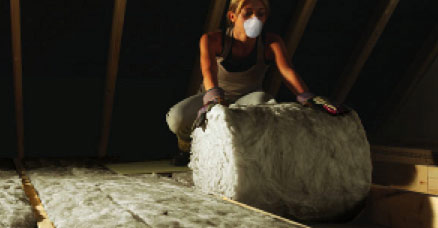 The SAP calculation uses a large number of inputs for the calculation, taking into account virtually every element of the building, including:
the materials used for the construction – each material e.g. bricks, timber, roofing material, has its own insulating property
the thermal insulation materials proposed
the ventilation characteristics, including any chimneys, extractor fans and the requirement for window ventilation
the efficiency of the space and water heating systems and how they are controlled
solar gain characteristics of the house and its location
the fuels used for space and water heating and lighting
any proposed renewable energy technologies
In April 2014 the latest revision of SAP came into effect with the update to Part L of the Building Regulations.
SAP Ratings, the EPC and Part L or the Building Regulations
As we know the SAP (or Standard Assessment Procedure) Rating is a figure on a scale of 0-100 that indicates a home's energy performance, or how much energy it is going to consume, based on a standard occupancy and standard of 'comfort'. Comparisons can then be made between homes and an indication of fuel costs and emissions can be understood.
EPC (Energy Performance Certificates)
The EPC or Energy Performance Certificate is a document that is required for all new homes (including self-builds), and for any new home that is being sold or let. The EPC uses the SAP rating to provide an energy performance scale from A to G, where A in the most efficient.
Apart from having to have an EPC whenever a home is built, sold or rented (you risk a fine if you do not), they are useful as they contain information about the homes expected energy use and cost, and they make recommendations about how energy and therefore money can be saved.
Once issued the EPC is valid for 10 years if no major changes have been made to the property (see below for more details about what works constitute major changes). There are some properties that do not need an EPC, but in most cases a domestic property or home will need one. Some listed buildings, residential properties or holiday lets that are occupied for less than 4 month a year can be exempt.
Find out more information about EPC's on the government website.
Approved Document L of the Building Regulations (Part L)
Since 1995 a SAP rating has been a requirement for all new homes, including self-builds, under Part L of the Building Regulations.
No matter what domestic building project you are working on, it is almost certain to come under Part L1A (new dwellings) or Part L1B (existing dwellings) of the new building regulations. This is about conservation of heat and power, and reducing the Carbon Emissions from new and existing dwellings.
The building regulations state that the owner of the property needs to be provided an EPC within 5 days of the completion of the works.
Also you should remember that a SAP rating and EPC are not just for new builds. In some cases it is necessary for a conversion o extension to be issued with one. We go into further detail below.
Please note that the rules for Scotland are slightly different. Here is a good summary of the guidelines for SAP energy certificates in Scotland.
New Houses – What is Required to get SAP Ratings and EPC's for New Builds and Self Builds
In 2005 there were the first major changes to Part L of the building regulations and SAP 2005 was introduced. Since then there have major updates in 2009 and 2014, driven by tightening environmental legislation, which has made compliance with the SAP regulations and in turn Part L of the Building Regulations pretty tough!
Your architect (or a SAP assessor working from the architects plans) should be able to produce the SAP – they will, most likely, use an approved computer program. They will include all the HVAC (Heating, Ventilation and Air Conditioning) and construction details to get an accurate result. They will then design the house to accommodate the output SAP requirements, selecting appropriate materials, heating, lighting and ventilation, thus producing the design stage SAP and plans to direct the builder.
This design stage SAP guides the builder (or yourself) about how the home needs to be built in order to meet the strict SAP requirements.
Once you have built your house you will then need to provide an "as built" energy rating SAP rating, which includes any changes to the original design plus the results of an Air Pressure test – if that has been required.
Once this stage is completed, and passed, you will need to get an Energy Performance Certificate (EPC), and building control submission documents – again from your architect as long as they have become an Accredited Energy Assessor (through a Government approved accreditation scheme).
Since 6 April 2008 Building Control could not give you your Completion Certificate without the EPC.
One common requirement of the SAP calculation is for an Air Pressure Test – to measure the amount of uncontrolled air leakage – which is undesirable as it will tend to leak air which has consumed energy in winter months when it has been heated. The SAP calculation will assume a certain amount of air leakage.
For certain SAP results an Air Pressure Test will be required when the house has been completed. It is prudent, when building the house, to assume that a test will be required so that all necessary methods are used to reduce air leakage – your builder should be acquainted with these.
So how can you ensure that you get a "Pass" on your SAP calculations, so you get your EPC and therefore the sign off from Building Control?
You can see how important the SAP and the EPC have become and, thankfully, how your architect should be able to produce or assist with the SAP calculations, to design the house accordingly, and then produce the EPC. There are a few key things that you can do to ensure that you reduce the risk of not achieving the SAP rating you require. We'll cover these next.
Factors to Consider in order to Comply with SAP for a New Home
To get that all important 'pass' there are several compliance targets that need to be met:
How efficient is the 'fabric' of the building at containing heat: The DFEE (dwelling fabric energy efficiency rate) for your home must be no greater than the TFEE (target fabric energy efficiency rate). This measures how well the home can retain heat (through the walls, roof, etc) against a baseline determined by the size of the home. Regardless of the final SAP rating, the fabric of the dwelling needs to meet certain standards
Solar gain: This is not just about the amount of energy (and heat) that is gained by the home from the sun shining through windows, which is very helpful to boosting heating in cold months. It is also about how well the home is able to control any over heat in sunny summer months, without needing energy consuming technologies for cooling, such as air conditioning
Quality of construction and commissioning of systems: This provision means that all the elements of the build should be meet a suitable standard of energy performance. Before this was introduced, it could have been possible to achieve a passing SAP rating by making up for poor performing, cheaper products with, for example renewable technologies, to offset the effect on the SAP rating from the poor construction materials. It is also to ensure that whoever built the building provides the owner/occupant with the necessary instructions in order to 'operate' the building at its optimum energy efficiency
Predicted CO2 emissions from the dwelling: There are target CO2 emission rates (TER) which determine what the home's baseline emissions should be based on its size, shape and design. The dwelling CO2 emission rates (DER) need to meet or better the TER
Incidentally these calculations, particularly the CO2 emissions, are being used by planning officers and councils to meet their 'sustainability' target and commitments.
How to Make Sure Your New Build 'Passes' it's SAP Calculations and Gets an EPC
There are numerous factors that can affect whether you pass. Many of these factors will be beyond your control, such as the direction the house is pointing or having a connection to mains gas or not, but they will still 'count' towards the SAP calculations.
This means that thought and care is needed to achieve a passing SAP rating, considering all the elements of the build, especially the four key criteria described above. It is a complex "black art" to understand but there are a number of things you can do to ensure that you improve your chances of a pass first time:
Get your SAP Rating Early: Don't over look the SAP calculations and get a initial SAP rating as soon as you have a design. Most competent architects with press for this anyway. Engage your SAP Assessor before you submit your plans for planning permission, as subsequent changes can increase costs and cause time delays. If you wait until the build is underway any changes required will be even more expensive still
u Values: u Values are values given to building material as an indication of their thermal performance. The lower the u value the better the insulating properties of the material, ie. The less heat that can be lost through it. Plan to use and get the materials with the best possible u values you can
Doors, Windows and Openings: These have a big effect so it is generally worth investing here to get lower u Values
Zoning and Controls: Zoned heating and sophisticated heating controls that will save energy are as important to SAP as the type of boiler, particularly where your choice of boiler is restricted, such as not being on the gas main
Air Testing: Get a pre-check carried out so that you know what to expect. An Air Permeability Test will almost certainly be required nowadays, so make sure you're ready and have everything sealed that can/should be.
Thermal Bridging: This is heat lost conducted through and "over" an insulated external wall. There are schemes to follow (such as Accredited Construction Details or ACD's) that will allow more favourable figures to be used in the calculations rather than the default values which can be more stringent
The Requirements for SAP Calculations on Existing Houses
Under Part L1B of the Building Regulations change of use schemes now require SAP Calculations. The following domestic works will require SAP calculations:
Extensions with more than 25% glazing-to-floor area
Barn conversions
Commercial to domestic conversions
Conversion of a single dwelling into flats or apartments
The SAP (Standard Assessment Procedure) software looks at the whole house and uses information on thermal structure for walls, floors, roofs, windows and doors. It looks at heating type and fuel type, secondary heating type, chimneys, ventilation and solar gain plus summer overheating. All these factors are taken into account to produce a carbon emission figure for your house, whether it is a conversion, renovation or extension.
SAP calculations for Extensions
Energy ratings may be required if you build an extension which has "too much" glazing. The rule here is that the area of glazing should not exceed 25% of the floor area of the extension.
Generally speaking, glazed openings, such as door and windows, lose more heat than walls and roofs. If you plan to have "too much" glass in you extension then you are likely to lose more heat than is acceptable in the SAP calculations. Therefore if you have glazing that equals more than 25% of the floor area, you need to calculate the SAP rating so that further changes can be made in the design and material to "offset" the lower heat performance of the glass. Generally these means improving the thermal values of other elements of the project, but in some cases, clever use of the glass can increase the solar gains and reduce the negative impact of the glazing also.
If you do exceed the 25% limit, you then need a whole house energy rating similar to the above approach (for new builds) but slightly more complicated in that a "notional extension" plus the house is used to calculate the carbon emissions and then the carbon emissions from and the actual extension and whole house. This is fully documented in LB.
In some case it is possible to avoid assessing the existing house, and simply conducting the SAP calculations on the extension only. In order to achieve this, you will need to demonstrate that the heat loss from the glass is more than compensated for from the improvements made on the thermal performance of the other parts of the extension, such as the walls, floor and roof.
To find out how much an extension will cost to build you can use our extension pricing software.
SAP Calculations for Conversions
There are a number of types of domestic conversions that will require you to get an EPC and therefore comply with the SAP ratings:
Converting an existing dwelling into two dwellings
Carrying out a barn conversion
Creating a dwelling that requires any form of Change of Use
If you decide to carry out a conversion you need to provide an energy rating for the change of use. This could involve improvements to the existing thermal elements of the property in order to comply with Part L1B.
This is because all new dwellings need to comply with the latest energy performance standards and a conversion of any kind is creating a new dwelling. The requirements are broadly similar to those of a new build. The process is the same in order to achieve the final SAP rating and getting your EPC.
The only difference is that you need to account for the existing materials (walls, floors, etc) where they are left. Typically these will be less insulating than modern materials that would otherwise have been used, which might mean that it can be more difficult to achieve the SAP rating you require. Higher quality material may need to be used in the build to "make up for" the existing materials.
You SAP assessor will be vital for making recommendations about which walls, floors or roofs can be left or which should be removed. They will make recommendations about which heating systems will help the SAP results or which forms of insulation you should consider.
SAP Calculations for Repairs and Renovations
Typically repairs and renovations will not trigger the need for a new EPC and the necessary SAP calculations. Although removing and replacing rendering from an existing wall could trigger "consequential" improvements to the thermal properties of the wall.
If you have any concerns about the fact that the work you are planning to do will require a recalculation of your SAP rating, you should speak to a SAP Assessor who will be able advise you.
Un-separated Conservatories and SAP Ratings
If you do not maintain thermal separation between your house and your new conservatory, by means of say an existing patio door. Then you will be asked by building control to provide a whole house energy rating to prove that you have not worsened the carbon emissions from the property pre and post the conservatory.
Very difficult, considering the level of glazing in a conservatory.
The rationale behind this is that if the conservatory is not separated then it is fact an extension. Being a conservatory it is an extension with glass which is 25% of the floor area.
Final Words on SAP and the EPC
If you are planning a big project, be it a new build or just a renovation, it is worth contacting an Energy Assessor or SAP Assessor as early in the process as you can. It is much easier (and cheaper) to change the drawings than the build once under way. Get the changes made before submitting them for planning permission.
Whilst it is something extra to have to consider during your project, and you will probably not appreciate the added pressure at the time, in the long run the benefits of SAP are immense; you fuel bills will be cheaper, you home will be more comfortable and you will be emitting less harmful CO2.
There are benefits for others in the housing market too. Now, with the EPC, it is possible for buyers and renters to get an idea of the energy performance of their new homes. We agree that SAP and the EPC are not perfect, but they are on the whole a positive step.