This section is all about keeping on top of your DIY home improvement projects and ensuring that the essential maintenance is done before the job gets too big or potentially causes other issues. To achieve this we have a checklist of all the seasonal jobs that will need doing or at least checking each year. The idea is that some quick checks done regularly will save you more time in the long run.
We also cover some of the most common repair projects that people commonly have to do all year round. This section is a collection of all the repair projects that will crop up and where we have some time saving tips from the professional. Read more in the projects above!
If you are looking for tips and information about cleaning, particularly in a DIY or Home Improvement setting, we have a separate section that covers everything you need to know, from carpet cleaning to cleaning showers.
This section is more about smaller DIY repairs. For larger structural repairs that you might be forced to make you can see them in our section on Renovation and Alteration Projects and there will be even more information about larger projects still in our section on General Building.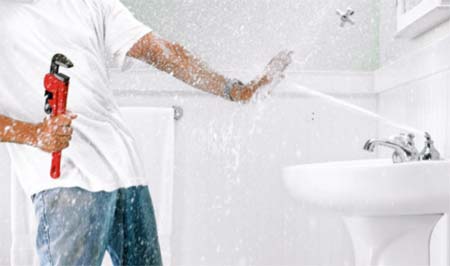 DIY Doctor's Top Home DIY Repair Jobs
It is not always possible to get to every maintenance job before it turns into a full-blown repair. This is our list of the most common problems that people face and how you can deal with them most effectively.
Taps
Taps repairs are definitely top of the list for DIY repairs that people have trouble doing. This is because there are different types of taps, mixer, supa, disc etc and all will have problems from time to time. They will drip, they will stick open or close and they will need parts changing as they wear out.
For all the information you need to fix and repair taps or all kinds, including shower mixer taps, please see our section about Taps.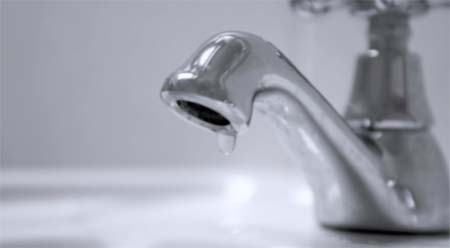 Bust Pipe
It is amazing the amount of damage that water can do, so if you have a leaking pipe you should deal with it as soon as you spot it. Catch the leaking water in a bucket or towels, and then turn off the water to the pipe that's leaking. You can now make a repair while the water has stopped. This can either be temporary until you can get a plumber or if you are confident you can make a permanent repair yourself – find out how here.
Temporary repairs involve using Amalgamation Tape, Epoxy Putty or a Pipe Repair Clamp to temporarily block the pipe until that section can be replaced.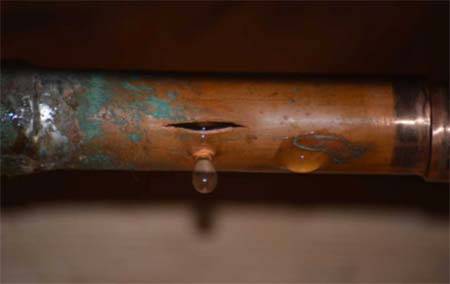 Repairing Holes in Plaster
If you have damaged plaster or plaster board or even ceilings then you will need to make a plaster repair. The repair job that you make will depend on the plaster that you have.
If you have a hole in the plaster board, this is how you repair it.
For holes in Lath and Plaster you will need to follow these instructions to fix it.
When plaster has become damp, follow these guidelines to repair it.
Roof Repairs
There are a number of things that can go wrong with a roof, but the quicker that they are dealt with the better. The first thing that you need to do is to identify the cause of the leak, which is not an easy thing to achieve in make cases. This project will assist you to diagnose the cause of the leaking roof and suggest remedies.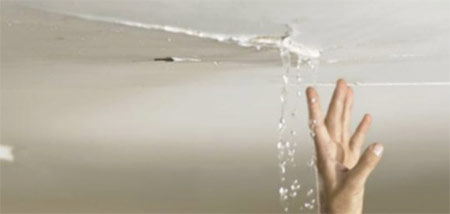 Fence Repairs
The most common cause of damage to fences is from high winds during a storm. Repairs will need to be made to the fence posts to get your fence back up – see our guide to repairing fence post here.
Lawn Repair
With use there is a lot of wear and tear on your lawn and while a good maintenance regime can ensure that you do not need to do too much it is inevitable that at some point you will need to do some repair work.
For information about how to get your lawn looking great again see our Lawn Repair Project.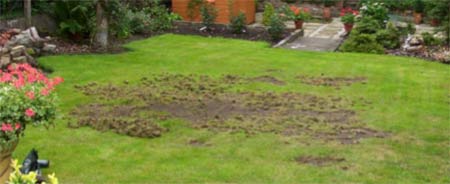 Repairing Cracks in Concrete
Over time concrete will crack, particularly in paths which can look unsightly and allow weeds to grow through. It is a good idea to get in early and fix any cracks as soon as you can before freeze thaw action expands them further.
Here is our guide to making quick repairs to cracks in any concrete.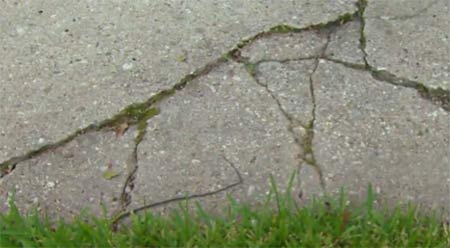 We recommend following the seasonal check lists in the projects above as this will help to reduce the amount of work and time spent on making repairs. However even the best maintenance will not catch everything that needs to be done, particularly if you have an old house, so it is worth being prepared to make the odd repair.