Home Improvements and maintenace in the Spring is sometimes a case, firstly, of repairing things that went wrong or were damaged in the winter.
Fencing, Sheds and Outbuilding Repairs
Fencing and outbuildings, for example can take a terrible bashing from wind, rain, snow and ice.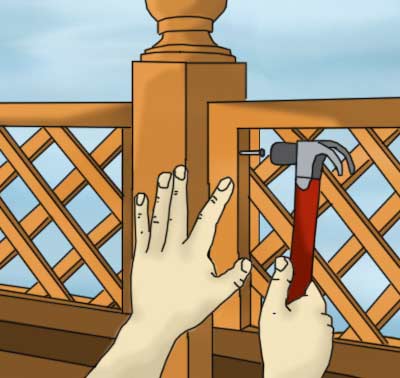 Making temporary repairs to such things are, ulitmately, very expensive and it is much better to effect a proper, lasting repair as soon as poissible. Rotten fence posts, timbers and panels should be replaced. Panel fencing can be replaced with feather edge or palisade fencing or vice-versa.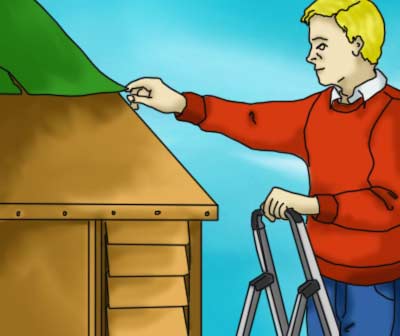 Panel fencing is perhaps the easiest as posts are just concreted into the ground and pre-made panels fitted in between them with special metal clips.
Posts and panels are available from the tool store to the right of the page in several different heights and can be made very attractive with the addition of trellis work and decorative post caps. See our project on close board fencing Timber in fences and sheds should be protected with a timber preservative at least every two years and Wickes carry a great range.
Make sure the roofs on all outbuildings are sound and replace any felt where necessary. Have a good look at the roof on your home. Strong winds can dislodge slates and tiles. Do not attempt to replace tiles without proper access and proper ladders and towers can be hired at very resonable prices.
Check Your Gutters and Downpipes
The winter will have shown you where any water is pouring out of gutters and down pipes and these should be repaired as soon as possible.
It might now be time to replace any cast iron guttering with plastic or Aluminium. See our projects on plastic guttering.
Paving and patios can be cleaned of algae using a patio cleaner and large areas, and even decking,can be pressure washed to remove engrained dirt.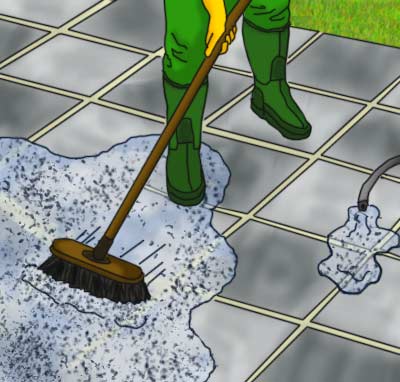 Take care when using a pressure washer on the patio joints.
After cleaning patios can be sealed to prevent future algae growth as well as making the patio look fresh and clean. Sealers, cleaners, washers and brooms can all be bought from our tool store to the right of the page.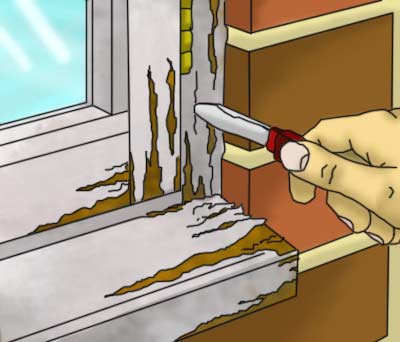 Exterior Painting, Decorating and Woodwork
Spring is the time to check all of your existing external decorating for defects which can be put right in the Summer. This gives you time to plan the work and get it done a little at a time with good, effective preparation.
Paint or varnish on doors and windows can be rubbed down and if any of the wood has been affected by water it is advisable to cut out the damp, rotten timber and fill with a suitable wood filler before redecorating.
Pointing, Repointing and Brickwork Repair and Maintenance
During cold weather its possible for walls to start losing their face. This is caused by Freeze – Thaw action which can be understood in this project. Defective pointing between bricks is the worst offender and repointing is a good idea the moment you spot any that is not 100%.
Rake, or chop out, any defective pointing to a depth of at least 12mm or go down to pointing which is sound. Mix mortar which matches (see project on matching mortar here) and repoint.
There are professional companies which specialise in repointing if you have huge areas to be done.
Building Patios and Decking
Spring is the time to think about a patio, or decking in your garden. Patios do not have to be simply square or rectangular, Builders merchants and DIY stores can provide paving slabs of all shapes and sizes allowing you to design something different and interesting. Take some time to measure and plan the patio you need.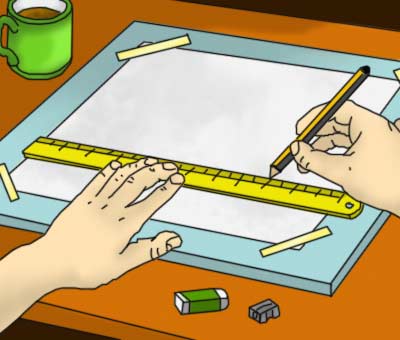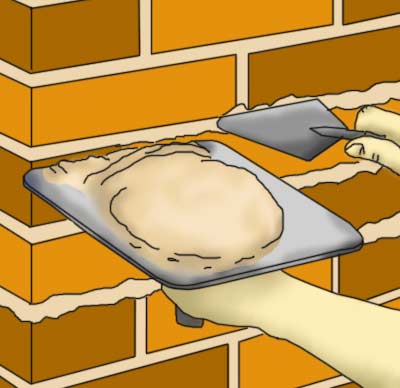 Remember a patio does not have to be close to the house. There is no reason why it should not be at the bottom of the garden, where the sun offers most heat, and don't forget to look at Summerhouses for the ultimate garden. See the DIY Doctor project on decking