We cover all aspects of domestic wiring that you are likely to encounter in your home. For many of the things that we cover it is advised that you do not carry out yourself in certain circumstances, which we highlight. Conversely where there is no objection in the building regulations and guidance for you to complete an electrical project we assist you with all the information you could need.
If at any point you are unsure or not confident that you know exactly what you are doing you should stop and get an electrician to assist you. We have plenty of electrical safety information that you should read before you start any electrical project in our section on Safety.
If you are interested about wring switches and sockets, we have a section that covers all aspects of sockets, switches and terminals.
There is a separate section all about lighting where we cover all aspects of wiring lights of all kinds including LED lights. You can find our section on Lighting here.
An Explanation of the Voltage that We Use
The voltages that are used by power distribution companies around the world are largely a result of fate. At the very outset one power company, such as Edison in the US, would start distributing power at a certain voltage and appliances would be made for this. Eventually there are too many appliances for this voltage to change the voltage and you are stuck with what you have got.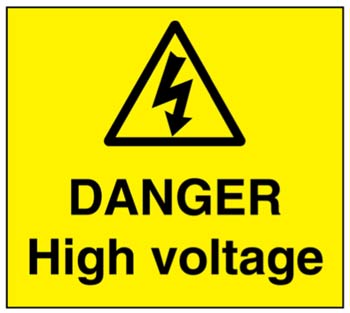 High voltage electricity can be dangerous so why do we use a higher voltage that other parts of the world?
Why Do We Use 240 Volts in the UK
In the UK and Europe we use a higher voltage than other parts of the world such as in the USA (110V). We actually use 230 Volts (+10%/-6%) and this allows a lower current to be used to transmit the electricity, which means that smaller wires are needed. We "harmonised" with the rest of Europe in 1993 and have gradually moved in that direction (hence the +10%/-6%).
It is a trade off, where higher Voltages mean that the electricity can be transmitted at a lower cost, which is why pylons distributing power away from power stations and around the country have very high voltages.
When electricity was first being distributed around the country to people's homes in the latter part of the 19th Century most of it was used for lighting, and in those days bulbs didn't last very long as voltages above 110-120V. Hence this was what was originally used.
The USA, and Edison particularly, were pioneers in electrical distribution, but when it came to Europe by the time that the distribution networks were being built the light bulbs could withstand higher voltages and with the extra cost of the thicker wires meant there was a strong incentive to use a higher voltage. Some distributions companies even paid customer to convert. For the US it was too late to change as the lower voltage was too ingrained to make it feasible.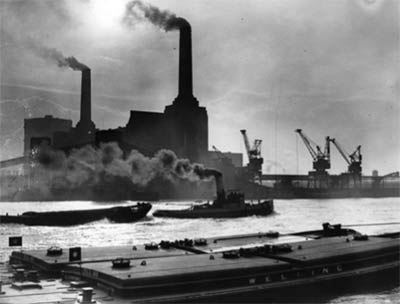 This is relatively simplified as we do not cover the merits of Alternating Current (AC) and Direct Current (DC).
There is more to the story, because many construction sites use 110V rather than standard mains Voltage (230V).
Why Do We Use 110 Volts on Construction Sites
The first myth is that you do not have to use 110V by law. The law only states that "you must take precautions against the risk of death or injury from electricity during construction work."
Therefore it is a brave site manager who will opt for the more dangerous higher voltage. In fact it is probably determined as a condition of the site insurance.
So why is 110V safer that normal mains voltage?
You might have often heard that it is the amps that kill you, not the volts. This is true. However the more volts there are the more amps there will be, for the same resistance. As we (people) are all roughly the same resistance, this meant that effectively the more volts there are, the more current that will pass through you if you accidently touch a live wire.
This is not to say that 230 Volts is dangerous because it is protected by an RCD (Residual Current Device); as soon as excess current its drawn it trips and stops all current. It would be perfectly legal to use this on a building site, however with all the exposed wires and unprotected cabling it is much harder to guaranty that every cable will be protected by an RCD, therefore it's easier to use a lower voltage.
Working Safely When Doing DIY or Refurbishments
When doing DIY or renovations (as opposed to working on larger construction sites) it is harder to use 110V, therefore the HSE (Health and Safety Executive) have produced some useful guidelines. You can read them in full here, but here is a quick summary of the key points:
Understand the system – make sure that you understand the electrical system in the building and where it is in the building
Working Dead – turn off or isolate parts of the building where you are working so that you can accidentally hit a live wire
Use battery powered tools or 110V tools where possible – you might need to hire a transformer. Inspect the serviceability of 230V power tools
Make sure that you are protected by an RCD
Lighting and cables – damaged cables and broken bulbs can cause hazards so need to be inspected and replaced if necessary
Remember that lower voltage makes it harder to get the power through the cables, so you might experience this when using an 110V power tool on a long extension cable. If you're feeling under powered try a shorter cable.